What Are Citations In Local SEO And Why Are They Important?
---
---
Reading Time: 5 minutes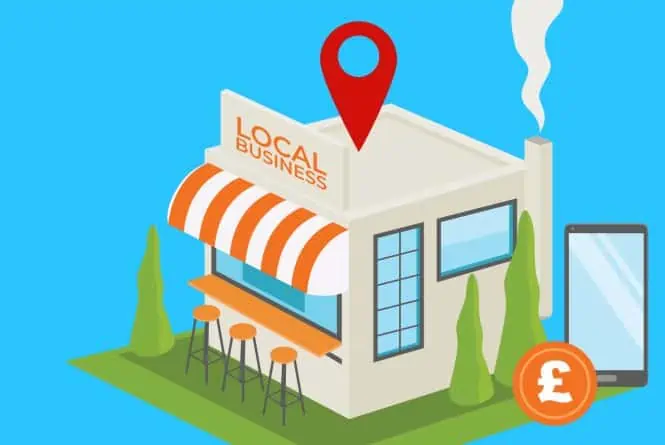 Every business owner should be maintaining the accuracy of their contact details online. After all, if potential clients can't find out how to contact you, you're not likely to attract people to your business.
Building trust and giving customers a way to contact your business aside, there's another good reason to flaunt your contact details online – citation building. Doing so can improve your rankings in local search and help to drive traffic to your website.
So what are citations, also known as local SEO citations? And why are they important for your business?
What are local SEO citations?
In simple terms, citations are mentions of your business on other websites. This is not necessarily in the form of a physical link but could just be a mention of your business name and address. The easiest way to gain citations is adding your business to online directories such as Yell, Thomson Local and Scoot.
When it comes to citations, the most important elements are your name, address and phone number. These particular details are crucial as they serve as a marker that establishes your identity. This aids Google in distinguishing you from other businesses listed online.
In addition, including your address also proves that your business is physically present in a specific location. This is necessary if you want to show up in local search results and boost your local SEO.
How do citations affect local SEO?
Ensuring your business has a forward-thinking citation building strategy can be hugely beneficial for your local SEO strategy. This is because citations are used by searched engines such as Google and Bing to rank businesses. If you have more citations than a competitor then you are more likely to be ranked above them. It's all about adding validity to your business – basically, it's difficult to fake a citation on well-established directories so search engines algorithms tend to add more weight to websites will a lot of legitimate citations.
Citations are particularly important for businesses without a website. Trades people including electricians and plumbers that work by word of mouth may not necessarily need a website to promote their business but may need people to locate their contact details online. In this case, citations can help a local business rank highly even without a dedicated website.
Where can I get citations?
In general, the more citations you have the better. This is because a business that receives a lot of attention online will rank better than one that doesn't. Having the same details on different websites also helps to promote reliability – this is because it serves as an effective form of verification. It may also be a sign that your company is a part of the neighbourhood, especially if it's listed in both an online local newspaper and a local blog.
However, the value of a citation varies website to website. Citations from well-established websites will generally carry more weight than citations from lesser indexed websites. Essentially, the more trustworthy a site, the more beneficial the citation. Adding citations with links to suspicious or spam-ridden directories and sites is now considered black hat SEO by search engines, including Google. As a result, it's important that citations are only posted to high-quality directories and those with local significance, as Google's algorithm will penalise websites with dubious links.
However, it is also a common misconception that citations are only gained via directories. Although directories are generally easier to get citations from, they can be gained from any website including press releases and news articles.
Types of local citations
There are a number of different types of local citations. Popular sites include search engines such as Google Business Profile, Bing Maps and Yahoo as well as platforms such as Foursquare. Larger directories include Facebook and Yelp.
Local business directories are a good place to start. Popular directories in the UK include:
One way we get our clients ahead of their competition is by doing a bit of citation research. Search for your competitors name and postcode in Google or Bing and try and replicate where they are listed. By adding yourself to these directories plus a few more, you are more likely to rank higher than them by search engines.
Citation categories
There are hundreds, if not thousands, of websites where a business could potentially be listed online. However, not every one of them may be appropriate. This where citation categories come in.
When it comes to citation categories, there is a niche for everything – from lawyers and real estate agents to plumbers and electricians.
Although some citations have stronger domain authorities than others, category relevancy is more significant. As a result, it's important to be listed in your own industry.
How should citations look?
There are several different ways you can format your citations. As a general rule of thumb, your citation should always include your business name, address and phone number. Make sure your citation is identical to the one on your website as well as your listing on your Google Business Profile.
When it comes to citations, consistency is key. Avoid using abbreviations unless that's your official business name. The format of your citation should also be uniform across all websites. As a result, it's important you don't add or remove spaces, switch telephone area and/or country codes or amend addresses if you haven't done so elsewhere.
Accuracy is also important. If you move locations, you must update your citation with the new location as soon as possible across all the platforms your business is listed on. If you don't, any inaccuracies could misdirect your customers and cause real damage to both your reputation and your search rankings.
Citation building at Priority Pixels
Building local SEO citations should only make up a small portion of a larger local SEO strategy. Of course, this does not imply that citations should never be used. They are far too significant to be disregarded given the presence they give your company. The best approach is to develop a strategy that increases every aspect of local SEO. This will allow you to really see a difference in your rankings.
At Priority Pixels, our local SEO services are some of the most popular digital solutions we offer, and a big part of that is citations and citation building.
If you would like to know more about citations and how Priority Pixels can help your local SEO, please get in touch with our team today via email hello@prioritypixels.co.uk or give us a call on 01626 245061.