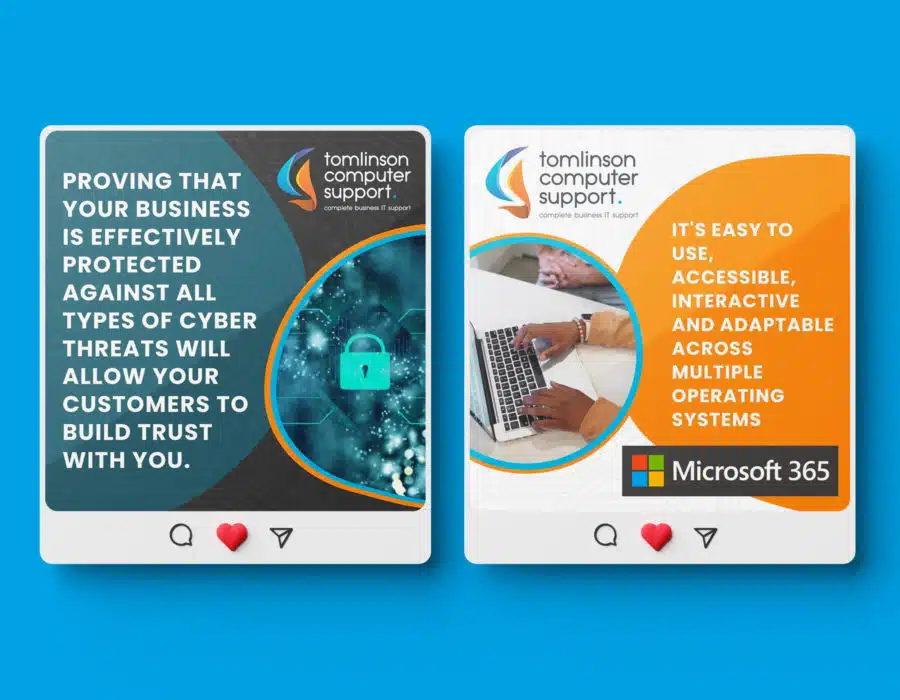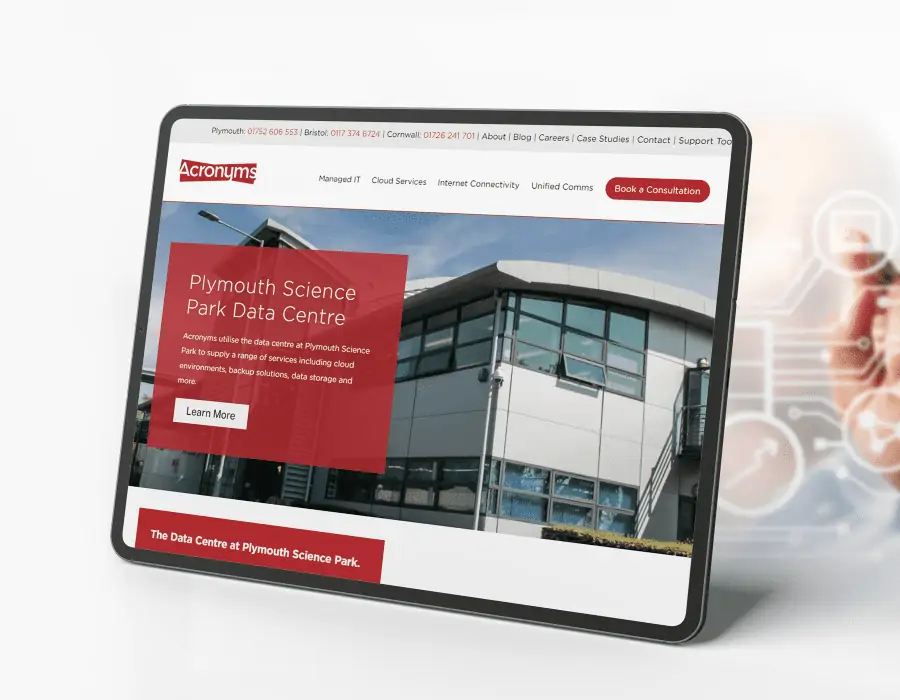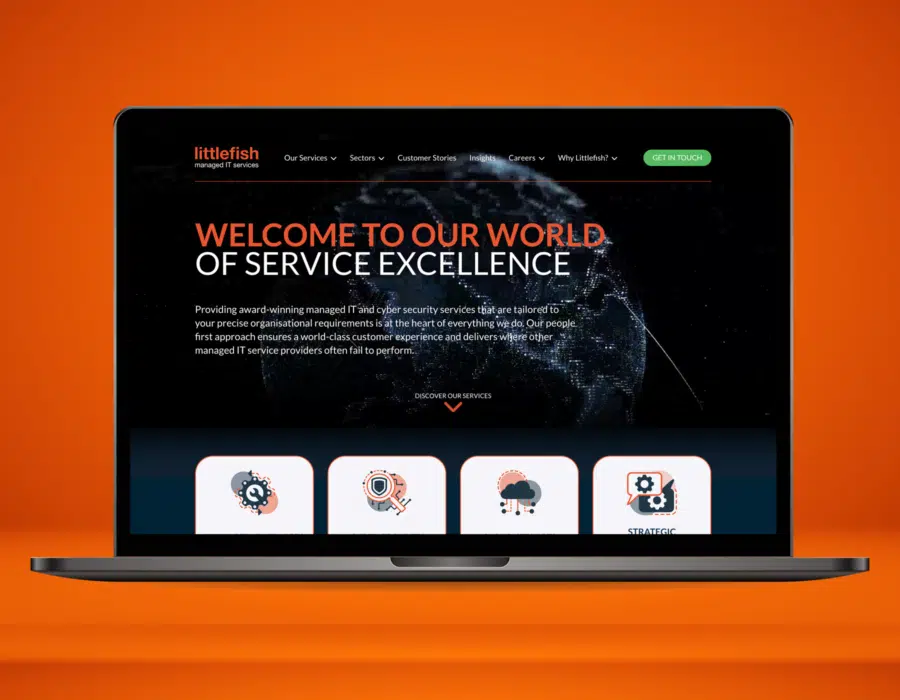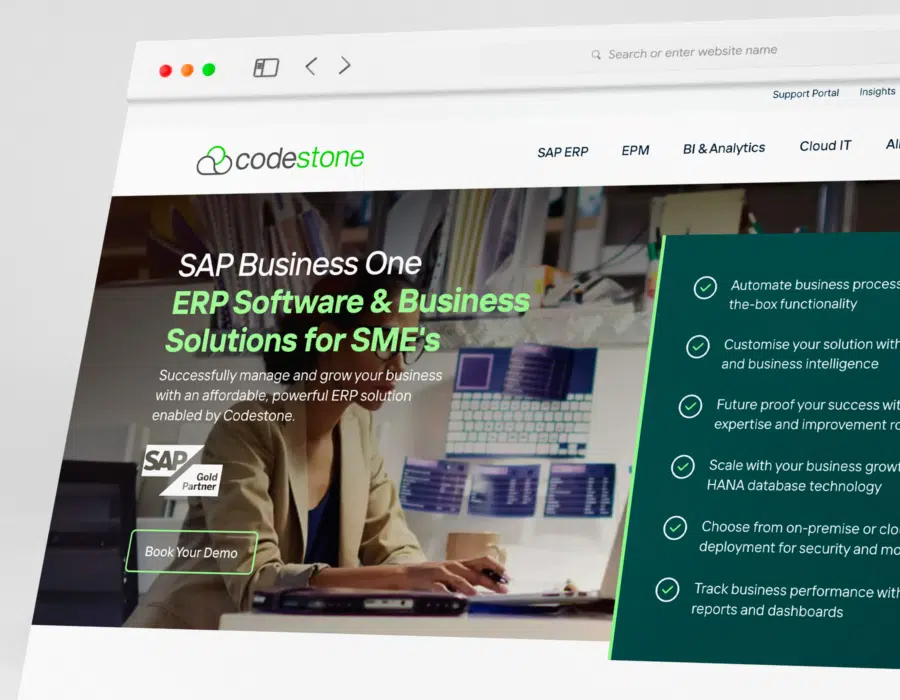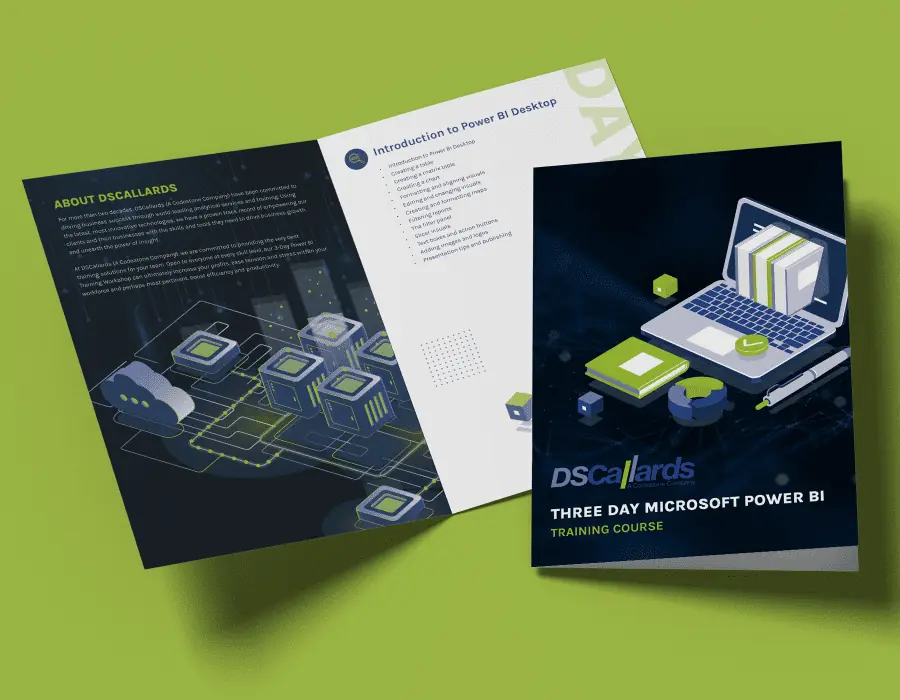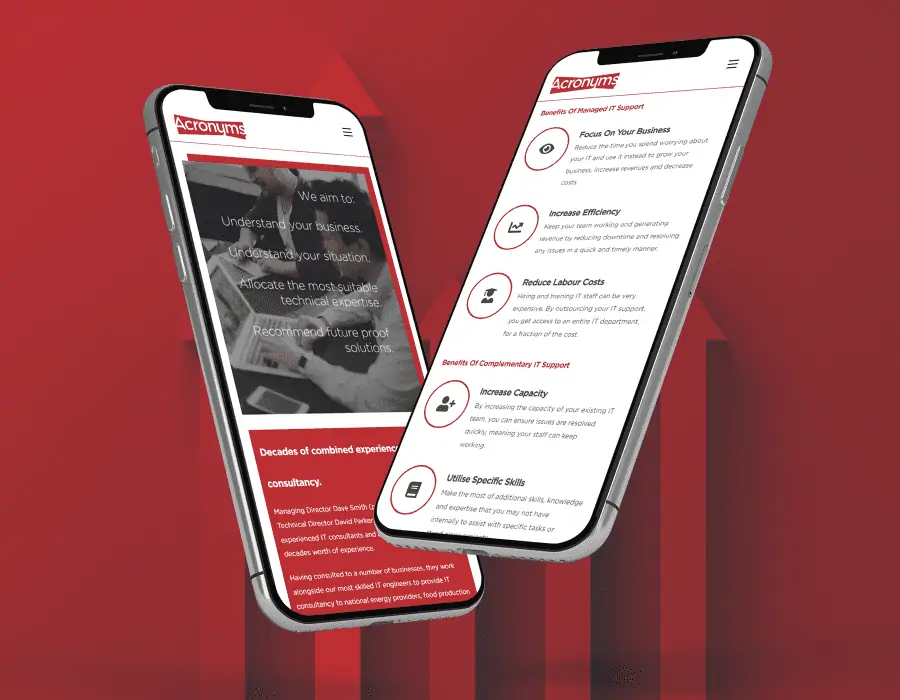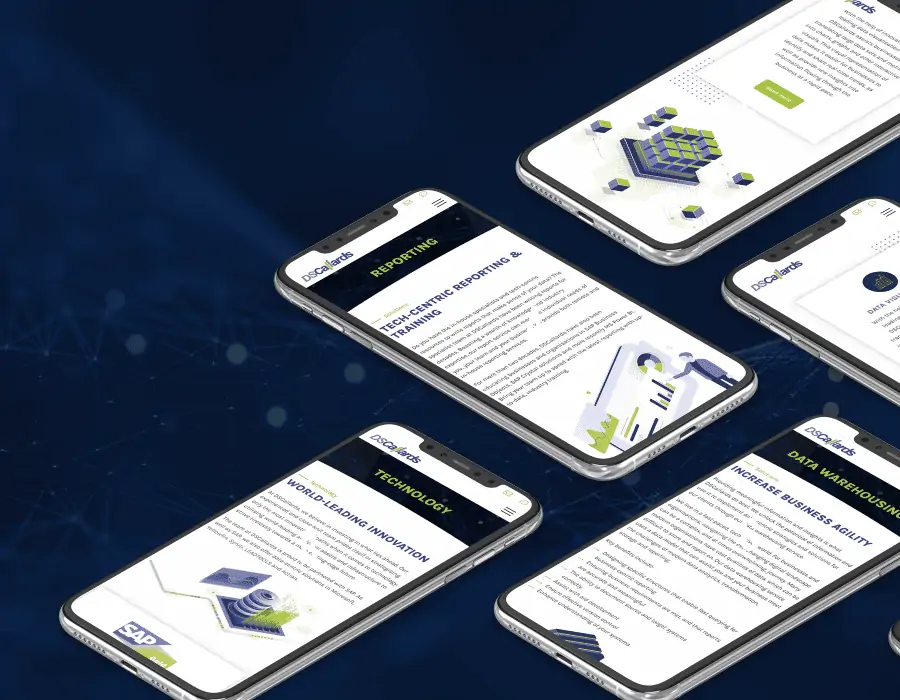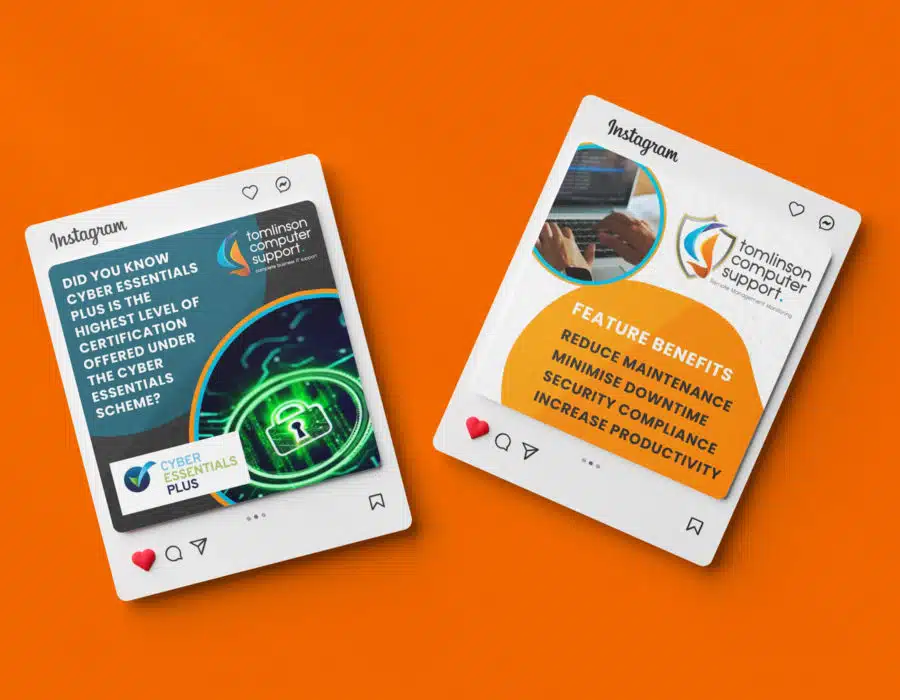 How we support businesses in the IT industry
How can IT Companies benefit from using a Digital Marketing Agency?

At Priority Pixels, we take pride in the significant benefits we bring to IT companies through our digital marketing services. Our expertise in crafting tailored digital marketing strategies is second to none, encompassing a wide spectrum of strategies such as SEO, PPC advertising and social media marketing. We excel at designing and executing strategies that align seamlessly with the unique needs of IT companies.

What sets Priority Pixels apart is our team of specialists, each a master in their respective domains. Whether it's SEO specialists, content writers, graphic designers, or social media managers, our experts provide invaluable insights and tactics that can be pivotal in achieving your marketing objectives.

Our services also offer a distinct cost-efficiency advantage. We understand that establishing and training an in-house marketing team can be a costly and time-consuming endeavour. Our approach ensures that you only pay for the services you require, allowing you to allocate your budget efficiently.

By partnering with Priority Pixels, IT companies can channel their energies towards their core competencies, be it software development or IT services, while entrusting us with the responsibility of driving their marketing efforts. This enables you to maximise productivity and concentrate on what you do best.

Benefits of SEO for an IT Company

Search Engine Optimization (SEO) offers a plethora of advantages to IT companies in enhancing their online presence and marketing efforts. Firstly, it elevates visibility by ensuring a company's website appears prominently in search engine results, increasing the likelihood of organic traffic. This quality traffic is driven by SEO's focus on specific keywords related to IT services, leading to higher-quality leads. Furthermore, SEO is cost-effective, delivering long-term results with a lower cost per acquisition compared to traditional advertising. It builds credibility and trust as well, as websites ranking higher in search results are often viewed as more reputable.

Local SEO is invaluable for IT firms targeting a specific geographic area, enabling them to optimise their online presence for local searches. Improved user experience is another benefit, achieved through SEO's optimisation of site structure and content. This reduces bounce rates and enhances engagement. Moreover, SEO provides a competitive edge in the fiercely competitive IT industry by outranking competitors in search results. The integration of SEO with content marketing allows IT companies to create informative and valuable content, positioning themselves as industry thought leaders.

Measurable results are a key aspect, as SEO efforts can be tracked and assessed using analytics tools. This ensures continual improvement and data-driven decision-making. SEO also adapts to mobile users, catering to the increasing use of mobile devices. It's scalable, accommodating the growth and changing needs of IT firms, whether they are expanding services, entering new markets, or targeting different client segments. Importantly, SEO represents a long-term investment, delivering lasting benefits by consistently attracting organic traffic and generating leads. In essence, SEO empowers IT companies to strengthen their online presence, attract quality leads, and excel in the digital landscape.

Benefits of Social Media for an IT Company

At Priority Pixels, our agency excels in harnessing the power of social media to benefit IT companies in numerous ways. We understand that social media is a potent tool for elevating brand awareness. Through our expertise, we help IT companies consistently share content that highlights their expertise, accomplishments, and core values, thereby increasing brand recognition within their target audience.

Direct engagement and communication are paramount, Priority Pixels facilitates this by leveraging social media platforms. We enable IT firms to respond swiftly to queries, provide support, and engage in meaningful conversations, thereby fostering trust and cultivating a positive brand image.

Furthermore, we help IT companies position themselves as industry authorities by showcasing their proficiency in diverse areas such as software development, cybersecurity, and cloud computing. By crafting and disseminating thought leadership content like blog posts, whitepapers, and case studies, we empower our clients to establish themselves as credible industry leaders.

Our agency recognises the value of social media platforms in recruitment efforts. We leverage platforms like LinkedIn to create compelling job postings, engage with potential candidates, and effectively showcase the unique culture and values of our IT clients, ultimately attracting top talent to their teams.

Lead generation is another area where we excel. Our targeted social media advertising and lead generation campaigns identify and capture potential clients or customers by honing in on specific demographics, interests, and behaviours. These campaigns generate valuable leads that can be nurtured into valuable sales opportunities.

We also embrace the role of social media in collecting customer feedback and driving improvements. Through these platforms, we facilitate customer expression and feedback, enabling IT companies to enhance their products, services, and customer experiences. Moreover, we assist in the public addressing and resolution of customer issues, demonstrating our clients' commitment to customer satisfaction.

Lastly, our agency harnesses the power of robust analytics tools offered by social media platforms. We provide comprehensive insights into post and campaign performance, as well as audience engagement, empowering IT companies to continually refine their social media strategies for optimum results.
What services does Priority Pixels offer?
Priority Pixels offers a comprehensive suite of digital marketing services tailored for the IT industry. Our services include web design and development, SEO, social media management, PPC advertising, graphic design, photography, and more.
How does SEO benefit my IT business?
SEO enhances your online visibility, ensuring that your IT services appear prominently in search engine results. This increased visibility attracts more organic traffic, boosts your brand's credibility, and drives qualified leads to your website.
What platforms do you manage for social media marketing?
We manage various social media platforms, including LinkedIn, Twitter, Facebook, Instagram, TikTok and more, depending on your target audience and business goals. Our strategies are tailored to each platform's unique characteristics and audience demographics.
How does PPC advertising benefit my IT business?
PPC advertising allows you to place targeted ads in front of potential clients actively searching for IT solutions. It offers immediate visibility, precise audience targeting, and a measurable ROI, making it an effective lead generation tool.
What sets your web design services apart?
Our web design services are tailored for the IT industry, focusing on user-centric design, mobile responsiveness, speed, SEO integration, and branding consistency. We create websites that not only look great but also perform exceptionally well.
How do you measure the success of your digital marketing campaigns?
We use advanced analytics tools to monitor key performance indicators (KPIs) such as website traffic, conversion rates, engagement metrics, and ROI. These insights guide our strategies and allow us to continuously refine your campaigns for optimal results.
Is your agency up-to-date with industry trends and algorithms?
Yes, we stay at the forefront of digital marketing trends, algorithm updates, and emerging platforms. Our team is dedicated to ongoing training and research, ensuring that your digital marketing strategies remain effective and competitive in the ever-evolving digital landscape.
Do you offer ongoing support and maintenance for websites you design?
Yes, we provide ongoing support and maintenance services for websites we design. This ensures that your website remains secure, up-to-date, and optimally functioning, allowing you to focus on your core business activities.
What is your approach to ethical SEO practices?
We strictly adhere to ethical SEO practices that align with search engine guidelines. This includes white-hat SEO techniques, quality content creation, natural link-building, and transparency in all our strategies. We never engage in black-hat SEO practices that could harm your online reputation.
Can I request a consultation to discuss our digital marketing needs?
Absolutely! We encourage you to request a consultation with our team. During this consultation, we'll discuss your unique needs, goals, and challenges. This initial meeting allows us to tailor our services to your specific requirements and provide you with a personalised digital marketing strategy.
Reviews
Priority Pixels have worked on our SEO for some time now, and we've been very impressed with their efforts. They've helped our SEO improve across the board, and have done so in a professional, simple to understand and effective manner. They're fairly priced, easy to work with and we'd therefore strongly recommend working with them.
Frazer Lloyd-Davies
Acronyms IT Support, Plymouth

Everything you could ask for...and more! I have worked with Priority Pixels on a few projects now and I have to say the level of professionalism shown is above and beyond the level I have received from other providers. I will continue to use Priority Pixels for all future ventures.
Andy Williams
Gainsborough Healthcare Group, Redditch
Our Work
Case Studies for the IT Industry
Priority Pixels have worked closely with Acronyms' in-house marketing team since 2021. In that time, we've completed a thorough SEO audit and rolled out a new strategy designed to drive traffic and boost lead generation through their website.
As part of our ongoing SEO strategy, we provide regular keyword-rich blog posts, along with supporting copy for other pages on the website. The copy focuses on IT support, which forms the basis of all the services provided by Acronyms. Progress is reported back to the client regularly, with monthly reports and meetings.
Priority Pixels provide ongoing social media management and content creation for Tomlinson Computer Support's LinkedIn profile. As the client has never really utilised their LinkedIn profile fully, our role is to build their social media presence from the ground up, drive interest, grow the client's audience, and build brand awareness. Aiming to reach SMEs, business owners, and operation managers, we combine visually engaging imagery and video content with concise copy on trustworthy IT advice. Managed IT services are the foundation on which all the client's services are built. Therefore, the content primarily focuses on topics such as cyber security, the provision of Microsoft solutions, hardware maintenance, software management, and HTML email services.
Working closely with the DSCallards in-house marketing team, Priority Pixels were initially instructed to complete a brand refresh and website redesign. Brand guidelines were created setting out logo usage, fonts and icon sets. Illustrations were designed for use across DSCallards website, print material and video content. Along with a full website redesign Priority Pixels also wrote the copy throughout the website.
The branding and website were so well received that we have since created a number of  brochures and videos to further support the DSCallards website and their marketing efforts. Priority Pixels have also created and and are in the process of implementing an ongoing SEO strategy for DSCallards.
We're ready to help you
We know how daunting the digital world can be; whatever your project, no matter how big or small, we're here to help. Book a call or drop us an email and we can discuss your exact requirements.
Start your project