Creative Digital Marketing Services for Rugby Clubs
Analytical Content Creation
At Priority Pixels, analytical data serves as the foundation for what we do - and what we create. We use analytics to guide all of our work, from innovative copywriting to paid advertising. In order to continue assisting our clients in staying one step ahead of their competitors, we continuously explore and update our techniques in accordance with the rapidly altering algorithms of the digital world.
Bespoke Digital Services
No two rugby clubs are alike. That's why the digital marketing services at Priority Pixels are entirely bespoke. It's also why we immerse ourselves in the day-to-day runnings of your club. It's the only way to establish a truly unique digital marketing strategy based on the needs of your rugby club, create genuine connections with your target audience and generate the leads and conversions to you're after.
A Professional Team
Our objective is to identify digital marketing solutions that are specifically designed to satisfy your unique goals, vision and budget limitations. Our team will work closely with your club, with regular updates and meetings. In doing so, we aim to not simply meet your expectations but exceed them with bespoke, professional digital marketing strategies that actually work.
Why is digital marketing important for rugby clubs?
At the very heart of your brand, your rugby club should boast an extensive, forward-thinking digital marketing strategy. Your digital marketing should outline and reiterate your club's values and ambitions and can rapidly stall and deteriorate without a thorough plan in place.
When you need a blueprint to drive your club forward, the team at Priority Pixels has a vast amount of experience and industry expertise in creating digital marketing strategies for rugby clubs.
All of our digital marketing strategies are completely bespoke, tailored to your rugby club. This includes your brand as well as your goals and vision for the club. We will look at your target audience, competition and existing digital content to evaluate how we can help your club move forward and flourish.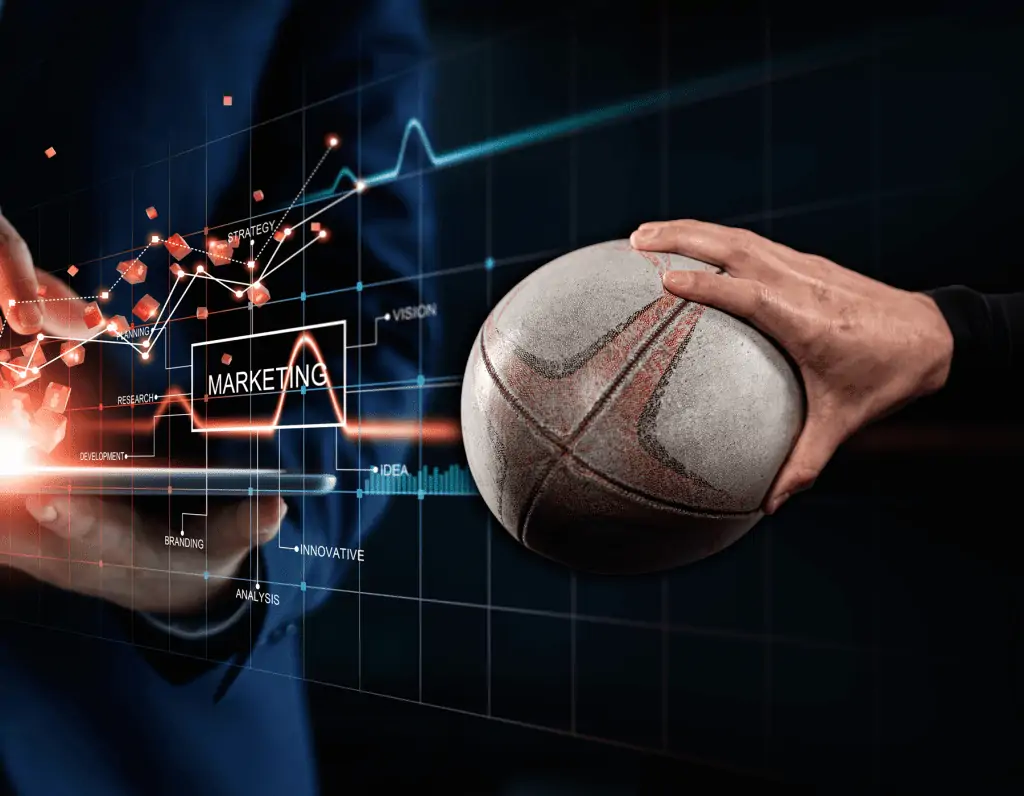 Social Media & Content Creation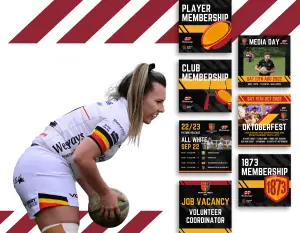 More than 30 million people in the UK use social media every month which should give you some idea of just how far platforms such as Facebook, Instagram and Twitter have come. Social media has become a vital component of a successful digital marketing campaign. Without it, your rugby club could risk falling out of the public eye.
The social media and content creation team at Priority Pixels includes graphic designers, copywriters, photographers and more. We have the knowledge and the expertise to fully support your success on social media. Using a combination of analytical research with bespoke content creation, Priority Pixels can give your brand awareness a boost and perhaps most importantly, convert one-time visitors into devoted, lifelong followers.
Although social media marketing is a great tool for increasing sales, the overall goal is much more than generating profits. It's about interacting with your target audience on a personal level, fostering a community online and building genuine relationships.
We provide content marketing services using a variety of media, ranging from graphic design and blogging to videography and motion graphics. Our team boast years of experience producing captivating content. Every piece of content produced for your rugby club will be consistent with your brand and ethos, which ensures your voice and overall message are communicated in a way your audience can relate to.
Web Design
At Priority Pixels, we understand how difficult it is to find a website designer who understands the nuances and necessary skills of proper website coding as well as the importance of SEO. With years of combined expertise, our team can design an exceptional website for your rugby club, as well as promote, support and manage it once it's online. All of our website designs are responsive, ensuring that your club gets the very best chance of ranking in search engines.
Websites these days aren't just accessed via computers. More than 50% of website visitors use their smartphone to cruise the web, meaning your site needs to work on smartphones and tablets as well as desktop computers and laptops. Doing so will create a more accessible website as well as help your visitors to your site know you take your website seriously.
Essentially, to fully utilise organic search, your website needs to meet the specific requirements of the world's biggest and most dynamic search engines. The experience and knowledge of our team allows us to help design bespoke rugby club websites that deliver results and land our clients at the top of the SERPs.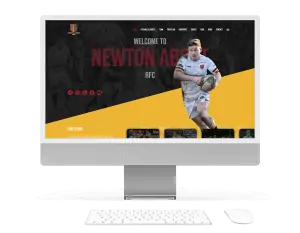 Paid Advertising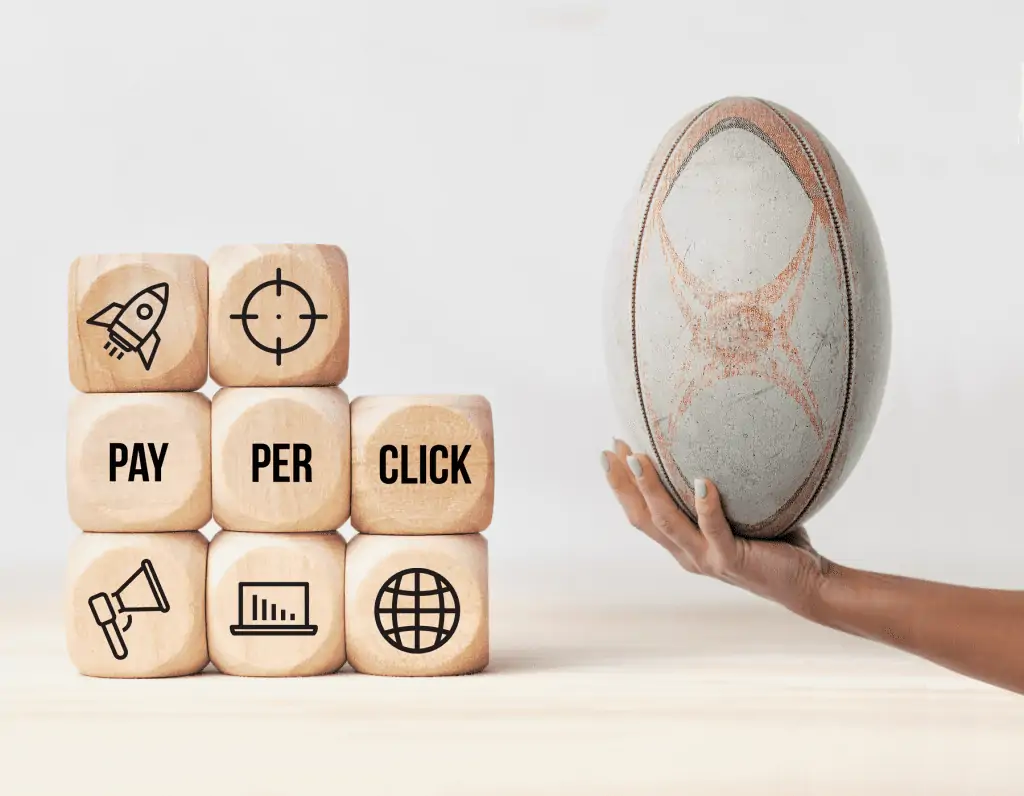 Paid advertising utilises techniques such as Search Engine Marketing (SEM) and Pay-Per-Click (PPC). When executed well and used across a variety of channels, paid advertising can draw in the right kind of traffic to your website and other digital platforms. It can also give your brand awareness a boost and boasts an excellent return on investment rate.
As part of our bespoke paid advertising services, the team at Priority Pixels can develop a marketing strategy tailored to the needs of your rugby club as well as your budget. Our marketing team have the experience and industry knowledge to develop responsive campaigns for your club that produce results and drive the right kind of traffic. We'll also work closely with you and your team to ensure you know exactly where your money is being spent and how well your investment is performing.
Search Engine Optimisation
For the world's top search engines like Google and Bing, providing users with high-quality, relevant and user-friendly content is a top priority. That's why these days, the success of a business or organisation is dependant on ranking well. Although it's challenging for any organisation to compete for that top place, getting there is well worth it.
Priority Pixels offers a comprehensive search engine optimisation (SEO) audit for the purpose of identifing any problems that could be keeping your rugby club from rising to the top of search engine results pages (SERPs). Once they are discovered, Priority Pixels can create a successful SEO strategy combining technological, content and authority optimisation. Ultimately, our strategy will increase visitors to your website and other digital platforms for the purpose of maximising leads and revenue.
By hiring a digital marketing agency like Priority Pixels to manage your SEO strategy, you'll be able to spend more time concentrating on the bigger picture — the management of your rugby club.
Graphic Design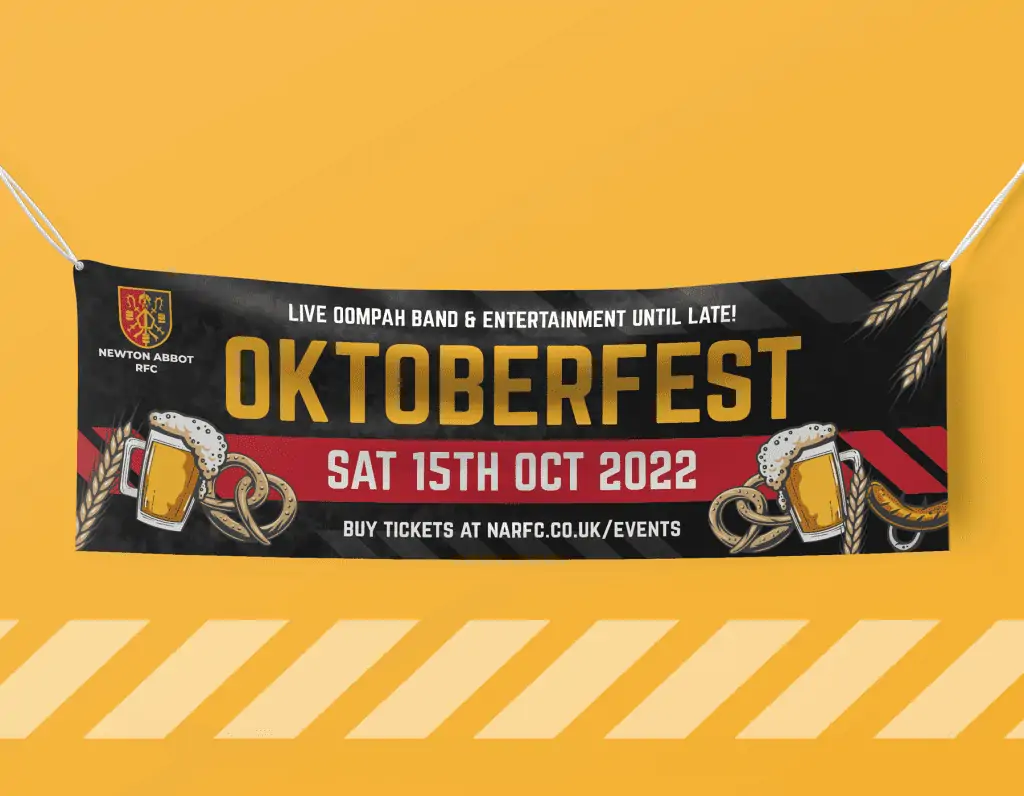 Graphic design is more than ensuring your rugby club has a compelling logo. It's a means of connecting with your target audience through the use of compelling graphics and smart design. A successful visual design will represent your club's beliefs and ethos, aid in differentiating your brand from the competition and foster a sense of community.
Our graphic designers can use your current brand identity to generate exceptional digital content that fits the personality of your rugby club today – but if you need to start from scratch, that's not a problem. We'll work closely with you to ensure the vision you have for your club is executed to perfection. Our team has considerable expertise in producing material for both digital and traditional media, including logos, infographics, business cards and brochures, and would be delighted to help your club reach it's full potential.
I'm looking for a marketing agency for my rugby club, can you help?
Yes, we certainly can! We have clients across a wide range of industries and locations and have experience creating professional, bespoke digital marketing strategies for rugby clubs. We are happy to work by email, phone or face to face.
What is a digital marketing strategy?
As the name would suggest, a digital marketing strategy is the implementation of an online marketing strategy. The objective of a digital marketing strategy is to draw in both current and potential clients, just like traditional marketing. A digital strategy makes use of internet platforms such as email and social media.
I don't like my marketing agency, can I switch to Priority Pixels?
If you aren't happy with the quality of service you are receiving from your current digital marketing agency, Priority Pixels would be delighted to assist you. We have a number of clients that move from other agencies to us because they feel they aren't getting the service their business or organisation deserves. We can even help transfer your domains and hosting to us!
At Priority Pixels, customer service is very important to us. If you are thinking of moving to another agency, have a chat with our tea, first to see how we can help. We offer a professional service and some of the best digital marketing in the country.
If you would like to read some of our reviews please check our Google My Business and Trustpilot pages.
How much does a rugby club website cost?
The cost of a rugby club website is determined by many factors and moving parts. This is because websites range in style and size. You might only need a simple website with a few pages to showcase your club. Alternatively, you may require a more complex website with the ability for clients to book tickets to events and an extensive database. It is always best to create a wish list or a brief so that we can give you accurate costs.
For an accurate quote, get in touch with the team at Priority Pixels.
My rugby club website has been hacked, can you help?
If your website's security has been hacked, the Priority Pixels team can assist you. Our team of knowledgeable website designers have a wealth of technological expertise. We know how websites are put together, from the server where your site is hosted to the front end that visitors see.
Please get in touch with the Priority Pixels team as soon as you can if your security has been compromised. We can do a full evaluation and provide you with guidance on the next steps.
What CMS do you build your websites on?
At Priority Pixels, we build all of our websites on the WordPress open-source Content Management System (CMS). We use the Advanced Custom Fields plugin to tailor the back end of the website. This ensures all of our clients can edit their own content with ease without HTML knowledge.
If I ask for a quote, what happens next?
After you've asked for a quote, we will usually arrange a phone call. If you are based locally to our office in Newton Abbot, we might also arrange a meeting to get things started. From this initial discussion, we can find out more about your rugby club, your audience and your marketing goals. We will then put forward our recommendations from the information gathered.
If you're happy with what we've said, we can put together a project proposal and move forward from there.
What is PPC in digital marketing?
PPC stands for pay-per-click. It's a highly effective kind of internet marketing where you pay a small fee each time an advertisement is clicked. You will only pay for your marketing if your ad is clicked on. It is a method of increasing both organic and paid traffic to your website.
Reviews
Can't recommend these guys highly enough. Excellent company and very professional services at affordable prices. Have worked closely with this company on a number of projects and have never been disappointed. Superb design work and technical knowledge make them an excellent choice for all digital media solutions.
Ben Knight
High 5 Sports Camps, Devon
Priority Pixels helped bring the Lazy Bones Fitness into reality. They created our logo and full branding, alongside our bespoke website and social media pages.
But more than that, Priority Pixels continue to work with us 18 months later, assisting with all things SEO, online marketing, graphic design and general business advice. The team go above and beyond in helping their clients and we would never go anywhere else. I can recommend the team 100%!
Tom Mole
Lazy Bones Fitness, Newton Abbot
We're ready to help you
We know how daunting the digital world can be; whatever your project, no matter how big or small, we're here to help. Book a call or drop us an email and we can discuss your exact requirements.
Start your project