FHOSS protects the lives of people by producing a range of high performance, illuminated safety products for numerous industries and applications. The products it builds act as an early warning system for workers as pedestrians, suitable for both night and in poor visibility. FHOSS is a British based company, providing next-generation Personal Protection Equipment (PPE) and vehicle mounted safety systems, to enhance worker visibility, reduce accidents, and make working environments safer. Its products are designed to support workers in the construction, quarrying, and logistics industries. Visibility is key for these industries and FHOSS creates products that saves lives.
At Priority Pixels, we were approached by FHOSS to manage their website, SEO and social media, with the aim of improving the overall website offering. The website didn't have much information on it about the products, most of which was tucked away in downloadable PDF's. Our team of web designers moved the relevant information onto the website to improve SEO and user experience. Our team created improved graphics on the Illuminated Safety Walkways page, enhancing UX design and making the visuals stand out.
Our social media team took on managing the FHOSS LinkedIn platform, targeting safety executives and businesses in the industry to raise awareness of FHOSS products and its brand. This specifically involved spreading awareness about FHOSS hero products, such as the FHOSSHalo Exclusion system, the Illuminated Safety Walkways system, and the FHOSS Cycle Lane. Due to the success of our social media campaign, we are working with FHOSS to roll out a strategy on other social platforms, such as Facebook and Instagram.
Visit Website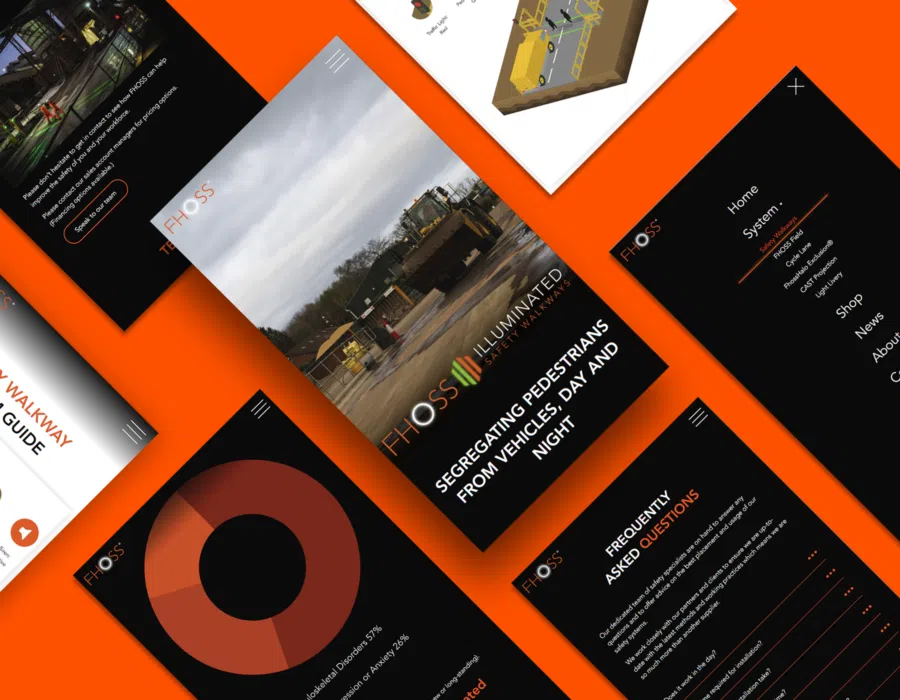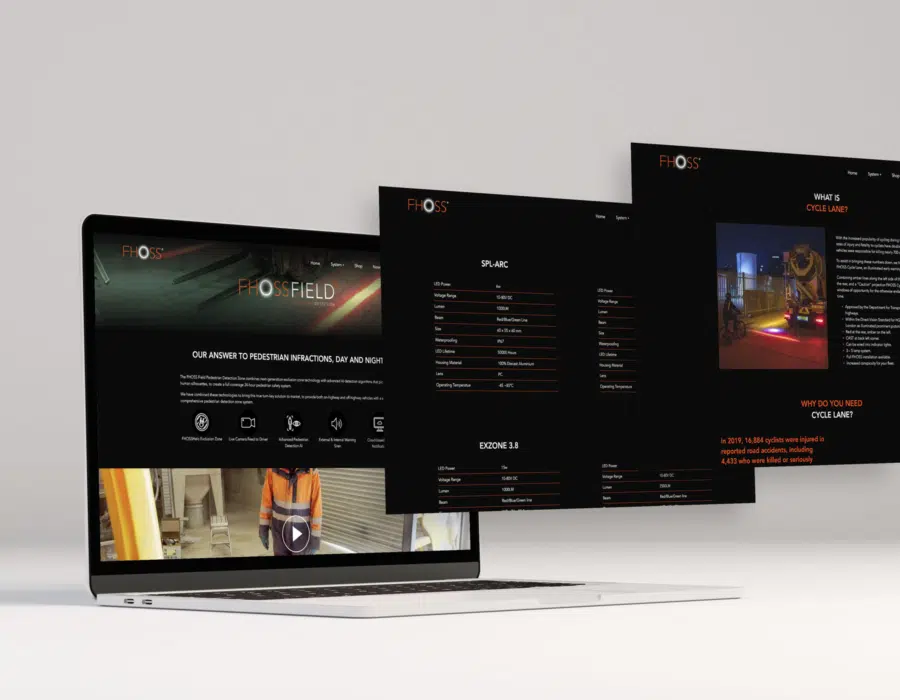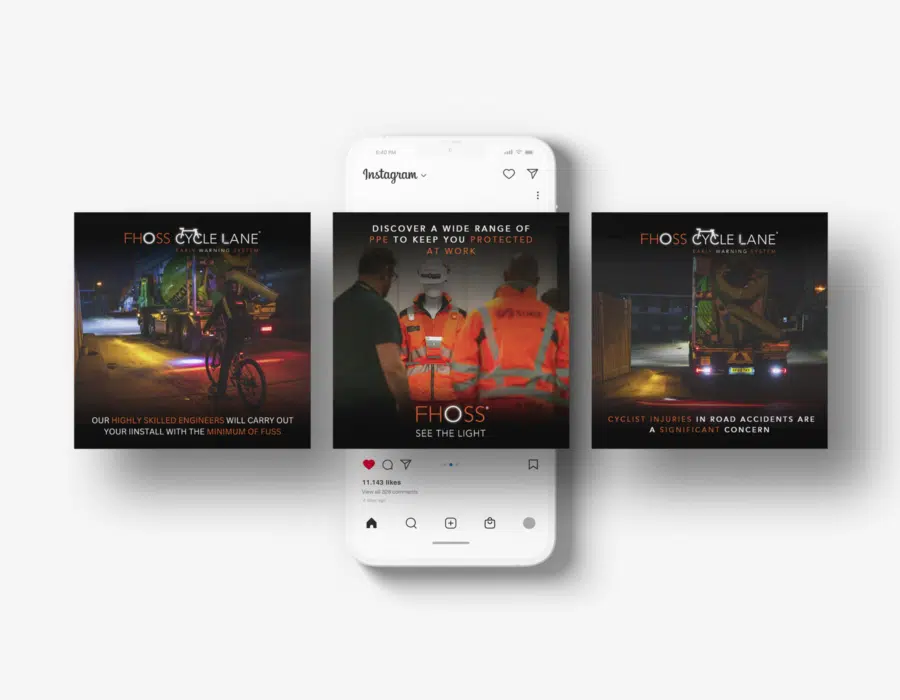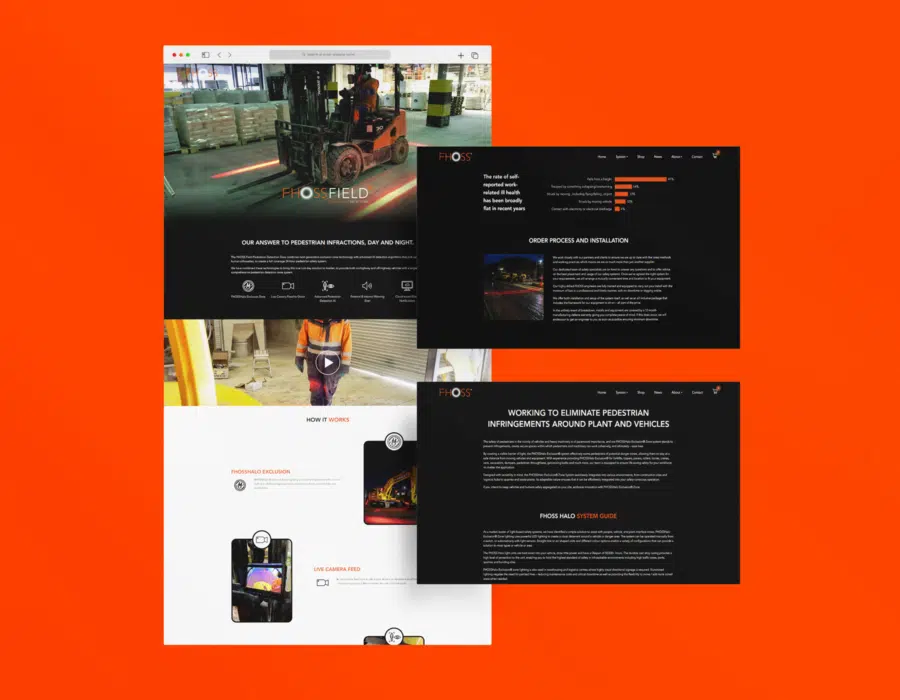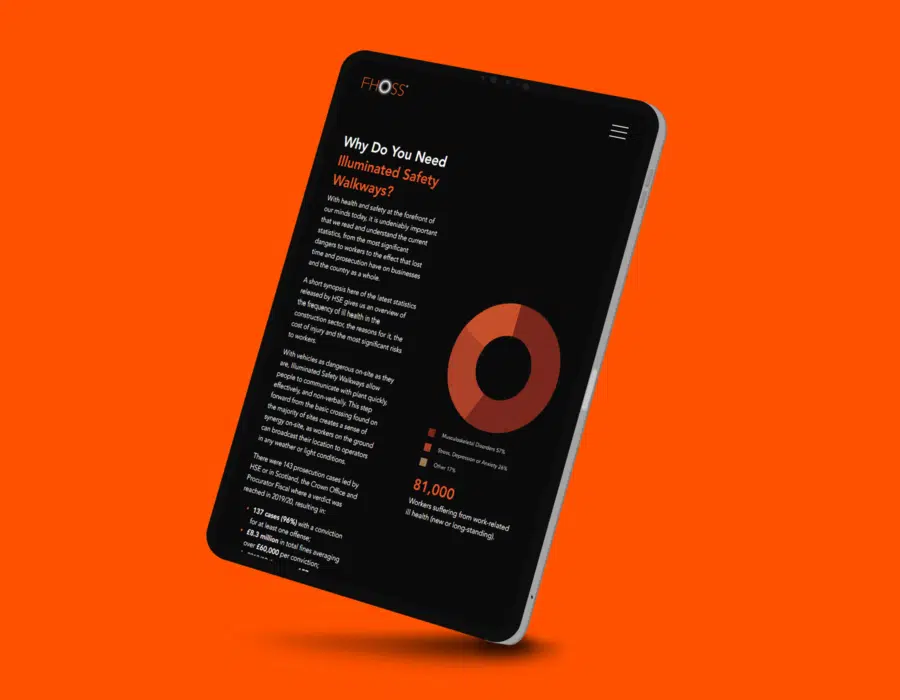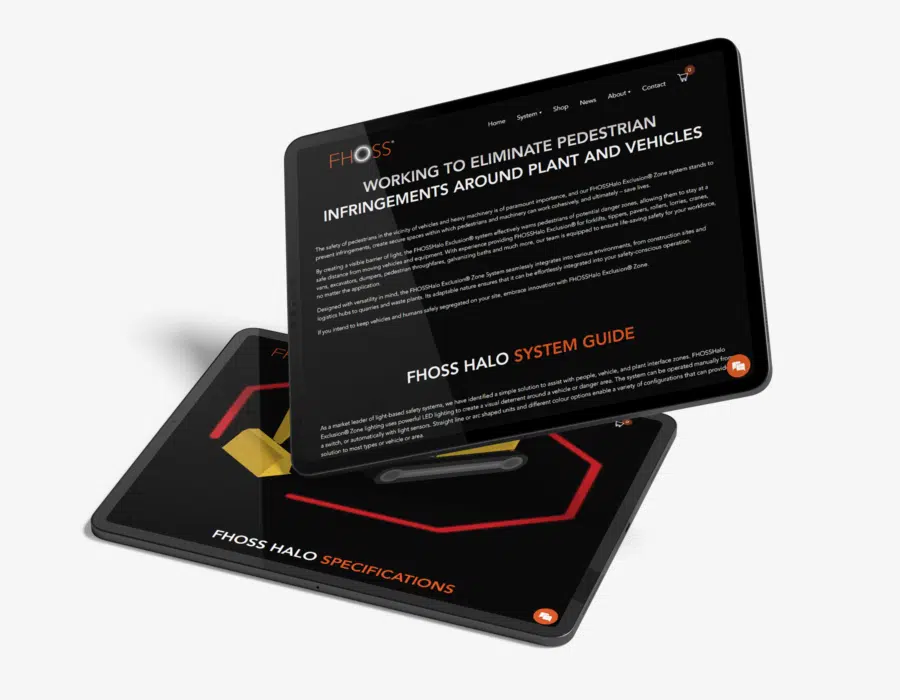 We're ready to help you
We know how daunting the digital world can be; whatever your project, no matter how big or small, we're here to help. Book a call or drop us an email and we can discuss your exact requirements.
Start your project