For more than 80 years, Darnells have been one of the leading accountancy and financial advisory firms in the South West. With a proven track record in providing the very best accountancy services in their community, the team of chartered accountants, tax advisors, financial experts and probate administrators at Darnells have garnered themselves a well-earned reputation for dynamic, forward-thinking financial solutions that go above and beyond.
Initially looking for a new website it quickly became apparent Darnells needed help refreshing their brand, which hadn't been updated in several years. Priority Pixels graphic designers and copywriters worked closely with Darnells to create a set of brand guidelines to help guide the project, ensuring the website and future marketing activity remains aligned.
The resulting website includes a well structured page hierarchy with professionally written copy that explains Darnells services in a simple yet effective manner. The aim is to appeal not just to clients, but to anyone looking for information on Darnells and ensure they are represented online as the go to accountancy firm in the South West.
Visit Website
We have been working with Paul and Nathan over the last few years, they have helped us completely revamp our website and are now actively helping us ensure our presence online is where we want it to be. They are very knowledgeable in their field and have certainly made our lives easier. We have regular meetings to discuss what we want to focus on and their insight and advice has helped significantly. Would highly recommend these guys if you need a fantastically designed website and help with all of your digital marketing.
Louisa Lulek
Darnells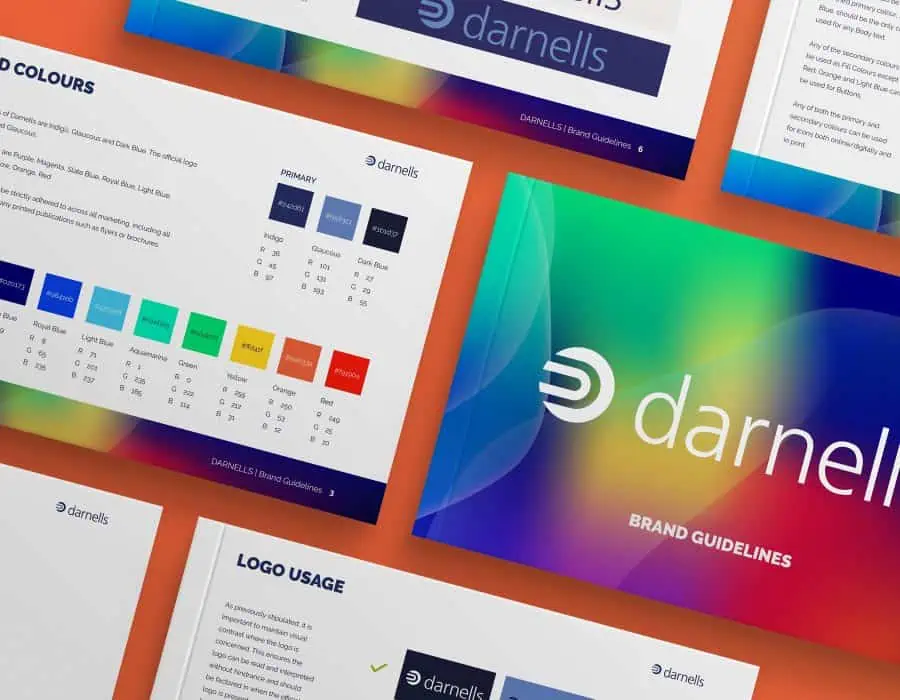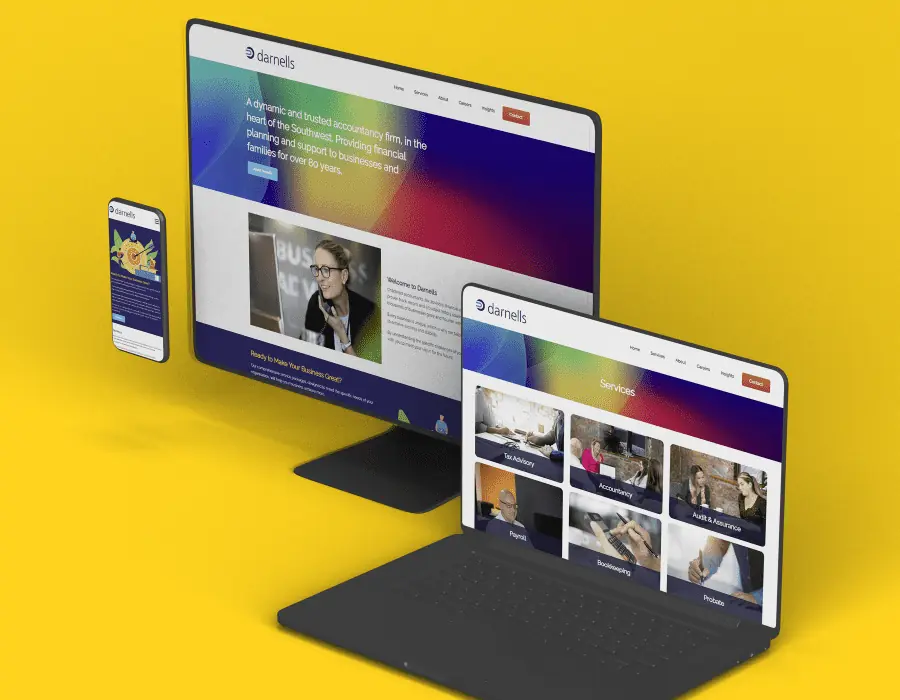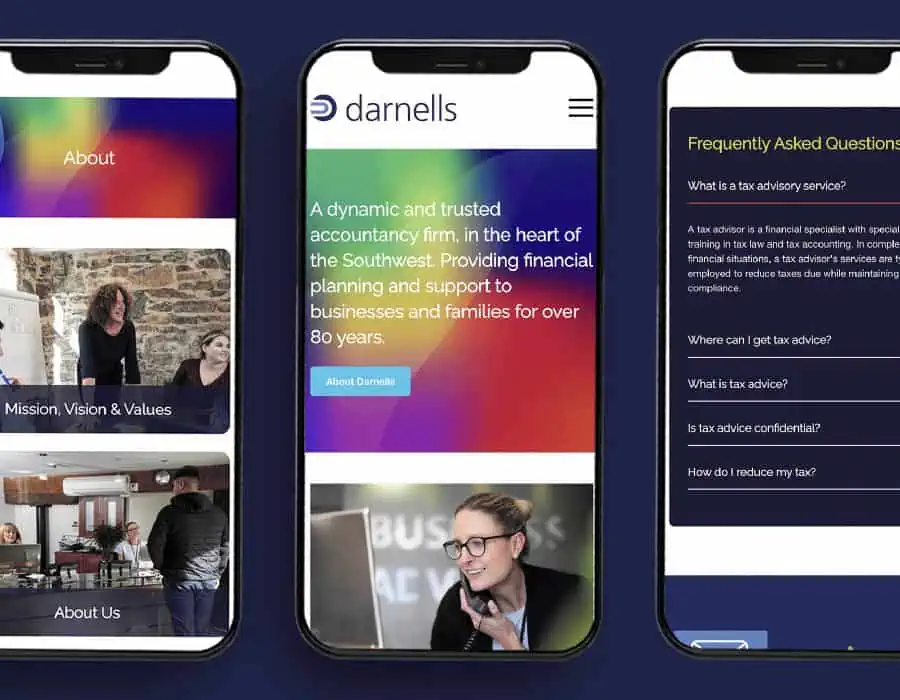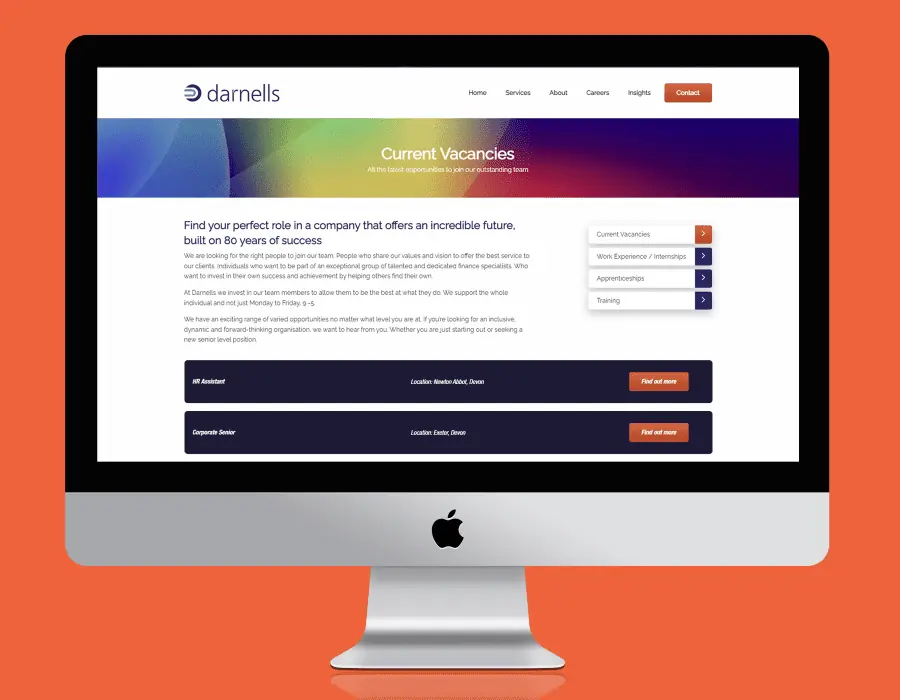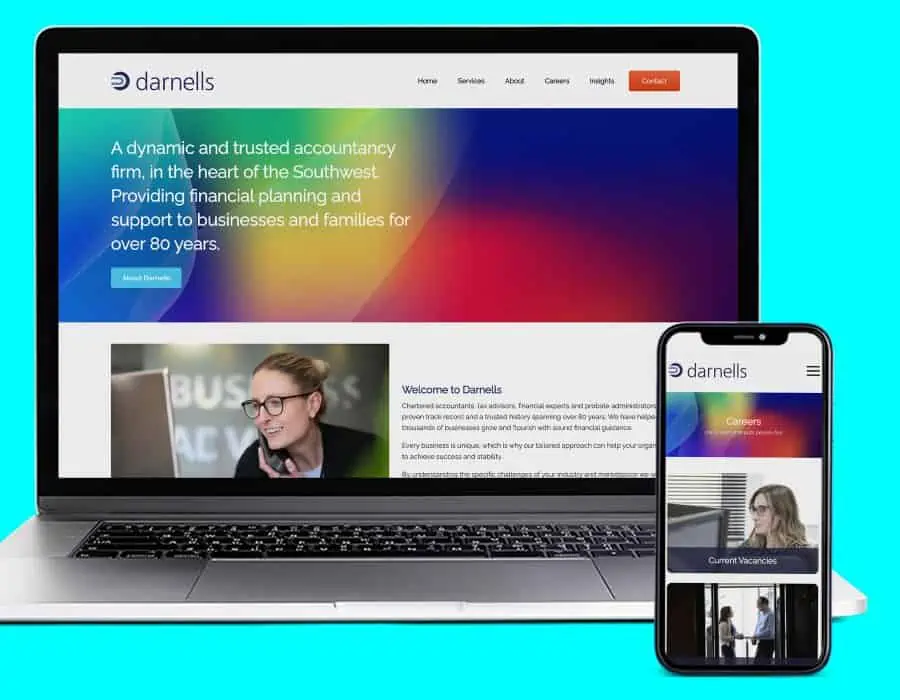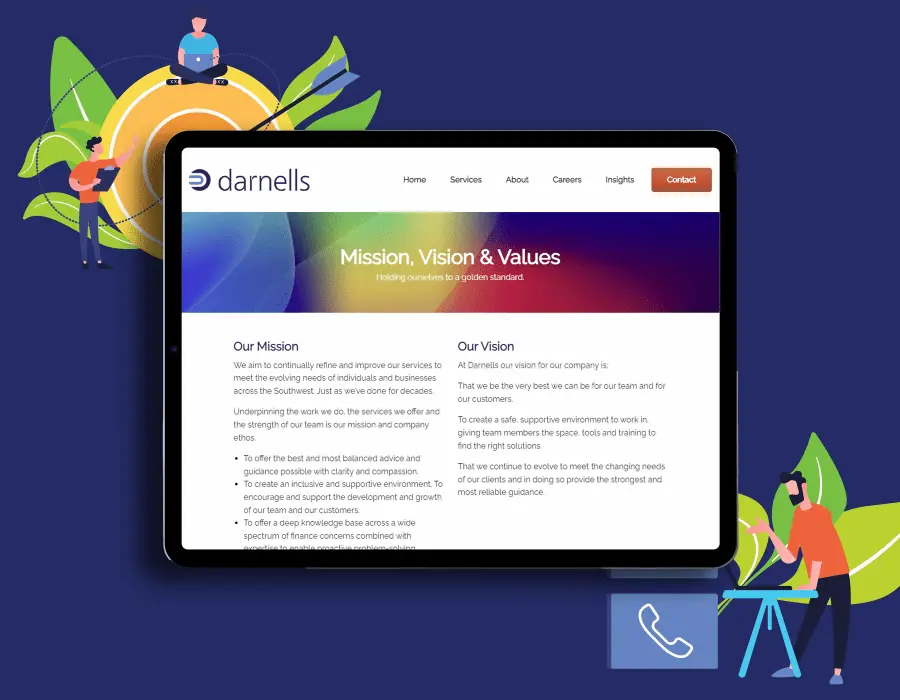 We're ready to help you
We know how daunting the digital world can be; whatever your project, no matter how big or small, we're here to help. Book a call or drop us an email and we can discuss your exact requirements.
Start your project