How to Set Up an Instagram Business Account
---
---
Reading Time: 8 minutes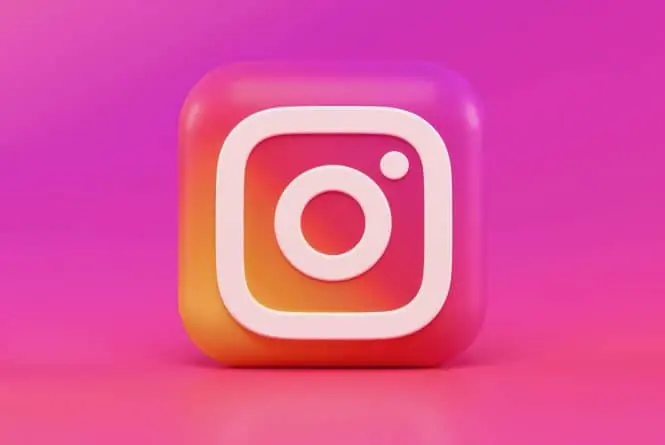 The rise of Instagram can only be described as meteoritic. With over a billion active accounts, the app is well and truly one of the biggest social media platforms on the planet. Instagram allows users to share photos and videos as well as connect with friends and family, brands and celebrities. Used correctly, it can be utilised by businesses and organisations to build brand awareness and visibility, as well as connect with target audiences. But how does one set up an Instagram business account? And what is Instagram anyway?
What is Instagram?
In 2010, a then-little-known photo-sharing app was quietly released. It was the same year Prince William and Kate Middleton got engaged. Lady Gaga wore her infamous 'meat dress' to the MTV Video Music Awards, and the final Harry Potter film would come out in theatres.
It was a peaceful, less complicated time before social media had well and truly taken over every aspect of society. No one suspected the astronomical heights Instagram would reach, or just how influential it would become in our day-to-day lives. With an estimated 500 million daily users, it's not difficult to see why social media giant Facebook forked out a whopping $1 billion US dollars (in cash) for the platform just a mere two years after its launch.
A few logo changes and layout tweaks later, Instagram is one of the biggest social media platforms in the world. The app birthed what we know today as an 'Influencer' and would take the concept of social media marketing to a whole new level.
How do I set up an Instagram business account?
Before setting up an Instagram account, you'll need to download the app on your smartphone. You can also create an account through the desktop version of Instagram online. If you don't have a Facebook business account already, you will also need to create one – you can follow our step by step Facebook set-up guide here.
Like it or not, you won't be able to create an Instagram business account without Facebook.
Once you're ready, you should set up an account using your email address or phone number. It's important you use your work email and connect the account to your Facebook business page – not your personal Facebook account. After signing up with your email and choosing a password, you'll be asked to fill in some basic information.
The basics of your profile
Your username
Instagram will automatically generate your username for you. This can (and should) be changed. If you're setting your account up for a business or company, then your username should be the company's name or at least as close as you can get. It could be a variation of your name, business and location. Perhaps most pertinent, your username needs to distinguish your Instagram profile from a personal account.
For example, you may run an organic bakery called Wheat. Your Facebook business profile may be Wheat Bakery, and your handle may be @wheatbakerydevon. Instagram may automatically generate your username as @wheatbakerydevon346. Although it's tempting to come up with something a bit quirky like @wh3atbak3ry_br3ad or something like that, it's better to keep your username specific and similar across your social media accounts. You might go for a username like @wheat_devon or @wheatbakery.devon. Choosing a more specific username will help to avoid confusion and means your target audience will have an easier time tracking you down.
Finding Facebook friends & other contacts
At this point, you'll be able to sync your contacts from your phone and Facebook. We would recommend skipping this step. You'll be able to find and follow your contacts later, and it's better to do so when you've got a profile picture and have perhaps posted one to two photos.
Your profile photo
Next up you'll be asked to choose a profile picture. Your profile picture should be your logo or something associated with your brand that is instantly recognisable. Although it may be tempting to use a team photo or an image of a product you might sell, we strongly advise against this. It is paramount when your target audience is looking for you, they recognise your logo and know that profile as your official Instagram platform – this is especially important if the name of your business is similar to another company.
After tapping add a photo, you'll be given a few different options. If your Facebook and/or Twitter account already uses your desired logo or image, then you should be able to import it directly. You can also upload an image from the 'library' on your phone or desktop.
From there, you'll be prompted to save your login info. This will make future logins faster, so it'll be easier for you and your team to access your account. You can either save the information or hit skip.
Suggested accounts
After you upload your profile picture, you'll be given a few different suggested accounts to follow. You should not follow accounts that aren't relevant to your business, so resist the urge to go through and follow every suggestion. Remember, it's not your personal account. Just because you enjoy Taylor Swift's posts doesn't mean the insurance company you work for should be following her.
Once you're finished, click done in the top right corner.
You're in!
At this point, you've created an Instagram account – congratulations! It's now time to connect your Facebook business page and make it the official account for your business.
Complete your profile
In the bottom right of your phone, you'll see a profile button. Tap that and you'll be taken to your own Instagram profile. You should see your profile photo and your chosen username at the top of the screen. Once you start posting images and videos, you'll also be able to see your grid which is what your followers and target audience will be able to see when they click on your profile.
At the top of your screen, you will also see a button that says edit profile. Tapping on this will take you to another page where you'll be able to fill in some more basic information like your biography and website. Unfortunately, Instagram doesn't allow users to post live links so that link in your bio is the only way to drive traffic. Use it wisely! We recommend using your official website.
You should also see a button that says switch to professional account.
Linking your Facebook business page
After tapping on try switch to professional account you'll be taken through a series of self-guided steps and instructions that will transform your profile into an official business account. One of these steps is linking your Instagram to your Facebook business account. Remember, you will not be able to use Instagram's various business tools without an official business account over on Facebook. If you haven't set up Facebook yet, click here for our step-by-step Facebook set-up guide.
Start posting
Now that you're all set up, you have ample time to start posting and testing the waters. Before you follow anyone, do a few 'test' posts to give people an incentive to follow you. This will also give you the opportunity to explore hashtags, pen a few captions and of course, get your imagery right.
Unlike other social media platforms, Instagram features a grid. When someone lands on your profile, your grid will give them an impression of your ethos as a company. Subsequently, it's important your grid is concise, relevant and perhaps most pertinent, visually appealing.
Check out the Instagram profile for National Geographic for example. Bold yet concise, the magazine emulates its brand through visually appealing yet relevant content. Their logo is simple but instantly recognisable. Ace.
It's also important to note your use of hashtags should not be obsessive. Do your research and choose a few relevant tags. Nothing will make your followers run for the hills faster than a hashtag spam! Choose hashtags with lower competition – it may be tempting to use #love for example but you risk being buried under millions of other posts. In time, you might even like to come up with your own hashtag for yourself and your followers to use.
Once you've tested the waters and have completed your profile information, it's time to start engaging with other accounts. From your profile page, click on the gear/cog icon in the upper right-hand corner. From there, you'll have the option to follow contacts on Facebook or from your phone's address book.
Once you're set up and ready to go, it's important to ensure you're staying on-brand. Make sure your content is relevant to your audience, and that you're actively engaging with your followers by commenting, liking and sharing. In doing so, you'll have the ability to foster a community online and build brand awareness and visibility. Of course, there is also paid advertising where you can pay to 'boost' your content but that's a whole other kettle of fish.
Of course, if you need assistance with your social media marketing, you could always get in touch with the team at Priority Pixels. We've been creating content and fostering communities online for our clients since 2016. From social media management to copywriting and web design, our expert team boast a wealth of knowledge and expertise in digital marketing – and we're always happy to help.
FAQs
Do I need a presence on social media?
Whether you're an established business or just starting out, you need a presence on social media. It is an undeniable fact.
Of course, the platforms you choose will depend on the needs of your brand and target audience. Before registering for any business account, ask yourself if the platform will add value to your brand. Instagram for example might not add value to an insurance company, but the same company might do well to sign up to professional networking sites like LinkedIn, or even Facebook.
Can I post on Instagram through my desktop?
As of 2021, Instagram is finally allowing users to post onto the platform using a desktop computer or laptop!
To do so, simply click on the plus in the top right-hand corner after logging in. From there you can upload content and write a caption, much like you can on a smartphone.