How to Create a (Successful) Facebook Business Page
---
---
Reading Time: 10 minutes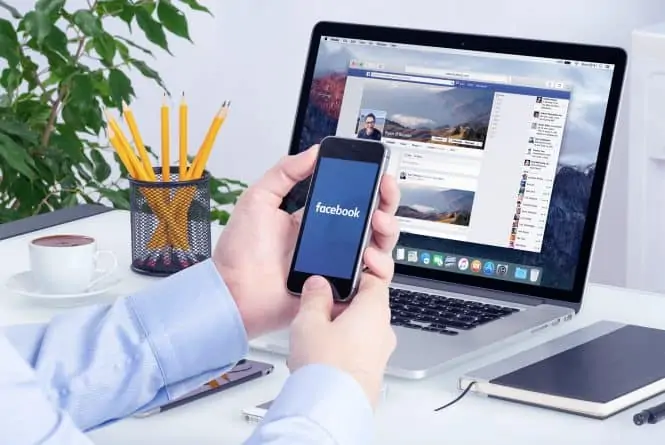 While you could waste your day away poking aimlessly around Facebook trying to figure out how to set up and post content to your business account, it may be a far better use of your time to read our handy how-to guide on creating a Facebook business page.
With 1.9 billion daily active users and a USD $138.227 billion net worth, Facebook is clearly a giant among giants in the industry of social media. The platform has grown exponentially in recent years, fast establishing itself as a go-to component of any digital marketing strategy for modern businesses, organisations and companies alike.
What is a Facebook business page?
A Facebook business page is essentially a profile on the platform set up specifically for your business or organisation. A Facebook business page gives your business a voice, where you can post updates, share content, foster a community and connect with your target audience. Your Facebook page is not a static website – think of your page as a profile for your brand, like you would have a personal profile.
How do I create a Facebook business page?
On a Facebook business page, you can add information about your brand, including imagery and information like your contact details and a link to your product and/or service website.
Creating a page
To begin, head to Facebook. You will need a personal Facebook profile to create a business page, so if you do not already have an account on the platform you will need to do that first. It's as simple as clicking the large green button that reads create new account.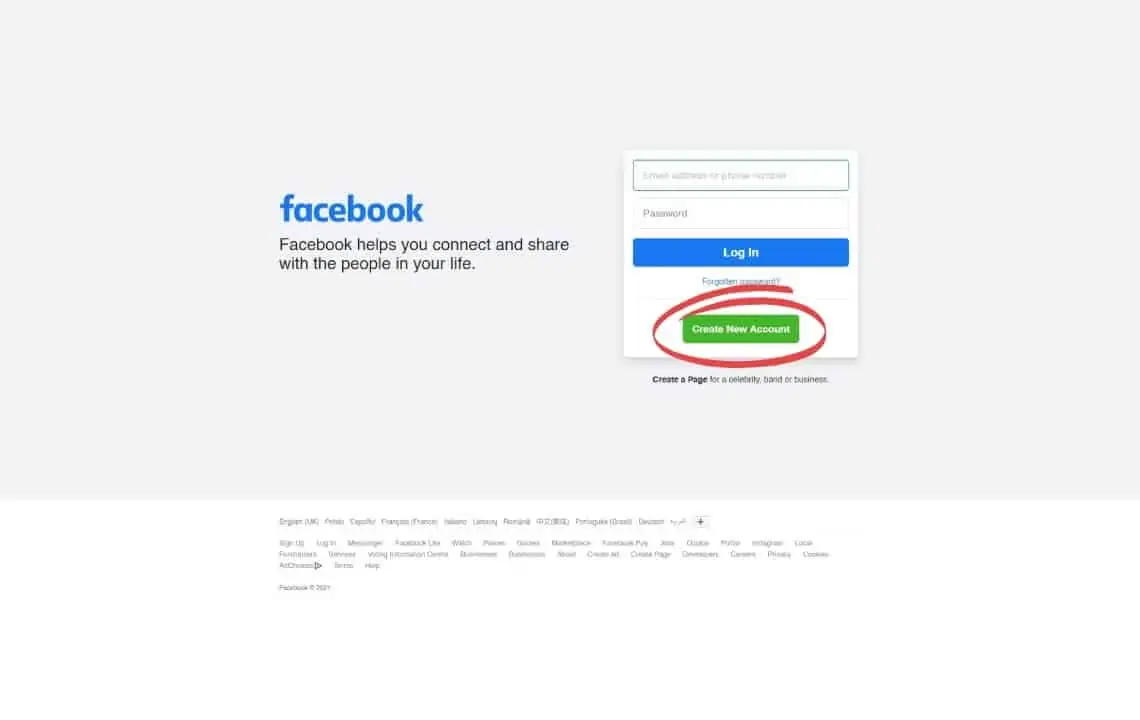 If you already have a Facebook account, you will need to log in. Once you're into either your brand new or existing account, click pages on the left-hand side of the page. You may have to click see more to find the right button.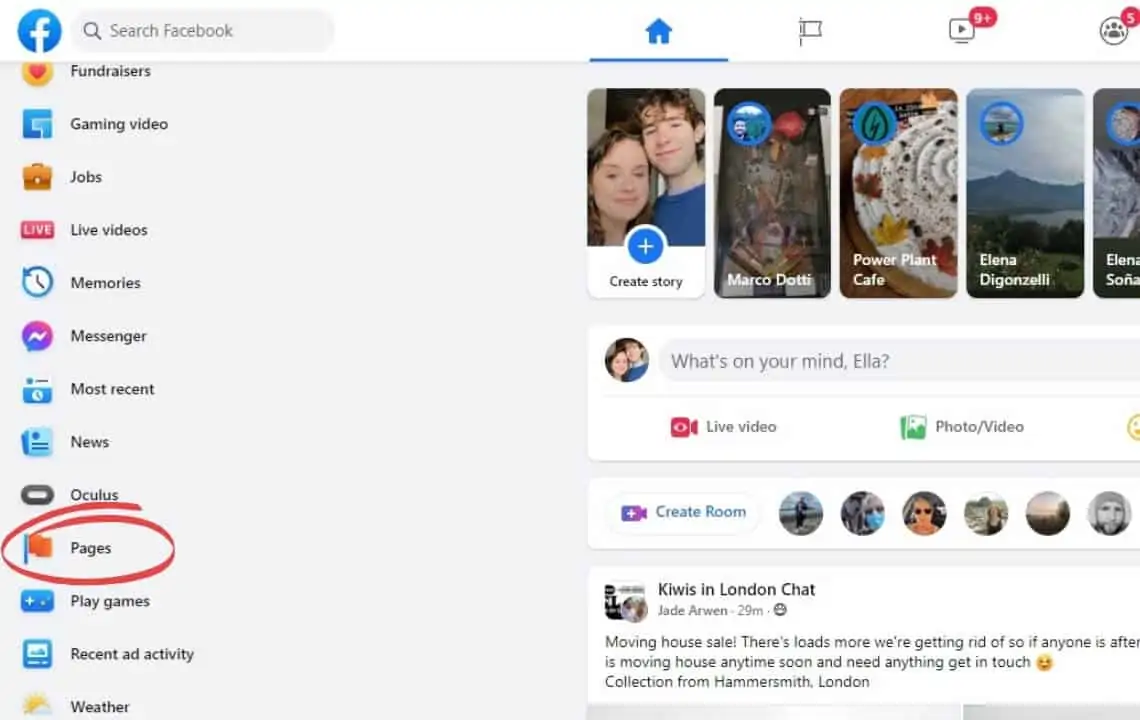 From there, click on create a page. This button will take you through to Facebook's page creator tool. Here you can enter the name of your page, and choose up to three categories. Type in a brief description describing what product and/or service you are offering – this will need to be under 255 characters. As you enter information, you'll be able to see a preview of your page on the right-hand side.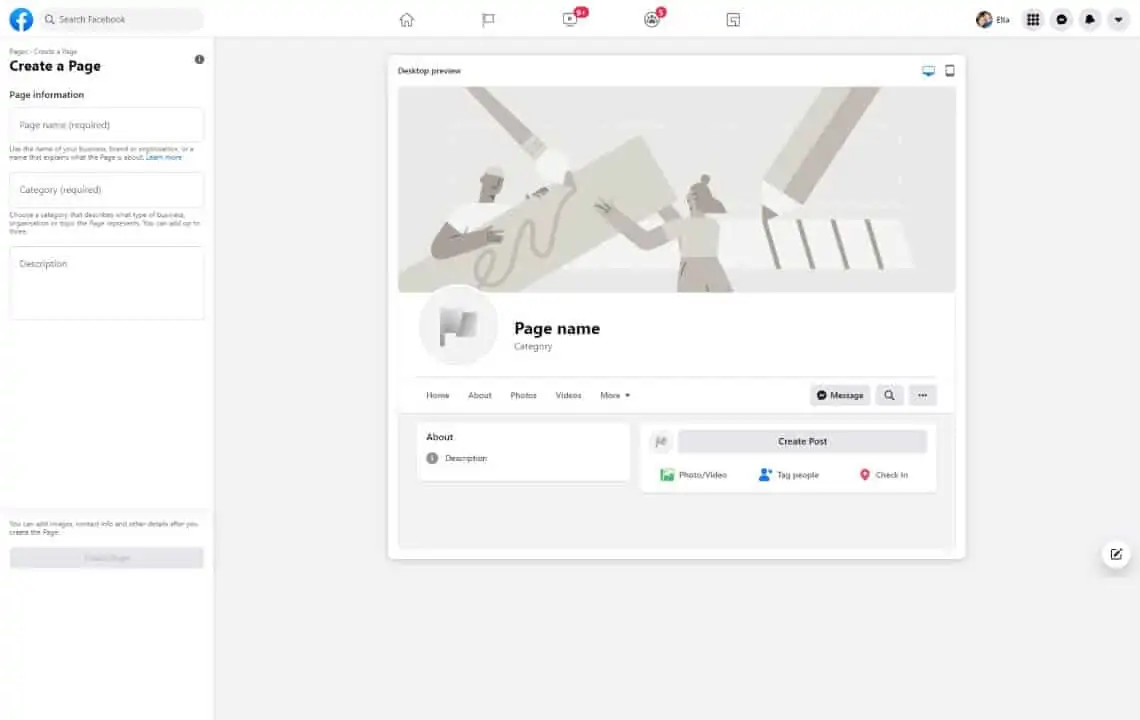 Adding imagery
After clicking create page, you will receive two more prompts allowing you to add imagery. We recommend uploading your profile image at 170 x 170 px, and your cover image at 1640 x 856 px. Ideally, your profile image will be your logo. If you have a presence on other platforms, we recommend using the same profile image across your other social media accounts. This means your followers will be able to find you easily, and you'll be instantly recognisable regardless of the platform. For your cover photo, we suggest choosing an image that represents your brand or the category that you choose. For example, if you run a restaurant or a cafe you might want to choose a photo of your most famous dish or a coffee that features beautiful latte art. If you're a dog walker, you might like to use a photo of yourself and your pet. You can always update your images later if you change your mind. When you're ready, click save.
Choose your handle and call-to-action
After creating your page, you'll be able to manage all other settings within your page. First things first, you can choose a handle – this is often referred to as a username. A handle will help your audience find you on Facebook, and also tag you in posts. You'll want to choose something simple that relates to your business. For example, if you're a dog walker and the title of your page is Katy's Dog Walking Services, you might want to choose something like @katysdogwalking. It's also important to note your choice of username will impact the URL for your page. For example, @katysdogwalking would result in a page URL like https://www.facebook.com/katysdogwalking. As a result, you're going to want to keep your handle concise and relevant.
After choosing your handle, you're going to want to add a call-to-action (CTA). On your page, you'll also see a large blue button that says + add action button. This is essentially the action you want your visitors to take when they visit your page. Facebook offers over 10 different options, from Shop Now to Contact Us. Some even allow you to input your website which can obviously drive traffic to your site.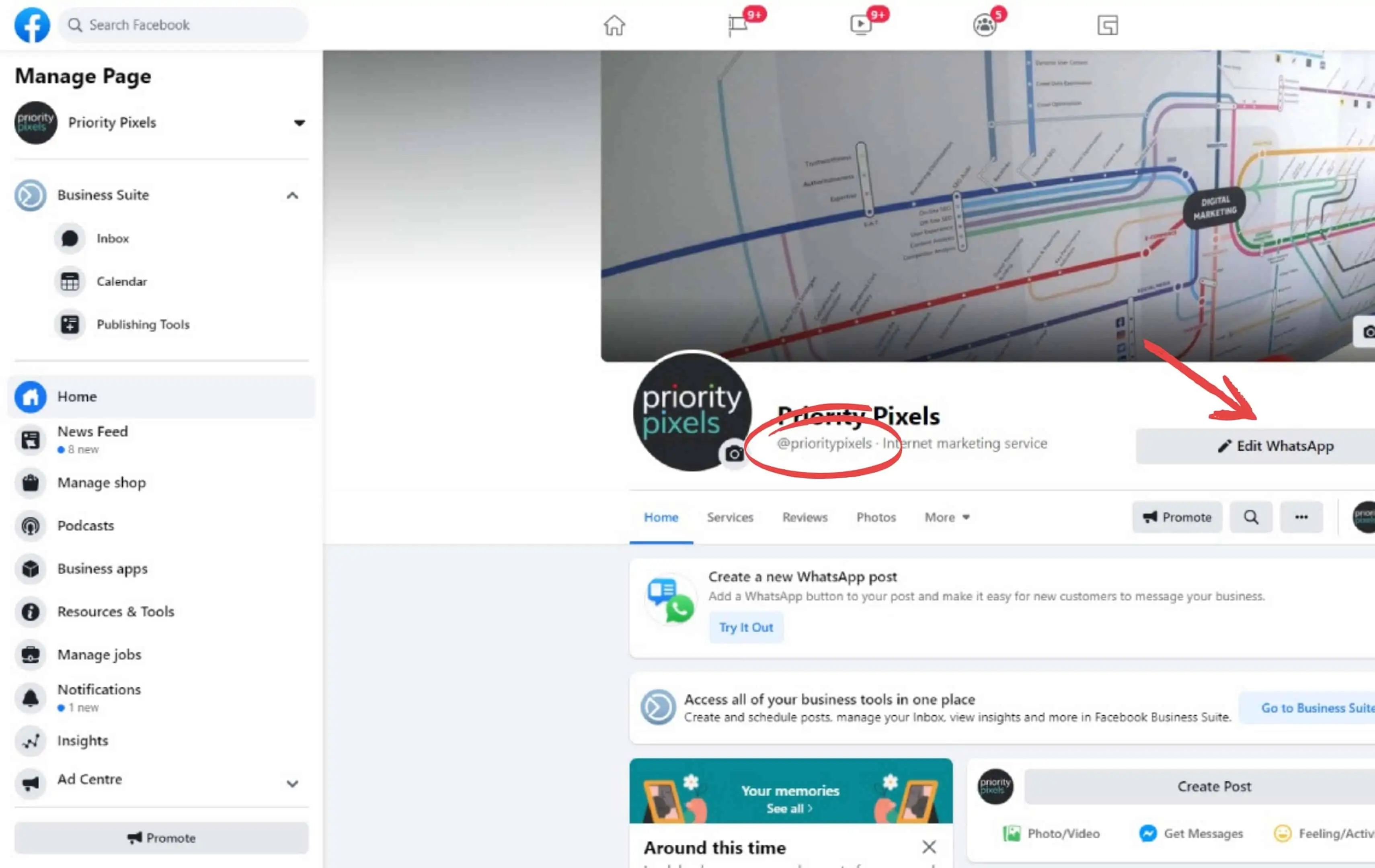 Editing your page info
After you've set a handle and chosen a CTA, click more then about to edit more information on your page. In the top right you'll see a button that says edit page info. There are many fields here you're going to want to fill in.
Location – If you have a physical address, input it here so visitors can find you. This is especially important if you have a brick and mortar address like a café or retail store.
Opening hours – Brick and mortar businesses will need to input their store hours so shoppers can easily access information regarding when you're open. Make sure it's accurate! There's nothing more frustrating than driving all the way to a café or store only to find it's shut on Sundays.
Price range – This field helps to specify the price range of your products and/or services which can help your page find its way to your target audience. If you run a five-star luxury hotel for example, you'll want your page to find its way onto the Facebook feeds of people who are after this kind of holiday. There is little point in listing your hotel as cheap if the only visitors you end up with are young people looking for campsites.
Contact information – Here you can input your website, phone number and email so your target audience will be able to contact you outside of social media. This field will also help to drive traffic to your website.
More info – The brief description you added earlier will be listed under about. Under more info, you will not be limited by the restrictive character limit and can add more information such as your mission statement.
Understanding your page settings
In the left-hand navigation of your page, you'll find a button labelled settings. Clicking there will see the left-hand menu change to a series of more detailed categories, and the right-hand interface will list a lot more options. These settings will allow you to customise your page a little more, including how other accounts interact with you.
General > Others tagging this page – Checking this will allow other accounts to post about your page and tag you.
General > Similar page suggestions – Checking this will allow Facebook to recommend your page to new followers based on their personal activity.
Messaging > Show a greeting – Turning this on will allow you to customise a message that is automatically sent to your followers when they open Messenger to contact you.
Templates and tabs – This setting allows you to rearrange your menu on your page and customise the information offered to visitors.
Notifications – This setting allows you to customise when and how you receive notifications for your page. For example, you might like to turn off the setting that tells you when you've got a new like but receive a notification when someone comments on your post. Set a frequency that suits the needs of you and your social media marketing schedule.
Page roles – There may be other people within your business or organisation who need to access and post to your page, such as a social media marketing manager or a technician answering support queries. In the page roles setting, you'll be able to give people access or revoke it if someone has resigned.
What should I post on my Facebook business page?
Once your Facebook business page is set up, you can start posting. To be successful on social media, you need to post consistent, relevant content. Your Facebook page is not a static webpage – it needs to be updated regularly. Social media is a fantastic way to touch base with your target audience, foster a community and grow your brand.
When posting, be sure to use a variety of different media. This includes gifs, video and imagery. Depending on the product and/or service you offer, you might also like to encourage and sharing customer content.
The most successful social media accounts create a bespoke customer-centric plan, that focuses on the kind of content a target audience is most likely to engage with. Put yourself in the shoes of your target audience and ask yourself, what kind of content do you think they want to see? What links would they click?
Pinning a post
If you post something particularly exciting and/or useful to your followers, you might like to pin it to the top of your page. You can do this by clicking the small grey dots in the top-right corner of your post and clicking pin to top. This feature can also be used for announcements, anniversaries and other major events that are of particular importance to your brand.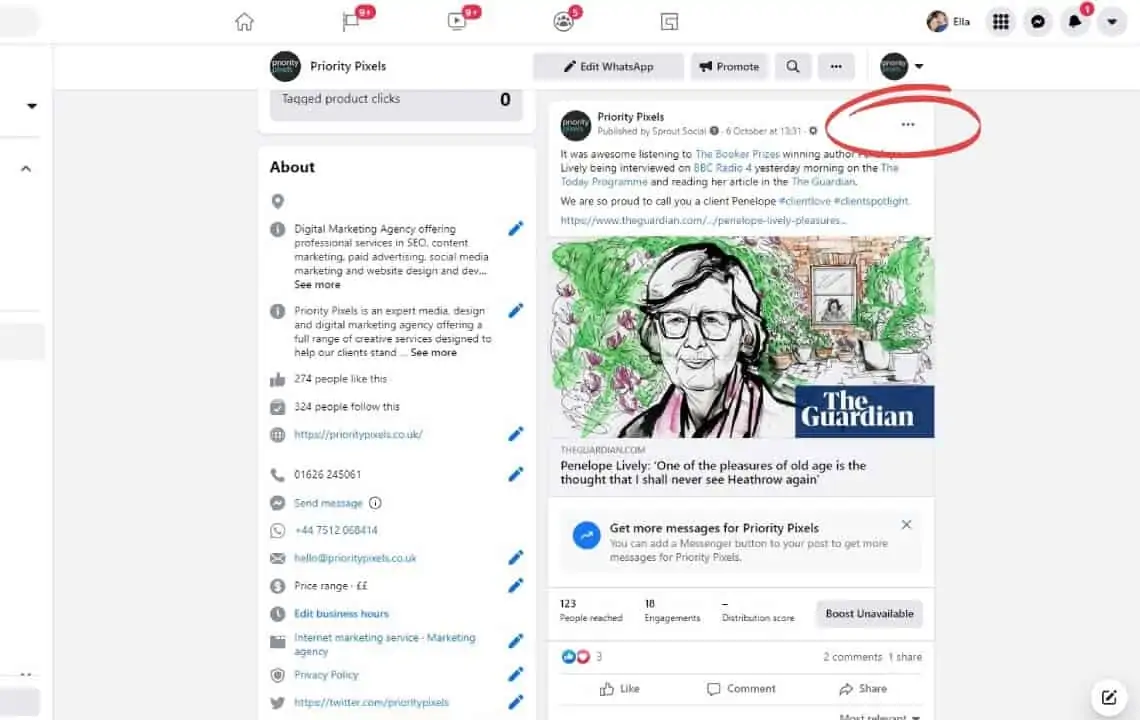 Growing your Facebook business page with the invitation feature
Once you have enough content on your page and you are regularly posting, you can start inviting people to like it. There are a few ways you can go about this.
Inviting your friends and family – Invite your loved ones to build some initial activity.
Invite supporters within your network – If your post has done well and got a few likes, you can click and have a look at who has liked the post. Next to each like, there'll be a button that says invite. Clicking invite will send an automatic invitation to that person to follow your page. They may decline but there's no harm in asking.
Measuring your success
Over time managing your Facebook page will become easier. You'll be able to evaluate the success of your content and work out what your followers are engaging with.
In the left-hand menu, you should be able to see a button that says insights. This magical wee button allows you to analyse the success of both your Facebook page and each post. This means you can monitor how people are engaging with your page and content.
Overview – This tab shows a weekly snapshot of your metrics, including your page likes, how far your posts have reached and the overall engagement of your page.
Followers – This tab will give you information about your followers, and how your page has grown over time.
Likes – This tab will show you your overall growth. You'll also be able to pinpoint the exact day you lost followers. This means you can quite literally see the content that is driving your followers away. If you're using paid advertising, you'll also be able to see a helpful breakdown of your paid advertising vs any organic growth.
Reach – Your reach is essentially how many people are seeing your content each day. If you notice spikes over a specific time period, you'll be able to cross-check what you've posted on that day.
Visits – This tab indicates where on Facebook your hits are coming from.
There are also other tabs to take note of such as posts, events and stories. These tabs can show the specific activity around those types of content.
Social media marketing at Priority Pixels
If your business or organisation isn't on social media these days, you are definitely missing out. Social media has given brands the ability to connect with their target audience on a whole new level, and foster communities that reach the furthest ends of the earth. Facebook is no longer a "nice to have" part of your digital marketing strategy – it's absolutely crucial in increasing the visibility of your brand, building visual consistency and growing your business.
If you're feeling overwhelmed by social media marketing, you could always have a chat with the team at Priority Pixels. We've been building bespoke social media marketing strategies for businesses and organisations across the South West and abroad since 2016. Our team of web experts, social media connoisseurs and content creators live and breathe digital – and we're always happy to help.
Let's chat social. If you've got any questions regarding online marketing strategies, or you'd just like a yarn, then contact us today.