How to manage social media in a crisis
---
---
Reading Time: 11 minutes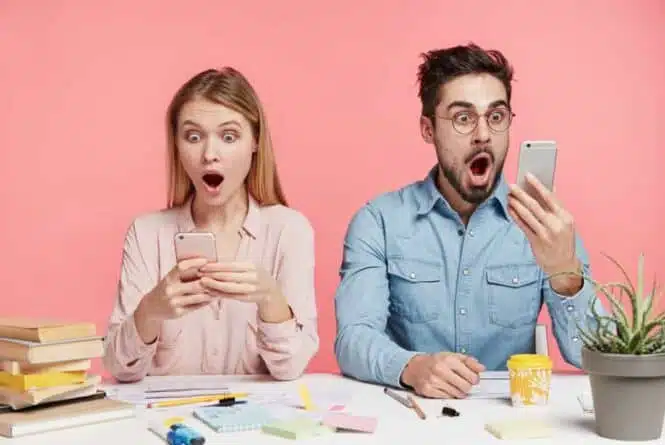 Social media is an extremely useful tool that helps businesses reach and engage with their audiences. It is a fast and ever-changing landscape, on average there are 9,135 tweets sent every second! While social media can help you interact with your customers, it can also place you in the firing line for criticism. Due to the instant nature of social media, a crisis can appear from nowhere. As a business, you need to be prepared and know how to manage a social media crisis professionally.
Using social media to solidify the ethics and values held by your brand can create positive conversations. More consumers are looking to only buy from ethical, sustainable brands that champion for diversity and better quality of life. By sharing your beliefs with your audience, you can grow your audience. But if you share something that doesn't sit right or alienates a large group of people, you need to be prepared for a backlash.
As social media continues to become intrinsically linked with our everyday lives, more people are turning to the platforms to share their opinions. Creating an account is easy to do and allows users to share their grievances to a large number of people. The ease and the anonymity of posting online allows people to say things they may not say in person.
In the current age of technology, most businesses have at least one social media account used to promote their products or services. If you don't know how to manage your social media, you may not have the capability to guide your brand through a social media crisis.
In this blog post, we will share with you the signs of a potential crisis and how to manage your social media without damaging your brand too much.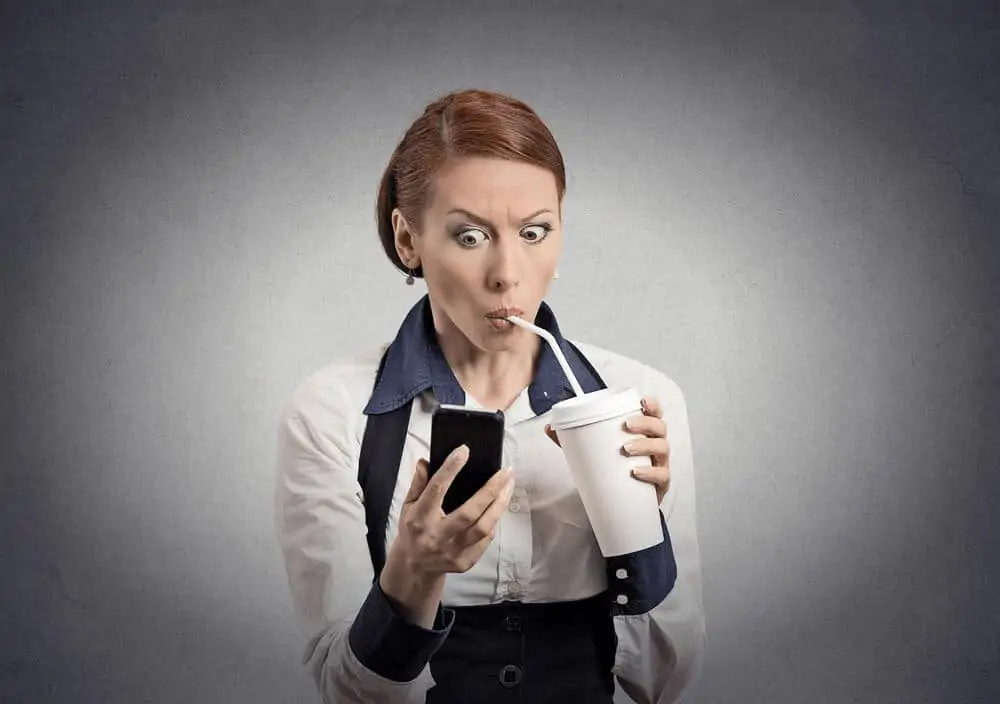 What Constitutes a Social Media Crisis?
Knowing what a social media crisis is will help you prepare for one. Getting a few negative tweets from disgruntled customers is natural. Not everyone on the internet is going to like what you have to say, and you cannot please everyone.
A social media crisis is a decisive change from the normal negative feedback you receive. Usually, it is the same criticisms publicly shared by a large volume of people. There are multiple reasons why a social media crisis surrounding your business might arise, such as:
An insensitive or ill-timed post is published.
An employee shares something that they should not.
Customers share bad experiences which go viral.
Your accounts get hacked.
One or more of these circumstances can have an instant and long-lasting effect on all aspects of your business.
Insensitive or ill-timed posts
Most businesses schedule their social media content ahead of time. While this makes things easier, you need to keep an eye on social movements and trends that appear. A post that you had created and planned out might seem fun and harmless one month, but something could happen to make it suddenly seem insensitive.
One of the most famous social media crises a company has faced in recent years was an advert from Pepsi. In the advert, model Kendall Jenner is shown leaving a photoshoot and joining a protest. At the end of the ad, Jenner opens a can of Pepsi and hands it over to a police officer.
The ad was released after protests across America in response to the Black Lives Matter movement. It was criticized for trivialising the movement, saying that protestors wouldn't clash with the police as much if they shared a can of Pepsi.
Receiving an onslaught of backlash from the public, the most notable response to this ad was from the Daughter of Martin Luther King. The simple reply demonstrates the absurdity of the ad and how insensitive it is to those who regularly face police brutality and discrimination.
If only Daddy would have known about the power of #Pepsi. pic.twitter.com/FA6JPrY72V

— Be A King (@BerniceKing) April 5, 2017
Employee Gone Rogue
Members of your social media team will need to have access to all your accounts. Most employees will only post out content that has been pre-approved and is in line with your brand identity.
However, there have been some brands who have had employees go rogue and started posting whatever they feel. Usually, this is because of either miscommunication or a disgruntled employee venting their frustrations.
Back in 2013, high-street store HMV's twitter was taken over by a member of their marketing team. The disgruntled employee was live tweeting everything that happened in a meeting where everyone was getting fired.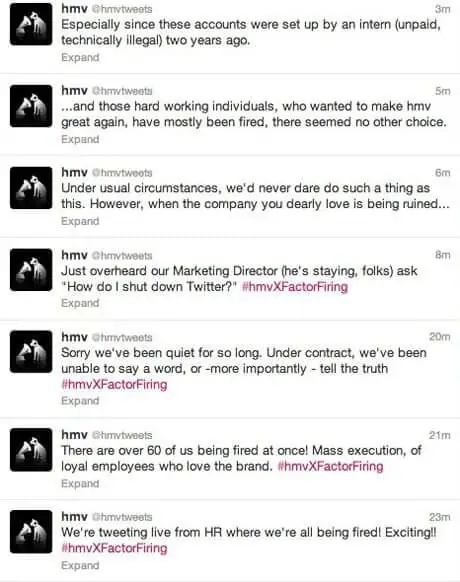 Despite these tweets eventually being deleted by the marketing director, the damage was done. Being shared to their 62,000 followers, screenshots had already been taken and began to be circulated around the internet.
In this technological age, nothing is ever deleted forever. When people mess up or share something they shouldn't, social media users will always screenshot it. The evidence of the mistakes can then continue to be circulated long after the original posts are deleted.
Bad Experience gone Viral
While negative feedback does not constitute a social media crisis, if a bad experience goes viral, it can have a damaging effect. Passengers on a United Airlines flight in 2017 filmed as security guards forcibly dragged a passenger out of his seat and off the plane. This was due to the flight being overbooked. No one volunteered to leave, despite being offered vouchers as compensation, so security was called and physically removed a passenger.
@United overbook #flight3411 and decided to force random passengers off the plane. Here's how they did it: pic.twitter.com/QfefM8X2cW

— Jayse D. Anspach (@JayseDavid) April 10, 2017
Having tweets from customers go viral showing how you deal with problems can have a material effect on your business and damage your reputation. There is no hiding from the criticism and saying that it had been taken out of context when there are multiple witnesses and video evidence.
Getting Hacked
Having your social media account hacked is more common than you may think, though it can sometimes be difficult to tell. Not all hackers gain access to your social media accounts to post from them. Business social media accounts have company emails, phone numbers and, sometimes, banking details linked to them.
Getting hacked can lead to private and confidential information getting leaked, causing a tidal wave of issues for your business. If a hacker gains access to your email account, they can usually gain access to all your accounts and reset passwords, locking you out of everything.
Anyone who gains access to your social media accounts can post whatever they want. They can post inappropriate, offensive messages that your audience will think is coming from your company.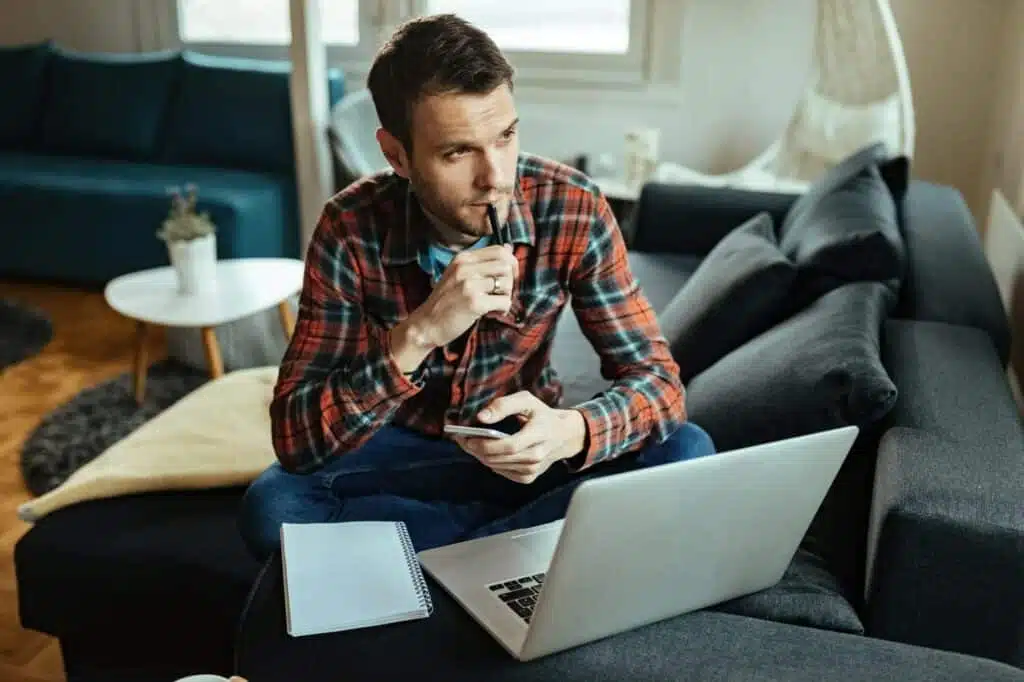 Logical Steps to Take
Social media accounts give people a platform to share their opinions, even negative ones. If you ever receive large amounts of backlash, in any capacity, you need to know how to deal with it. While no company wants to find themselves in a social media crisis, you should always know how to manage one, just in case
Contingency Plan
A contingency plan will help you minimize the damage done to your brand. It allows your employees to remain focused on how to deal with situations as they arise. Laying out step-by-step what needs to be done and by who will stop the social media crisis spreading further.
Within your contingency plan, you should include:
How you will determine what is or could be, a crisis as opposed to negative feedback.
How you will communicate internally about what needs to be done by which department.
A process to determine a pre-approved message and how it should be posted.
A link to your social media policy.
Pausing all scheduled conten.t
A crisis doesn't just affect the social media team it has an impact on all areas of your business. Everyone at your company needs to know how to deal with a social media crisis calmly and professionally. Each department needs to understand what role they must play in containing the crisis.
Getting your social media team to track what customers say about your business, you can know what constitutes normal negative feedback. By logging this negative feedback, you can see if any patterns develop. Not only will this help you improve your business, but it also helps you to spot a crisis in its early stages.
Pausing all scheduled content is also a must when managing a social media crisis. If you continue to post out content and ignore the criticisms, your customers will think that you don't care about them, only their money. Adjust and rewrite content to make it more sensitive. If it cannot be rewritten to be more sensitive, you need to think about whether that content needs to be published at all.
Keep it Professional
Communication is key for managing a social media crisis, both internally and externally. A public message needs to be in your brand's tone of voice but altered slightly to show that you are sorry for the mistake. While you need to publicly apologize, you do not want to get into arguments with your audience.
Stick to pre-approved messages and responses. Reply to the initial complaint and respond to one further reply. After you have sent two responses to the same customer, divert the conversation to email or direct message. This allows you to control the situation a bit better and stop further damage to your brand.
In response to the controversy, Pepsi pulled their ad with Kendall Jenner from circulation and released a public apology, acknowledging that they 'missed the mark' with this campaign.
— Pepsi (@pepsi) April 5, 2017
When apologising for a misguided campaign, you need to acknowledge the feelings of your audience. They want to feel understood. While you must apologise for your actions, it needs to be genuine. A lot of businesses get caught out in a social media crisis and deal with it by just telling their audience what they want to hear. You need to back up your apology with actions.
During the recent Black Lives Matter movement, companies have been criticized for showing their support for the movement. While this sounds like a good thing to do, customers often see right through it. 'Brand Activism' is when brands jump on a bandwagon but do nothing to back up their claims. As a brand, you can sometimes do more damage by joining in with the trend than if you had just stayed silent on the issue.
More and more consumers are looking to only buy from ethical, sustainable brands that champion for diversity and better quality of life. By sharing your beliefs with your audience regularly and entwine it naturally with your marketing strategy, your audience will grow.
Secure Your Accounts
If your social media crisis has arisen from a disgruntled employee or from being hacked, then you need to make all your accounts secure. Changing your passwords regularly is considered best practice, with a mixture of letters, both upper-case and lower-case, numbers and symbols.
Try to limit the number of employees who have access to social media accounts. Centralise all your login details so that you can add certain users, create individual passwords, and assign them different job roles.
When a person leaves your company, it will be easier to remove them from all of your systems if they have their own account. It also means that you don't have to change every password each time someone leaves the company or moves job roles.
Using two-factor authentication is also a good way to add an extra layer of security to your accounts. Two-factor authentication means that when you log into a social media account, you must verify your identity. Usually, this is done by entering a code sent to you via either a phone number or an email. This also limits who can have access to your accounts.
If you have been locked out of your accounts by a hacker, you may struggle to get control back of it. You should contact the social platform and try to regain control of the account, or you may have to get it shut down and create a new profile.
This, however, should be a last resort. You will lose all your followers and content and have to start from scratch.
How to Move Forward
Once you have publicly apologised for your mistake and removed any insensitive content, you need to think about how you will move forward. Just like your contingency plan, you should have processes in place to deal with the aftermath. Four areas that you should investigate are:
What was the cause of the crisis?
How can you ensure that it doesn't happen again?
How can you move forward?
How well did you handle the crisis?
Opening an enquiry into how the problematic content was allowed to be published will help you move forward. Evaluate the approval process that you have, who creates the content? How many people must sign off on it before it is allowed to be published?
Protocols should be put in place moving forward to ensure that all content is inoffensive and in line with your brand messaging. By creating a social media policy, all members of your social media team will be educated in what is appropriate and how you want to present your brand online. Evaluate how well you responded, was your audience receptive to your apology?
You should take on board all the comments you received about why it offended or upset people. Learning from your mistakes, you can make sure that another social media crisis doesn't occur. How will you move forward? What actions will you undertake that will make your business more inclusive and understanding of other cultures and walks of life?
Find out More
How you manage a social media crisis depends entirely on what type of crisis it is. Priority Pixels are a professional social media marketing agency. We have the experience and knowledge to devise engaging social media strategies and respond swiftly to any negative comments.
To find out how Priority Pixels can help you manage your social media during a crisis, get in contact with our team by calling 01626 245061 or email hello@prioritypixels.co.uk today.