Why you should hire a Social Media Marketing Agency
---
---
Reading Time: 9 minutes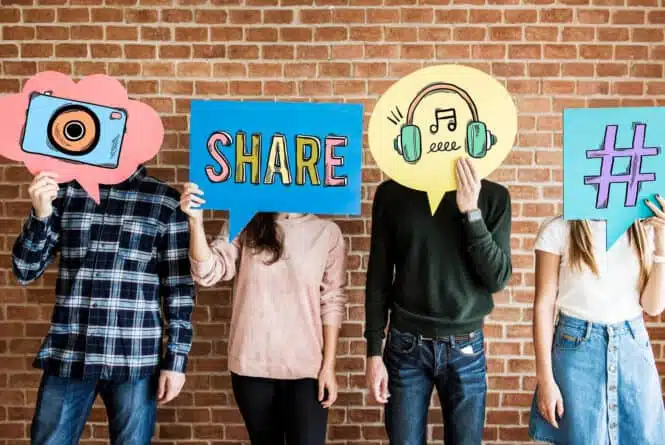 Social Media has become a phenomenon in the last decade. According to reports, the number of active social media users worldwide has increased from 0.97 billion in 2010 to 3.08 billion in 2020. There is no sign of it slowing down anytime soon either. With the exponential rise of social media accounts, we have also seen the rise of the social media marketing agency.
Professional social media agencies take the pressure of developing and maintaining a strong social media presence from a company, allowing them to focus on actually running their business.
Your social media strategy must be consistent with your overall brand identity. It must present your followers with relevant and engaging content about your business and industry. You must also be quick to respond to comments and messages to turn leads into paying customers.
When used right, social media platforms can help to increase your brand awareness, generate new leads, and increase your sales. Customers expect businesses to have at least one social media account. They help to instil a sense of confidence with customers and make your business seem more legitimate.
Most businesses understand the importance of a social media presence but don't know where to start in creating one. In order to create a strong social media strategy, you need social media planning and management software and a dedicated team. Businesses can sometimes let social media take a back seat when creating a marketing campaign. This usually happens due to a couple of reasons:
They do not have the staff to dedicate to the task
They do not have the skill or knowledge of how to create a social media strategy
They do not have access to the different tools that help create a social media strategy
While social media can help amplify your business, it has to be utilised in the right way. Curating a social media strategy is not a quick and easy 5-minute task. It takes careful thought, consideration and planning. This is where hiring a social media marketing agency to manage your accounts can help.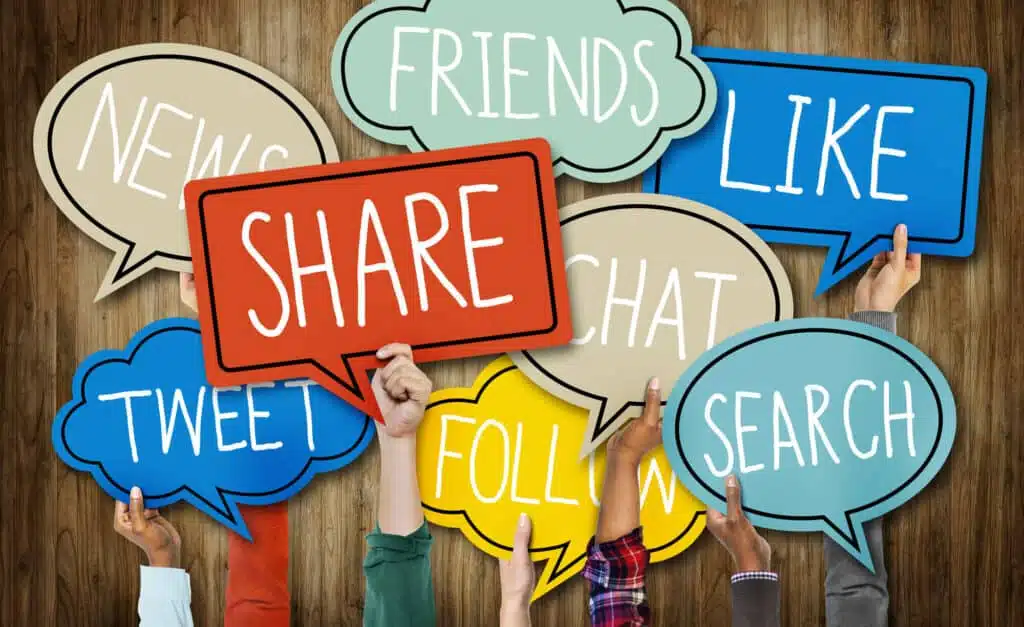 What is a Social Media Marketing Agency?
A social media marketing agency is a dedicated team of experts who are on hand to strengthen your online presence. They will get to know you and your business and work with you to devise a strategy that reflects the ethos and values your business holds.
They are a team of experts who have extensive knowledge and experience in creating an engaging social media strategy for your business. They will work with you to help curate a positive online presence, grow your business and measure your ROI.
What does Social Media Management include?
Social Media management simply means hiring an external agency to look after and manage your social media channels and online presence. They can help you achieve your business goals whilst maximising your budget and driving the right type of traffic to your website.
Social media management is more than just posting ad hoc posts on to social media as and when something happens. Some of the main areas that a social media marketing agency will cover when managing your accounts include:
Getting to know your business in-depth
Competitor research and analysis
A comprehensive social media strategy
Optimising social media accounts
Scheduling and posting on to social media
Creating informative and interesting content for your followers to engage with is key to growing your online presence. A social media marketing agency will conduct thorough research and compile a list of different social media post ideas. This will be a mixture of looking at what your competitors are posting onto their social media channels, posting about your products or services, and sharing interesting facts about your company and even your industry in general.
Another aspect that is included in managing your social media is tracking and reporting. For you to see how well your campaigns are performing you need to track what your audience engages with the most and what aspects of your content could be tweaked or changed.
Monthly reports will be created by the agency to show how your social channels have grown, what content has been performing the best and what traffic has been driven to your website from your social media channels.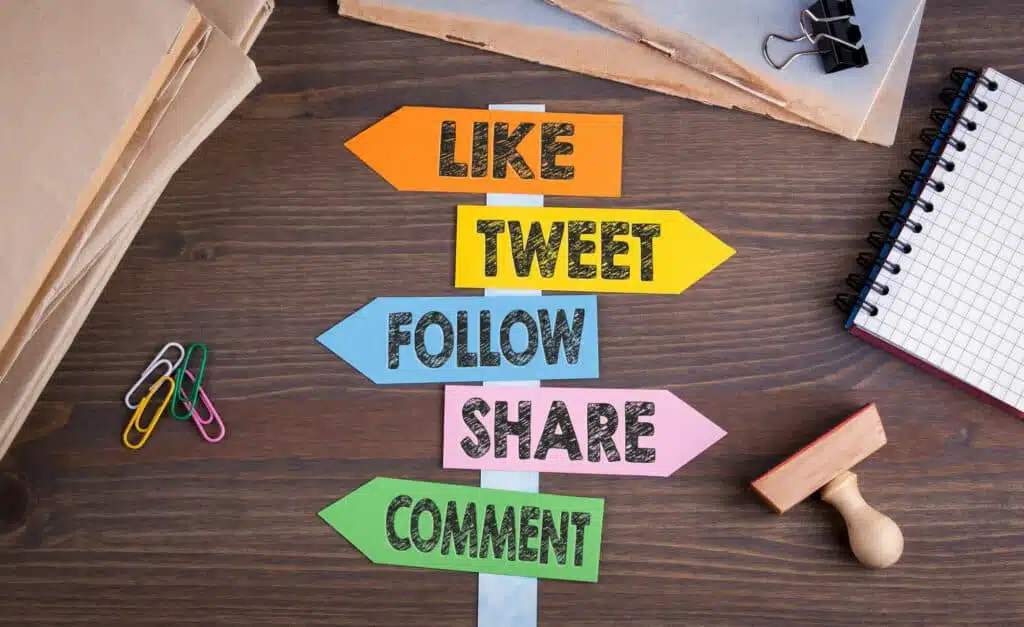 Benefits of Hiring a Social Media Marketing Agency
Hiring a social media marketing agency to manage your online presence offers your business a range of benefits. Not only will it free up your time, but you will gain access to industry knowledge and a team of highly skilled professionals.
Dedicated Team
One of the main benefits of hiring a social media marketing agency is that you will have access to a dedicated team of experts. The team will have knowledge of the different algorithms that social media platforms operate on and how to take advantage of them to ensure that your content has high levels of engagement.
Social media algorithms act as a set of rules and guidelines that your posts must abide by. There are constant changes and updates made to these algorithms, so keeping on top of them is key to making sure your content is seen by the right audience.
A social media marketing agency will have the ability to monitor and track any changes to the algorithms and make sure your content is still matching all of the criteria. Agencies will also have access to a range of specialist technology that helps to monitor and report on how your social media presence is impacting your business.
These reports will help you figure out what content is generating the most engagements for your business and what isn't working so well and may need tweaking. A social media marketing agency will be able to set up tracking software, such as Google Analytics, to see what traffic your social media efforts are generating.
When done in-house within companies, social media is not usually an employee's main job. By hiring a dedicated social media marketing agency, your employees' time will be freed up to focus on the important aspects of running your business. It is the job of a social media marketing agency to optimise your social media channels and make sure that they are helping to increase your SEO value.
A dedicated team will also have different tips and tricks on how to create engaging content. They will keep on top of trends and come up with ideas of how you could take advantage of popular hashtags or trends. When jumping on hashtags and trends it is important to make sure that the content you are creating for it is still relevant to your business and relevant to the trend. Adding a popular hashtag that is not relevant to the rest of the post will mean that it will just get lost amongst all of the other posts that are using that hashtag. While it may increase your impressions, your engagement levels may drop as the content is not relevant to the people who are searching that hashtag.
All Areas of Social Media
Another benefit of hiring a social media marketing agency is they will be able to help with all areas of social media. Including everything from setting up your accounts to running paid social media ads.
The first step of social media marketing is making sure that all your profiles are set up properly and fully optimised. If you are a new business, an agency will even be able to set up your accounts for you. Filling out your social media profiles to include all relevant information about your business, such as contact details and the products or services you offer, can have a positive effect on your SEO score.
Social media advertising is also a big part of social media management. Running paid ads alongside organic content can help to increase your reach and engagement levels. Social media ads can be tailored to specific groups of people based on the information they have put into their social profiles. Ads can be set to be seen by people who express an interest in similar products that you sell or are stated to be within your target audience, whether that be age range or gender.
Social Media is more than just posting an image with a few lines of text. You have to make sure that the content is engaging with eye-catching images. A social media marketing agency will have members within their team who are specialists in graphic design and copywriting. Reports show that tweets which include an image receive 18% more click-throughs, 89% more likes, and 150% more retweets than tweets that are just text.
While images are important to have with your social media posts, photographs may not always be possible to obtain, or right for the post. Sometimes a graphic may be better suited. A graphic designer working within a social media marketing agency will be able to design creative and eye-catching graphics to advertise your products and services.
All social media platforms have optimal image sizes. Instagram, for example, has the iconic square images. If you try to upload an image that falls outside of the optimal size range, then the social platforms will automatically crop them to the right size. This can result in your images becoming low quality and loosing aspects of the image. A graphic designer will be able to create or crop all of your images to the correct sizes.
Outside Perspective
The job of a social media marketing agency is to post interesting, engaging, and informative posts on behalf of your business. The agency will not be experts in your industry so will take the time to get to know your business, the values and ethos you hold and the products and services that you offer.
Curating content that educates your customers while still making it interesting to read can be tricky. It requires a fine balance between giving your clients the technical information that they need to know about your business but writing in it a way that is accessible and easy for them to understand and consume.
Your clients may also not be experts or have much knowledge in your industry either. Bombarding them with technical or industry jargon in social media posts may put potential clients off becoming paying customers.
Getting a perspective from someone outside of your business, and even outside of your industry, can help make your business more accessible. A social media marketing agency can take the technical jargon relevant to your industry and write it in layman's terms. This will open your business up to a wider audience and increase your engagement levels.
Hiring a creative agency will also bring fresh and innovative ideas for your campaigns. Thinking outside the box and coming up with original and creative ideas will help you stand out from your competitors and encourage your audience to engage with your content.
If you already have a social media presence established but your engagement levels are dropping, an external agency can perform an audit of your social media set up and highlight the areas that are working well and any that need to be tweaked and improved upon. Having an audit done will also allow a social media marketing agency to gain a better understanding of the tone of voice you have created for your business and the online presence that you have established.
Find Out More
Social marketing media agencies are a team of dedicated professionals on hand to curate enticing, engaging and educational content for your social media. They can help with all aspects of social media. From initially setting up your accounts and creating a comprehensive social strategy, to creating paid advertising campaigns and creating engaging and creative content for your audience.
Here at Priority Pixels, we have an expert team of social media marketers who understand the different algorithms and how to use them to your advantage. They can create engaging social media campaigns that reach your ideal target audience and drive the right type of traffic to your business.