50 Best Web Design Agency Websites of 2022
---
---
Reading Time: 1 minute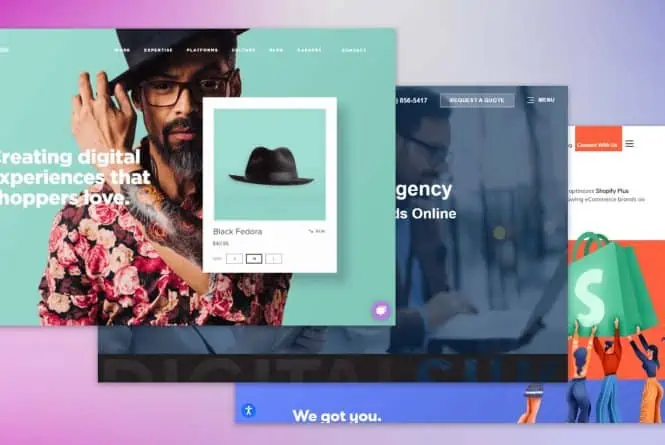 FAQs
What should I include on a web design agency website?
When it comes to designing a website for a web design agency, you're essentially building a digital portfolio. To draw in potential clients, your website needs to be innovative and engaging – show them what you can do!
The design should be aesthetically as minimal as possible. Clear and concise copy explaining your services is an absolute must. Only the best examples of your work should be presented as case studies including beautiful, crisp imagery.
Headshots of your team can also portray a sense of community and make your brand come across as more personable.
Remember, web design should be creative – have fun with it.
What copy should be included on a web design agency website?
The copy on your web design agency website should be concise and consistent. Avoid unnecessary jargon when explaining your services, and make sure you include a brief 'about us' including a thorough background on the team and the history of the company.
Why do I need a web design agency?
While web design may seem simple enough, the reality is designing, developing and going live is a lot more complicated than it seems. You could opt for a simple drag and drop website, but by employing the assistance of a professional digital marketing agency
Who is the best web design agency?
Priority Pixels have been designing and developing beautiful websites and digital marketing strategies for the South West's businesses and organisations since 2016. We are a small but close-knit team of experienced creatives, web developers, social media strategists, and designers who time and time again have proven to be the strongest little team in the game.