6 Massive Web Design Trends to Look Out For In 2023
---
---
Reading Time: 5 minutes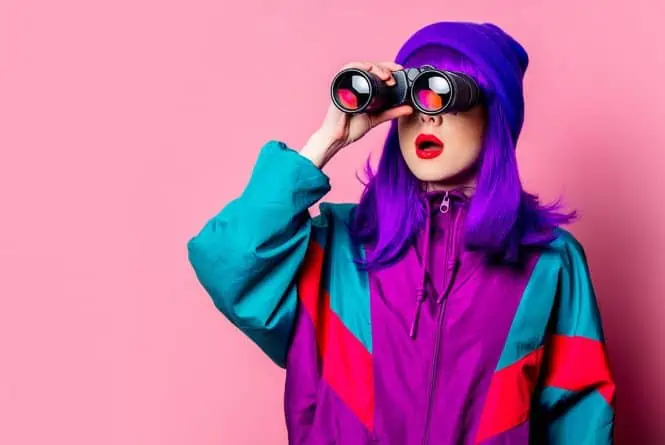 The next era of web design has arrived! This past year has laid the foundations for some of the biggest web design trends we've seen in the industry to date.
As a leading digital marketing agency here in the South West, the team at Priority Pixels like to keep on top of all the emerging web design trends – doing so allows us to continue building modern, visually immersive websites for our clients.
It's also fascinating to watch. We've been designing websites since 2016 and it's amazing to think how far the world of digital marketing, and the world in general, has changed in just a few years. One minute, you're sitting in the office listening to the latest hit from The Chainsmokers on the radio and then all of a sudden it's 2022 – The Chainsmokers are nothing more than a fever dream, Kim has left Kayne and all the digital marketing sector can talk about is the influence of AI.
How time flies! Without further ado, here are the top ten innovations and digital trends we think will shape web design in 2023.
Animated product reveals
When it comes to subtle micro-interactions, animations have always been popular with designers, developers and end users alike. When utilised correctly, animations can be used to transform standard web page elements into dazzling, visually immersive displays.
Like most web interactions that occur unexpectedly, animations can create a feeling of discovery for the user. The trend also kills multiple birds with one stone – users can quickly review a product without going to another page, which promotes speed browsing. It can give consumers a sneak peek into the product's potential uses.
Basically, animations provide a simple yet effective user experience by displaying multiple images, illustrations and graphics while also keeping the page clear of any unnecessary content. That's why in 2023, we reckon animations are going to be bigger and better than ever.
Immersive e-commerce stores & virtual reality
In 2022, large and small businesses alike upgraded their websites to feature integrated scrolling experiences. As VR tech continues to grow in popularity, the team at Priority Pixels are predicting fully immersive websites complete with 3D worlds. This could easily extend to e-commerce stores and as a result, 2023 could get the rise of the very first online shopping experiences using virtual reality.
Immersive e-commerce stores require a lot of work to pull off and may be best used for one-off campaigns at first. Although virtual reality tends to be more aesthetically imaginative than realistic, these escapist environments could prove popular with internet users looking to immerse themselves in another world.
View this post on Instagram
Maximalism
Minimalism has been trending for a while so it's about time web developers and graphic designers alike rebelled against it. In 2022, we witnessed the resurgence of 90s and 80-style web interfaces so, in 2023, we're predicting a total maximalist takeover.
Maximalism will see the end of white space and the implementation of edge-to-edge design where nearly every element on the site is customised in some way. Think animated backgrounds and foregrounds, large font, hover and click effects, flashing images and pops of colour all combined within a single web page. It's enough to make any minimalist shiver.
Maximalist websites aren't just disobedient – they're expressive, inventive and utterly bizarre. With a focus on experience above ease of navigation to encourage exploration and discovery, maximalist design is set to raise the bar for entertainment and digital engagement.
View this post on Instagram
Parallax scrolling
The parallax effect is a technique that gives the illusion of depth and realism on a site by designing elements in the foreground to move more quickly than the elements in the background. Although it has been a common web design aesthetic for a while, we reckon its set to get even more popular in 2023.
Retro and vintage design
Nostalgia has been a huge theme in the last year, both online and in the real world. That's why in 2023, we predict retro and vintage web design to make an even bigger comeback as Generation Z look back at history and expresses their collective longing for better, more innocent times.
This resurgence could go any way really including the obvious web design trends from the 90s such as pixelated desktop icons or vivid menu colour blocks. It may also integrate actual vintage relics from the 1990s. Both of these approaches rely on sense memory, whether it be manually sorting through stacked examples or navigating a dated but familiar interface.
The digitisation of old-school scrapbooking could also become a trend. Think doodles, handwritten font and typography, sticker graphics and designs that resemble cut-and-paste collages. These seemingly handmade elements recreate the experience of flipping through a zine or high school diary and ultimately instil a sense of imperfection and intimacy.
View this post on Instagram
Bolder typography
One of the largest advantages of modern digital design is its capacity to combine multimedia, so text, images, video, animation and other interactive elements can coexist within the same composition or webpage. In 2023 however, we're predicting the foregoing of this trend altogether in favour of bold, textual layouts that utilise typography and colour.
The result is a trend that ties directly in with the resurgence of nostalgic, retro design. It's a style reminiscent of vintage print magazines, which may be related to the fact that many publications are switching to digital distribution to avoid rising printing costs as well as the impact on the environment.
Staying on top of web design trends with Priority Pixels
Ultimately, the biggest influences on web design next year are set to be driven by the limits of digital technology. What qualifies as a website is being pushed by trends such as maximalism and immersive worlds steeped in virtual reality. Essentially, the internet is becoming grounded in the tactile memories of the past through the use of scrapbooking elements, retro navigation and the bold typographic design of what we thought was a bygone era.
We love to see it. The web design team here at Priority Pixels make it their business to keep up to date with all the industry trends. Doing so means we're always able to design and develop the very best websites for our clients and keep ahead of the tech curve.
Who know's what'll happen next year – maybe The Chainsmokers will make a comeback? Only time will tell.
To find out more about our web design services, get in touch in touch with our team today at 01626 245061 or send us an email at hello@prioritypixels.co.uk.