Top 10 Tips For Running An Effective Google Ads Campaign in 2022
---
---
Reading Time: 8 minutes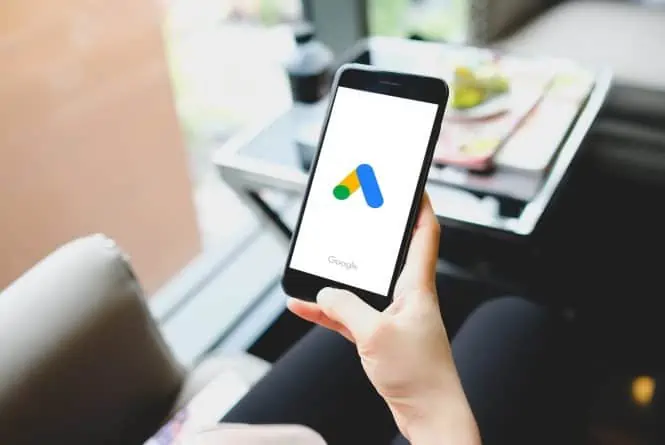 At Priority Pixels, our clients always want to know the secret to an effective Google Ads campaign. The truth is, there is no magic button or secret method. All you need is a well-designed and constantly monitored campaign to meet your goals and drive the right kind of traffic – and a professional team of PPC experts to get you there of course.
Setting your campaign up properly is crucial, but managing and maintaining its performance is a completely different matter. If you're looking to create a hard-working strategy, here are the top 10 tips for managing a Google Ads Campaign courtesy of the talented PPC strategy team here at Priority Pixels.
Have a clear goal
What would you like to achieve from your Ads campaign? Are you looking to boost leads and conversions, or drive the right kind of traffic to your site?
When it comes to your Ads Campaign, your goal should be the first element you consider when outlining your strategy. Many clients who come to us have tried previously to tackle an Ads campaign and experienced poor results as a result of not having a clear campaign goal. When onboarding a new client, we'll always be very clear about your goals in every area of your digital marketing strategy – your Ads campaign is no different.
The goal of your campaign will impact everything from copy and graphic design to ad placement and tracking. Whether you're looking to increase conversions on a specific product or drive more traffic to your website, it is crucial to have a particular and clear goal in mind. Once you have a clear and specific plan for your campaign, it will make it easier to analyse campaign data for the purpose of improving your campaign and ensuring you're getting the most from your budget.
Keep your target audience in mind
It is vital to know whom you're targeting within your campaign. This is because no campaign will be effective if your intended demographic doesn't see it. As a result, when you're writing your ads, it's important to think about your target audience and how they might shop.
If you're looking to target a demographic familiar to your business, you should already have a wealth of customer data at your disposal. Put yourself in the shoes of your typical customer and think about what might grab their attention when they are on another website or scrolling through search engine results.
Track and tweak your campaign
Once your campaign is up and running, there will still be work to do. Google Ads allows users to make changes throughout the campaign, meaning you'll be able to ensure you get the most out of your PPC budget through tracking and tweaking. Whether you're running a campaign for the first time, entering a new market or simply want to ensure that you're running the most robust Google Ads strategy possible, it's important to make sure you're tracking your ads throughout the campaign and making any necessary changes.
Make use of negative keywords
Negative keywords can help to filter your ad from searches for specific terms. For example, if you were selling houses in the United Kingdom but not in London, you might use London as a negative search term. This means when customers are searching for homes for sale in London, your ad will not come up.
By using negative keywords, you can create a highly targeted campaign reaching customers who care about your product – meaning you'll get a better return on your investment.
Do your research
When deciding whether or not to implement an Ads campaign, it's important to do your due diligence and make sure your product and/or service isn't in violation of Google's policies. In the medical industry for example, using Google Ads to promote your products or business can be tricky as the rules around medical advertising vary regionally. For example, you can use Google Ads to advertise over-the-counter medication in the United Kingdom, but only after applying for certification from Google. Whilst there are specific stipulations around online pharmacies, these businesses can use a Google Ads campaign – just in a heavily regulated fashion.
It isn't just pharmaceutical products which Google heavily regulates. Google Ads doesn't allow users to create campaigns for herbal or dietary products, unlicensed products or licensed products for off-label use. Other regulated sectors include cosmetic treatments and dentistry, as well as items such as hunting equipment and guns.
Ads are also expected to be clear and professional in appearance meaning that any ads that go against or violate Google's rules, including ads that don't meet the platform's visual standards can result in a flagged domain. This can prevent you from creating and running any new campaigns in the future.
It also comes down to your website. If you run a hunting shop and are advertising hunting jackets for example, your account could be banned if you are also selling guns from the same domain – even if you aren't using Google Ads to advertise your range of guns. That's why it's important to do your research into Google Ads before you start throwing cash at a campaign.
Other prohibited content includes…
Counterfeit goods that "mimic the brand features of the product in an attempt to pass themselves off as a genuine product"
Dangerous products and services, including recreational drugs, psychoactive substances, equipment that can be used to facilitate drug use, weapons and explosive materials such as fireworks
Products and services that Google considers dishonest such as hacking software or services designed to "artificially inflate" and otherwise skew website traffic
Content that is inappropriate such as the promotion of bullying, racial discrimination, cruelty to animals and hate group paraphernalia
Ads, products and services that utilise profane language and swear words
For more information about Google Ads policies, you can have a look at this support page which outlines what's prohibited.
Target your ads
If you do nothing else on our list, at least make sure you're targeting your audience effectively! Like, seriously. Trust us when we say, your target audience isn't everyone – unless you're Amazon or Google of course.
Targeting ads is probably the most crucial aspect of your Google Ads campaign. You should have a clear idea of the demographic that you want to target. For example, say you sell luxury watches, but your business only ships to the UK – if you're using ad spend to market £10,000 watches to eighteen-year-old gamers in New Zealand, you'll never see any ROI from your spend.
The Ads suite has loads of demographic information and markers you can use to find the correct audience for your ad. Targeting can be overwhelming for first-timers, but professional PPC executives will understand how to get the best out of demographic information when setting up your campaigns.
Optimise your campaign for other devices
It's important to note that when bidding for your ad, you can determine who will see it based on the device they're using – we strongly recommend targeting mobile users.
With most internet surfers using their smartphones to surf the web, optimising your campaign for multiple devices is becoming increasingly important. From graphic design to the copy, you should ensure that your Google Ads campaign is striking, compelling and visually immersive even on a tiny iPhone screen.
Test, test and test again
Nothing is worse than letting an ad go live and seeing a spelling mistake in your company name. So before you send your ad off into the world, ensure that you test, test and test again. You need to ensure that all your hyperlinks work (and point to the correct page), that your keywords are right, that the text is readable on desktop and mobile and of course, that your targeting information is accurate.
If you're setting up Display, Search or Video marketing, you will have the option to add an Experiment alongside your ad. This feature will share the budget and traffic of your original campaign as well as allow you to see how you should make changes to your ad. Google's Experiment feature is an excellent way of testing on the go and ensuring your ad reaches peak performance.
Make use of conversion tracking
Once you've set up your Ads campaign, the fun doesn't stop there! Want to find out if your Ad spend has been worth it? Within Google Ads, you'll find a free conversion tracking tool, which allows you to see what happens after a customer interacts with your ads. You can also determine what is defined as a 'conversion' based on the goals of your campaign. A conversion is simply something you deem as a meaningful action taken by the customer once they've clicked on your ad, so it can be anything from a sale or a newsletter sign-up to phone calls and leads.
Conversion tracking will allow you to see where your ad can improve. For example, if you're generating clicks but lacking conversions, you might want to take a look at your website and implement other digital marketing strategies to find out what could be stopping potential customers from making that final conversion.
Utilise remarketing
Let's say you sell eco-air fresheners. A customer browsing your website might take a look at a few products before deciding they could buy them elsewhere. However, before they can make it onto a competitor's website, they've been distracted by the news, dinner, the dog, their wife and finally, they go to bed having completely forgotten they were after an eco-air freshener in the first place.
In the morning, they might check their phone on the way to work – and on the train company's website, in the sidebar, is an ad for your eco air freshener. They click on it, buy it and now they're late for work– but hey, at least they got their air freshener and your remarketing campaign worked.
Essentially, remarketing is a powerful way of getting your product in front of the people who need to see it. By using remarketing, you can put your ad in front of customers based on their recent online behaviour.
Managing your Google Ads Campaign with Priority Pixels
Google Ads can seem like a complicated minefield, and that's because, to the untrained eye, it is! But, by following these top ten tips, you can level up your Ads campaigns – or better still, sit back and get the professionals to do it for you.
The PPC team at Priority Pixels has a wealth of experience creating dynamic GoogleAds campaigns with data-driven results. Check out our case studies, or get in touch with a member of our team today.