The Best CRM Software for 2022
---
---
Reading Time: 1 minute
In this day and age, it's never been more critical for large and small businesses alike to stay ahead of the tech curve. From live chat plug-ins to call tracking, there's a platform for just about everything these days – but for many, CRM software, otherwise known as customer relationship management software, really takes the cake when it comes to modern convenience. As a leading digital marketing agency, the team at Priority Pixels boast a ton of combined expertise when it comes to CRM. So we've done the hard yards and put together a list of the very best CRM software platforms of 2022.
Does my business need CRM software?
Long story short, if you sell a product, provide any kind of service or deal directly with customers in any way, shape or form, your business will probably benefit from CRM software. Essentially, if something appears at all in the interaction lifecycle of your customers, they'll be an adjacent CRM function. CRM software platforms offer a number of tips and tricks that can build brand awareness and generate leads as well as manage a client's purchase or order, offer support and otherwise nurture a long-term relationship.
CRM platforms also offer a centralised, innovative interface where all of your information and data is collected, stored and easily accessed. As a result, it can give you a full picture of any customer's journey with your business and ensures nothing slips through the cracks.
The benefits of CRM software
Convinced yet? Using a CRM platform has a number of benefits for large and small businesses alike. At the end of the day however, the most important component of CRM is having a complete picture of your clients, their buying habits and their communications with your business. It's this kind of data that can make or break a business, and is essential in building and managing a positive relationship with the people at the very core of your business.
A CRM platform can also help foster cohesion and boost productivity in your own workforce. With everyone working on the same platform, your team can easily gain access to everything they require to do a great job and stay up to speed.
So what are the best CRM software platforms of 2022?
The Best CRM Software Platforms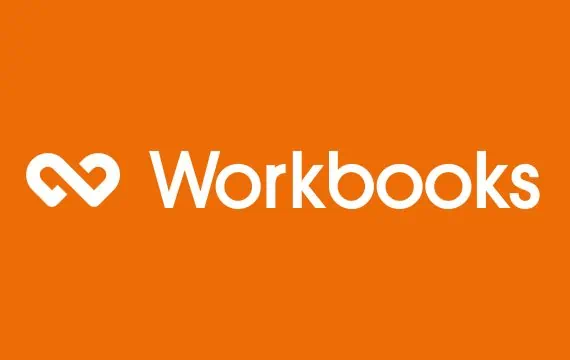 10

.

Workbooks

Workbooks unites your business operations under one single, easily-access umbrella. It gives you and your employees a full 360 degree view of your customers. Built with the user experience in mind, Workbooks helps to build lasting, profitable relationships.
9

.

Pipedrive

Pipedrive is the first CRM platform designed by salespeople, for salespeople. It's a fully integrated sales platform built for the sole purpose of nurturing growth and growing revenue. Instead of focusing on the sale itself, Pipedrive helps businesses focus on the actions that get them there.
8

.

Insightly

Insightly's CRM platform aims to deliver a world class experience and foster long lasting customer relationships. Built to nurture business growth and integrate easily with your existing website, Insightly gives businesses everything they need to create a full picture of their customers – from hello to delivery "and beyond".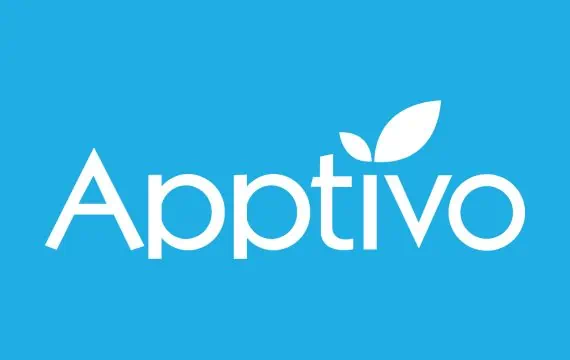 7

.

Apptivo CRM

Apptivo CRM automatically embeds forms within your website and generates leads when potential customers provide their contact information. Fully integratable with various other software platforms and apps such as Office 365 and Slack, Apptivo CRM also offers an all-in-one mobile app – so you can access the software from wherever you are.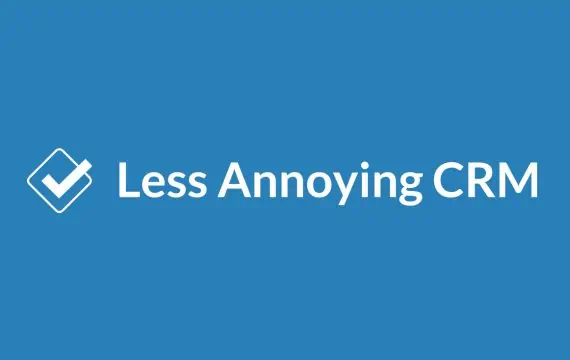 6

.

Less Annoying CRM

As the name suggests, Less Annoying CRM is simple yet efficient CRM platform that aims to smoothen and optimise a customer's journey. It's the cost-effective, accessible approach to customer relationship management.
5

.

Zoho CRM

Zoho CRM is the "gold standard" for customer relationship software. Their CRM platform aims to connect businesses with their customers – wherever they are. Fully automated and packed full of innovative features, the Zoho CRM platform gives businesses access to real-time reports and insights for the purpose of empowering them to implement data-driven, customer-centric strategies.
4

.

Salesforce CRM

Another popular and well-known CRM software platform is SalesForce. Their platform, Customer 360, aims to provide valuable insights into every aspect of a customer's journey – from lead to loyalty. With customers expecting more these days, SalesForce aims to better support businesses and their employees with plenty of innovative apps and features.
3

.

Freshworks

Freshworks makes it easy for businesses to exceed the expectations of both their clients and their employees. The platform can be fully customised to the needs of your needs with over 1000 custom apps available.
2

.

Zendesk

Built specifically to boost sales and improve customer interactions and relationships, Zendesk makes it easier than ever to organise and prioritise leads. The platform is fully automated, and essentially eliminates the hassle of time-consuming admin work by unifying your workspaces and existing platforms into one easily accessed interface.
1

.

HubSpot CRM

Perhaps one of the best known CRM software platforms, HubSpot offers a fully integrated interface with full visibility into your sales activity. Offering a number of innovation features and solutions the platform aims to arm businesses with the tools they require to easily generate leads and transform them into conversions.
CRM Integrations at Priority Pixels
If you sell a product, provide any kind of service or deal directly with customers in any way, shape or form, your business will benefit from customer relationship management software. CRM software is the tool for managing the journey of your clients and is a critical component of building long-lasting, profitable relationships with prospective and existing customers.
If you think your business could benefit from CRM software, why not get in touch with the team at Priority Pixels? We've been integrating our bespoke websites with innovative CRM software since 2016 – and we're always happy to help.
FAQs
What is a CRM?
As the name suggests, customer relationship management, more commonly known as CRM, is the process in which a business manages its interactions with its customers and clients. To do so, businesses and organisations quite often use data analysis to identify trends and patterns for the purpose of implementing data-driven, customer-centric strategies.
What is the best CRM software to choose?
The best CRM software platform for you will come down to the unique needs of your business and what exactly you require. Before choosing a CRM software, be sure to write down your business goals. You should also take into account the size and unique niche of your company. You could pick the best, most revered CRM platform in the world but at the end of the day, if it doesn't meet your requirements, what's the point?
When it comes to CRM, there is no one-size-fits-all approach. To choose the best platform for your business, start by writing down the challenges you are currently facing and what you ultimately would like to achieve with your CRM system. Your business requirements and the issues you are dealing with should dictate what CRM tool you require.
Important features you can look for include:
Lead management – As the name suggests, lead management is an important tool for managing any leads, from generation to conversion.
Contact management – A tool used for collected, organising and otherwise managing contact information for your potential and existing clients.
Campaign management – Campaign management is useful for creating and implementing bespoke campaigns as well as measuring their effectiveness and success.
Email tracking – An important tool that allows for full visibility over email campaign clicks and opens.
Dashboards & Reporting – A fully integrated dashboard is important for receiving real-time reports and information on market trends and customer behaviour.
What is the most popular CRM?
There are a number of popular CRM tools being utilised today by large and small businesses alike. Some of the most popular CRM companies in the world right now include HubSpot, SalesForce, Freshsales, Pipedrive and Zoho.
How do I pick a CRM?
Finding a CRM platform is easy. However, choosing the right one for your business is a whole other kettle of fish. It's important to do your due diligence and make sure you choose the right platform for you and your organisation.
To choose the best CRM software, be sure to…
Understand the concept of CRM and why you need it
Know your business requirements like the back of your hand
Research the different types of CRM thoroughly
Go over each feature with a fine-tooth comb
Consider the costs
Look for reviews and read about previous customer's experience
Complete a free trial before signing up to a contract