Social Media Photography: How Does a Photographer Curate The Perfect Feed?
---
---
Reading Time: 5 minutes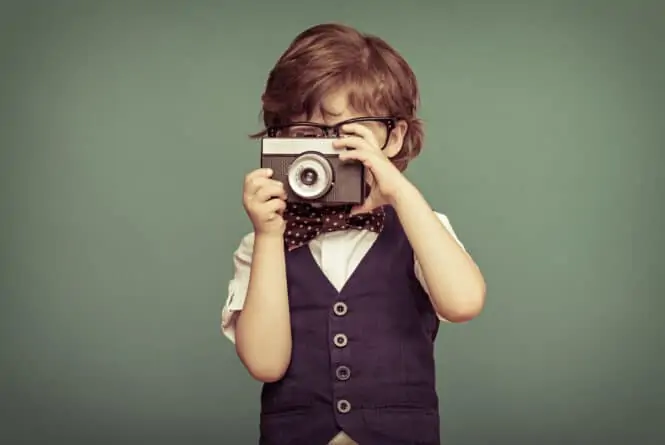 Happy World Photography Day 2021! Today is an annual celebration of photography that is commemorated all over the world. From Ansel Adams, Robert Capa and Dorothea Lange to Steve McCurry and Cindy Sherman, photography is a timeless art form that has been documenting the good, the bad and the ugly in our society since its invention back in the mid 19th century. These days social media photography is taking off – but how do you get started?
If you're new to social media and hoping to curate a following online then this one's for you. From candid moments shot on analogue film to fashion photography, we've all spent hours scrolling through social media liking, commenting and sharing images from both amateur and professional photographers. Social media gives photographers the opportunity to curate inspiring feeds and dreamy collections of images for the purpose of promoting their portfolio.
If you're not signed up to any social media accounts, then you're definitely missing out. While some photographers simply want to showcase their work, others are using their platforms to actively advertise their services.
So how do you advertise your photography on social media? Growing a social media following may seem daunting. The trick is nailing down your target audience and then curating your content to draw them in – you can't have one without the other.
Let's get clicking! You may be new to social media, or maybe your following isn't gaining the traction you're aiming for. Either way, start by asking yourself these three questions.
Who are you as a photographer?
Are you a documentary photographer? Do you wander the streets film camera in hand searching for Henri Cartier-Bresson's decisive moment? Or do you feel more at home in a studio with artificial lighting?
Think about your favourite photographer. It could be a single person or even group of artists who inspired you to pick up your camera in the first place. What era was that photographer or group taking photos? What attracted you to that particular style?
Knowing who your inspirations are will help you hone your own style. By building on your own identity as an artist you'll be able to curate a body of work that is uniquely yours. Social media is also a fantastic way to show growth, so don't think just because you're a beginner you can't post your images yet. Building a feed you're proud of has to start somewhere.
Knowing who you are is also important for professional photographers who've been shooting for decades. Why not go back to your roots and evaluate? How far have you come? Has your style changed much? Have advancements in photographic technology influenced the way you work?
There are even entire hashtags dedicated to reminiscing. #ThrowbackThursday anyone?
Is my feed visually consistent?
Let's be honest. We've all come across a beautiful image on Instagram, clicked through to the photographer's profile and then immediately bounced. When it comes to curating a social media feed, visual consistency can take months to build – and mere seconds to destroy.
These days most people have notoriously short attention spans. In a moment we decide whether someone is worth following or not. To encourage users to stick around it's important that your feed is visually consistent. Before you post an image, make sure the photography is similar in colour and tone to your previous posts. This is especially important on Instagram where users will often decide to follow you based on your 'grid'.
For example, if you've been posting landscapes and scenic photos of mountains, then it makes no sense to suddenly publish an image of your brunch. Think of your photographs as your brand. I'm sure your eggs benedict was delicious but does the image fit into your brand? Will it look good on your feed? Is it consistent with what you've been posting?
If you're still confused, then think about a few of your favourite brands. If Apple decided tomorrow to change their logo to a banana, would they still be Apple? The truth is branding matters and audiences are fickle. A lack of consistency can deter potential new followers as well as alienate old ones.
Are you dumping your images, or curating your feed to perfection?
Maybe you've just come back from a shoot, or maybe you've just picked up your latest roll of film from the lab. Either way, you've got a ton of images you want to share.
Now is the time to be picky. As tempting as it is to just post them all with a load of hashtags, do your followers really need to see all fifty photos of the same scene? This conundrum may be redundant for the analogue photographers among us with only 20 or so images to choose from, but the message stays the same. It's important to pick and choose your very best images. Strategise and plan the order in which they'll be published and then post accordingly.
It's also important to space out your posts so your followers get at least a wee break. Of course, if you really want to post them all then you could consider creating an Instagram carousel. That's better than posting 20 or so single images – it looks spammy, okay?
If you're losing followers, there's a chance you're either not being visually consistent or posting too often. Ignore the annoying accounts that follow you, don't engage with your account and then immediately unfollow you (it's 2021 babe, grow your audience organically like the rest of us). Your concern should focus on your real followers. You know, your target audience who actually follow, like and comment on your posts. If they're defecting, then evaluate your feed. If you think you may be posting too much, then slow down a little. Too much can overwhelm your audience and drive them away.
World Photography Day 2021 at Priority Pixels
If you're new to social media then don't fret. As a photographer, you've already got one aspect of your social strategy covered – the content! Images and videos are by far the most engaging and visually appealing content you can produce in terms of search engine optimisation. That's why social media photography is only increasing in popularity. The trick is working out who your target audience who in terms of demographic, what you hope to achieve with your social media and then curating your feed accordingly.
Of course, if you need help with your social media you could always get in touch with the team at Priority Pixels. We've been curating feeds and building social media followings since 2016, and we like to think we're somewhat experts on the matter.
If you have any questions about the work we do, then get in touch.