10 Reasons to use WordPress
---
---
Reading Time: 5 minutes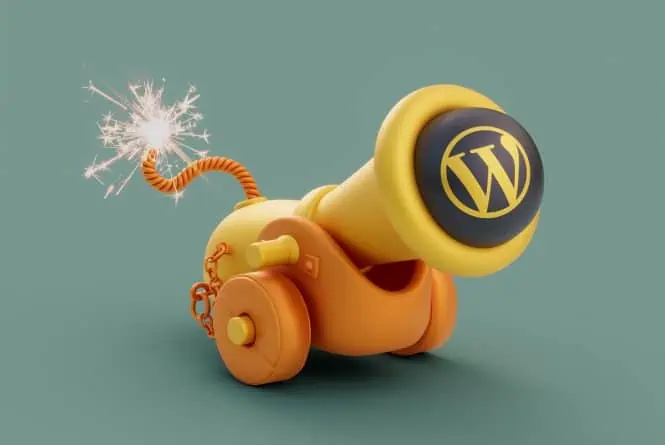 If you are looking for reasons to use WordPress you've come to the right place. Easily one of the most popular, not to mention well-known content management systems available on today's market, WordPress has grown over the last two decades from a humble blogging platform to a web design giant popular with businesses, individuals and digital marketing agencies alike.
So what is it exactly that makes WordPress so popular? Here are 10 reasons to use WordPress for your own website.
Open-source
Imagine a community of passionate developers, designers and enthusiasts collaborating like a symphony orchestra to create something wonderful. That's the magic of open source, and WordPress embodies this ethos perfectly. In essence, open source means that the software's underlying code is freely available for anyone to view, modify and contribute to.
The open source philosophy empowers a global community to come together and contribute their expertise. With WordPress, this means that improvements, security patches, and innovative features don't just trickle down from a single corporation; they spring forth from a collective desire to make the platform better for everyone.
The beauty of open source lies in its inherent freedom. Developers can mould WordPress to fit specific needs like a bespoke suit. Whether it's tweaking a theme to perfection or crafting custom plugins, the possibilities are limited only by one's imagination. This empowers businesses, individuals and organisations to create websites that truly resonate with their unique visions.
Scalable
As WordPress is open source, it can be modified at a whim. This means your WordPress can grow and evolve with your business and is entirely scalable. Imagine your website as a thriving garden. As your ambitions grow, so does the need for more space, more resources, and more capabilities. This is where scalability steps in. In the realm of web development, scalability refers to a website's ability to handle increasing amounts of traffic, content and functionality without sacrificing performance or user experience.
Adaptable
One of the most significant features of WordPress is its adaptability. You have full control over a WordPress web design, with a diverse range of themes and plug-ins you can utilise to customise your page design and layout.
Themes – Pre-built layouts you can use to change the basic template design of your website. This includes any colours and font.
Plug-ins – Additional features you can add to your website to improve its functionality. Popular plug-ins include contact forms and social media integrations.
As a result of its adaptability, WordPress is miles ahead of its competitors. You can transform even the most basic website design into a thriving site which drives traffic. From food blogs, photography portfolios and community forums to websites advertising digital marketing services and local bakeries, there's a plugin and theme for just about every venture.
Regular updates
More than two decades after its launch, WordPress is still regularly updated. From major security updates to smaller patches, the platform also has a huge base of users including developers who create new plug-ins. This means your site will never be out of date.
Security
Another advantage of using WordPress website design to build your site is security. The team behind WordPress have a dedicated security department which regularly updates the platform to ensure it's as secure as possible.
In addition, the developers behind the platform's plug-ins often contribute to security by creating a diverse variety of plugins you can install. There are lots of different kinds of plug-ins – some might assist your website in resisting cyberattacks, removing malware and blocking spam. Others back up your site and can provide two-factor authentication.
Blogging
WordPress began in 2003 as a blogging platform, so it should come as little surprise that two decades later WordPress remains one of the most popular sites for amateur and professional bloggers alike. It's undoubtedly one of the simplest and quickest methods for creating and publishing blog content. With a WordPress website, you can easily upload your content, edit it and monitor any comments or engagement. There are also plugins made specifically for blogging, such as Yoast SEO.
Content creation is a hugely important part of the internet. Even if you're selling a product or service, creating and publishing relevant, authoritative content can draw people to your site as well as boost your search engine rankings. To do so, you'll want to create and optimise content your target audience wants to look at – for example, if you run a bakery, you might like to run a cooking blog in conjunction with your e-commerce store.
Easy to maintain
Even without web development experience or coding expertise, WordPress is incredibly simple to maintain and manage. Simply make sure you keep WordPress updated and regularly backed up. It's also important to update any plugins and themes when they're available and regularly test for broken links and other functionality issues. Lastly, make sure you keep track of your comment section and remove any spam links.
Fortunately, WordPress make it incredibly easy to keep on top of your updates – most of the time, you simply click a button. You'll also be notified of any new updates as well as any issues or problems that require resolution.
WordPress community
Without its enormous, amazing and welcoming community of developers and users, WordPress would not be the platform that it is today. As WordPress is entirely open source, anyone can contribute to the project – and you don't necessarily need to be a developer to get involved.
Having such a large community also means there is a lot of information available online – and it's all free and accessible. As a result, if you ever have a question about WordPress or run into trouble, there'll be someone out there who's most likely encountered the same bug and has a solution.
WordPress is a hugely popular content management system, so if you're feeling overwhelmed, chances are there's someone out there who can help or even a digital marketing agency specialising in WordPress website design services to get you through.
Easy to learn
It's relatively simple to start learning WordPress. Anyone can install and play with the software, meaning you can familiarise yourself with the backend and learn where the buttons and settings are in just a few hours.
There is also plenty of learning material available, both online and offline. A quick search online and you'll find a number of blog posts, books, forums tutorial videos and webinars that can help you learn the ins and outs of the platform. Taking an online course is a great option if you don't know where to start.
WordPress website design at Priority Pixels
There's a strong probability that you've heard of WordPress if you've ever worked with websites. One of the most well-known and widely-used content management systems on the market today, WordPress has evolved over the past 20 years from a modest blogging platform to a web design behemoth beloved by companies, individuals and digital marketing firms alike.
With a number of benefits, including a large online community, heightened security and easy accessibility, it's no wonder WordPress is the leading content management system in the world.