Raising Awareness for World Mental Health Day
---
---
Reading Time: 3 minutes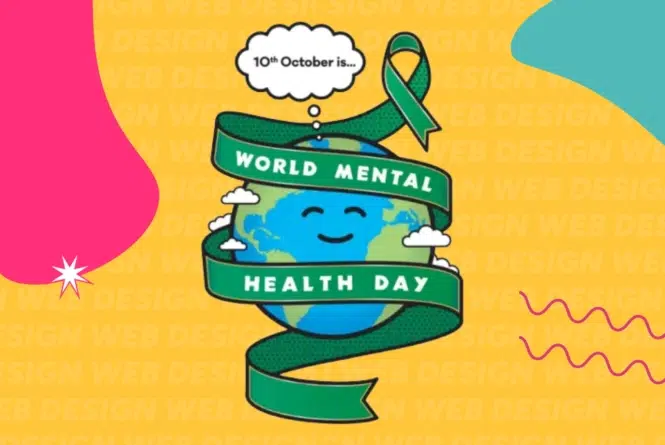 October 10th is World Mental Health Day. The theme for 2023, set by the World Foundation of Mental Health, is 'Mental health is a universal human right.'
World Mental Health Day is an important day for all of us. It's about raising awareness of mental health and pushing for positive change. It's also an opportunity to discuss mental health, how we need to take care of our mind, and how essential it is to get support if we are struggling. In the modern day, more of us are aware of the huge impact negative mental health has on either our own lives or our loved ones. Awareness is the starting point for people to access the help and support they need. Talking about mental health also reduces stigma, encouraging those struggling to reach out for help without feeling shame.
Here at Priority Pixels, we take mental health and well-being seriously. We advocate for spreading awareness of mental health and taking away the stigma. As a society, we have come a long way in our attitude towards mental health problems, but we still have a long way to go.
So, what can we do to help support World Mental Health Day? We can hold a Tea & Talk, joining with friends, families, or colleagues to raise awareness for the Mental Health Foundation. We can talk about mental health to people, whether that's sharing our own experiences of struggles or asking people how they are doing. Talking honestly about mental health can encourage people to open up about their own difficulties and access help if they need to. Here at Priority Pixels, we are using our platforms – blog and social media – to raise awareness about World Mental Health Day and join in the mission to make the world more mental health aware.
Priority Pixels have worked with a variety of clients who do amazing work and help support mental health. Health Connections Mendip is an advanced directory service that is an effective model for community development and social prescribing. They offer one-to-one support and Community Connector training. We have been working with Health Connections by helping roll out the directory to several service areas including Wellbeing South Somerset, Arc Bucks PCN, and Phoenix Health PCN.
We have also worked with Memory Matters, a vital service for people suffering with dementia. It empowers people to live well and even includes the Moments Café, offering a safe environment for people to meet and socialise. Priority Pixels worked with their in-house marketing team to provide support for website, print, and social media. Our web developers also built a secure donations portal, making it easier for customers to send donations online.
Mental health problems affect individuals, families, and communities. They can have a devastating impact on sufferers and their loved ones. Even though conditions such as depression and anxiety are more well known, there are a whole range of mental health issues that people deal with. And with spiking levels of depression and anxiety across the UK, it is important to spread awareness and help those impacted. Even though certain situations can lead to these problems, such as job loss and health problems, there isn't always a cause. Some people struggle even if their life looks great from the outside. This is why it's so important to ditch the stigma and talk openly about these issues, so people get the help they need.
Here at Priority Pixels, we specialise in digital marketing and web design. We also love getting involved with worthwhile events and joining hands with communities who are doing great things. Join us this October 10th for World Mental Health Day and help spread awareness. If you would like to know more about the work we do, call our team today on 01626 245061 or send us an email at hello@prioritypixels.co.uk.