How to Protect Your Business with Compliant Cookies and GDPR
---
---
Reading Time: 4 minutes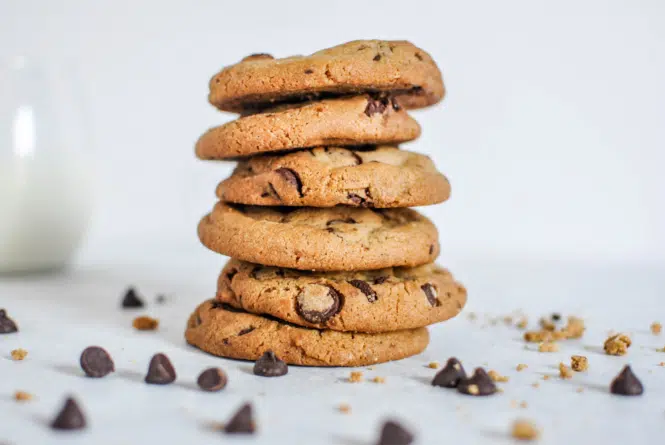 This week we are sharing our knowledge and experience with you about cookies and GDPR.
Do you have a correct cookie policy on your website? Have you implemented a trustworthy cookie banner that protects both your business and customers? And are you GDPR compliant? If you ticked yes for all of these, that's great news for your business. However, some business owners and entrepreneurs still need to implement these vital business practices.
The Information Commissioner's Office (ICO) and Competition and Markets Authority (CMA) are calling all businesses to get up to date with cookies and GDPR. ICO research highlights how 90% of people are concerned about their personal information being used without their permission, and 50% of people are unhappy about their information being used for advert suggestions. With correct cookie policies and banners in place, consumers can make informed choices about the websites they visit.
A number of our clients have recently experienced problems with non-compliant cookie plugins, resulting in their cookie banners not doing what they state. This means the website tricks consumers into giving up more personal data than they would like. This puts businesses at risk from non-compliance and reduces trust from customers.
Consumers have a right to choose what personal data about them is collected by the websites they visit. This data is collected as cookies (tiny files downloaded onto the web user's computer). The ICO will be assessing cookie banners of the most frequently used UK websites and taking action where harmful design is affecting users.
At Priority Pixels, one of our clients had a court case as their cookie banner was not set up properly. This is why it is vital for the data protection of your customers to make sure cookie policies and banners are correctly in place.
What is GDPR?
If your company handles personal data of any kind, it's essential to comply with the General Data Protection Regulation (GDPR). It is a European law that governs the way in which we use, process, and store personal data. The General Data Protection Regulation (GDPR) applies to all websites with users from the EU. UK websites also need to be GDPR compliant. Your website's use of cookies and online tracking must be compliant with GDPR. As a business owner, you need to make sure the information you handle is used fairly, lawfully, and transparently.
Data privacy regulations are always changing and evolving, so it's important to stay up to date with the requirements so your business and customers are protected. This will give you peace of mind and control over the data privacy compliance of your website. By complying with GDPR and cookies, you create a trustworthy user experience on your website. Consumers are increasingly asking for transparency with their data, so standing out amongst your competitors builds trust and drives engagement.
If you haven't done anything about your cookie policy, banner, and GDPR, you need to get that sorted. It's essential this part of your business is done properly and efficiently, to protect yourself as a business and your customers. Make sure your cookie pop-up works properly and does what it says.
What Can Businesses Do to Comply with Cookies and GDPR?
Cookiebot – Cookiebot is a plugin for WordPress websites, meaning they achieve data privacy compliance. There are several plugins for cookies on offer, but Cookiebot prevents cookies from loading until the user has ticked the boxes.
Cookie Audit – Work out what cookies your site sets and what they are used for, so you can make it clear to customers what they are agreeing to.
Transparency – Be transparent about your data processing practices, with a clear and easy to read cookie policy and privacy policy.
User Management – Make sure you have a cookie banner that does what it says it does, so consumers can manage their data easily.
Get Advice – If you are unsure about how to comply with GDPR and cookies properly, get professional advice. It's important to make sure your business complies with regulations, protecting you and your customers.
Cookies and Priority Pixels
As a company that prides itself on doing things properly, we understand the importance of staying ahead when it comes to cookies and GDPR. We want our customers to succeed, and this involves running your business properly. Your success is important to us, which is why we don't want you getting caught out.
We recommend installing a reputable cookie plugin such as Cookiebot. We also offer this for our clients as a paid service, so if you need any help please contact us. Cookiebot helps to make your use of cookies and online tracking compliant with GDPR.
If you'd like to find out more about our services, please give us a call on 01626 245061 or email us at hello@prioritypixels.co.uk. We'd love to help you keep your business up to date with cookies.