How To Promote Your Website For Free
---
---
Reading Time: 5 minutes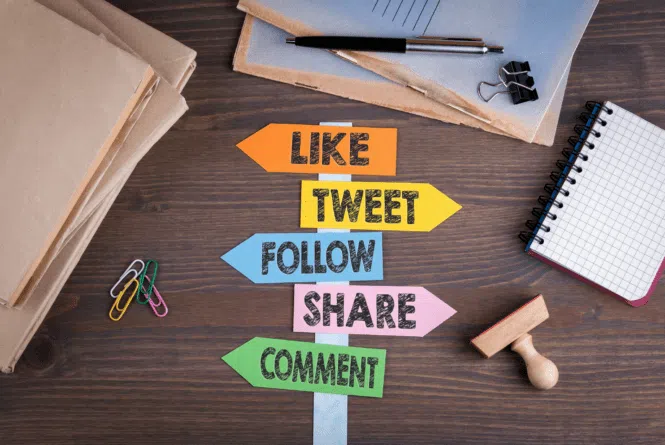 If you've just finished getting your business online, you're probably wondering how to promote your website for free. Most likely it's SEO-ready and optimised, and you're ready to hit the launch button and send it careening off into the digital world, but wait… how are you going to reach your target audience? After all, what's good about a dynamic, visually immersive if nobody sees it?
Unleashing your phenomenal new website onto the world is your first step to a successful start in the business world. However, getting your business online is just that – the first step. Your next step (and every step thereafter) is to make sure your target audience can find you.
Pay per click advertising, SEO services and Google Ads are two excellent ways to get your website out there for all to see, but they do come with a price tag. So what are your options if you're on a budget? Fortunately, there are a whole bunch of sites that allow you to promote your website and help establish your business online without costing you a penny.
So what are you waiting for? Here are the top ways you can promote your business for free online.
View this post on Instagram
Online business directories
Back in the day, we used phone books to find local businesses. Now, with just about everyone chronically online, we've transitioned from enormous bible-like dictionaries taking up space in our hallway cupboards to digital directories. Even The Yellow Pages, one of the most famous and longest-running phone books of all time, has gone digital and rebranded as Yell.
Common online business directories include:
From a business perspective, online directories a crucial component on your Local SEO strategy. They're also great for promoting your business – by simply registering with a directory and creating your listing, online audiences are able to find your contact details including your phone number, business address, website and any other information they might need.
View this post on Instagram
Social media marketing
Social media isn't just a place for doom scrolling, wedding photos and "we bought a house" posts – it's an effective way of promoting your business as well as reaching a diverse audience and boosting brand awareness.
In today's digital world, nobody is a stranger to the power of social media giants such as Facebook, Instagram and Twitter. For large and small businesses alike, social media marketing is a key tool in getting your brand out to as many people as possible. Other social media platforms such as Yahoo and Pinterest might be less familiar to you, but will be no less effective in making your mark online.
You can use social media in many ways…
Don't forget to add social media links to your website – that way visitors to your website will have a way of following your brand if they like what they see. Social media is a great way of curating an online community around your brand, so you need to figure out what platforms your target audience is using and how you can engage with them. Replying to people with thoughtful, insightful comments is a great way to start.
View this post on Instagram
Encourage user-generated content
Although this can be difficult when you're just starting off, encouraging your target audience to create user-generated content can be a great way of drumming up excitement around your brand – it's also a cheap way of creating content you can share on your social media and website.
User-generated content can be created by…
Creating a hashtag around your brand and encourage your target audience to use it
Running a competition where your audience creates and uploads content to enter
Auditing and keeping a track of existing imagery your target audience have already posted
Reaching out to influencers
Create free content and resources
Whether it's a PDF guide or a YouTube series, online users love free content – especially when it adds value to their day.
If you run a travel agency for example, you might create a YouTube or TikTok series about the top ten places to visit in the UK. Or if you ran a fashion or style brand, you might create mood boards or scrapbook-esque inspiration using your products and publish it to Pinterest.
Once you've created the content and published it, it's as simple as waiting for word of mouth. Just make sure the content is relevant to your brand!
View this post on Instagram
Use social content curation to drive traffic
Not to be confused with social media marketing, social content curation is the process of gathering information, data and content relevant to a specific topic or area of area. When it comes to promoting your website, you can use a social content curation website to collect, process and store your information for the purpose of getting it in front of the right audience.
Confused? Don't fret! The easiest way to understand social content curation is to think about it in terms of a museum or art exhibition. You basically submit links from your website, such as your home page, product page or blog, and the site you choose will share your content to their users. Popular content curation sites include:
Promoting your business with Priority Pixels
Unleashing your website onto the world is just the first step. Your next step (and every step thereafter) is to make sure online audiences can find you so you can start fostering a community around your brand, driving the right kind of traffic and ultimately boosting growing your business.
So what are you waiting for? If you need a helping hand to steer you in the right direction, get in touch with the team at Priority Pixels today on 01626 245061 or email us at hello@prioritypixels.co.uk.