How to Develop an SEO Strategy for Your WordPress Website
---
---
Reading Time: 6 minutes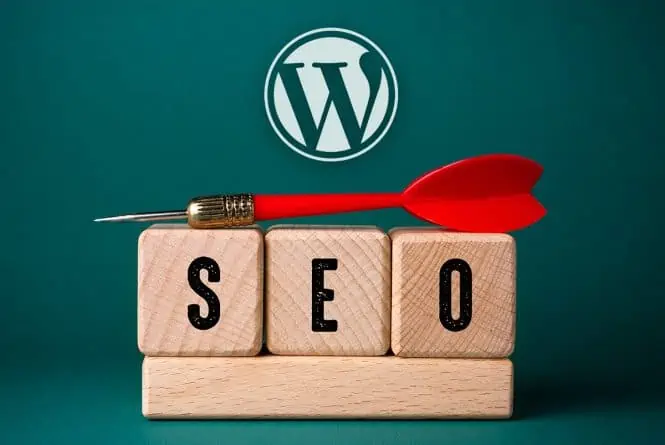 Creating a website is one of the best ways to establish a presence online and promote your business. However, when it comes to drawing in the right kind of traffic, merely putting together a site isn't going to cut it. You need to have a proven method for attracting your target audience. If you are looking to improve the SEO on your WordPress website, read on.
When it comes to driving website traffic, it really doesn't matter how modern and visually immersive your website design is. After all, 91% of content on the web gets no traffic from Google, so if you really want to ensure that all that work you put into your site pays off, you need to find a way of attracting organic traffic that is actually interested in what you're offering.
This is where search engine optimisation, otherwise known as SEO, really shines. If you can rank for the most relevant keywords in your niche, you will gain a steady stream of visitors.
There are no quick fixes when it comes to your SEO. Some agencies might try to sell you on a "secret formula" that allows you to outrank your competitors in a matter of days. However, even if those methods work for a while, your website is bound to get discovered eventually. When it happens, your rankings will plummet.
So how does one develop a successful SEO strategy?
Understand your target audience
As we already discussed, it's a great time to start a business online. As the value of websites continues to rise, there are ample opportunities in almost any industry for success and growth. However, when developing your SEO strategy, it's essential to have a clear plan of action and understand the audience you're trying to reach. Your target audience will dictate many of your decisions that follow as well as the strategy you eventually choose to implement.
To get started, use a simple business plan template to figure out some of the basic information about what your online business will be about, and then start compiling info about your target audience. Your initial research should include demographics, interests, online habits and most importantly, the potential keywords that they could be typing into search engines to find websites like yours.
With that information, you'll hopefully find out which keywords you need to target, what content to write and even which websites to seek out backlinks on.
Install SEO plugins
WordPress is famous for being one of the most SEO-friendly platforms on the web, meaning you can install plugins that can help automate or streamline important on-site optimisation tasks.
With plugins like Yoast SEO or All in One SEO Pack, you get a ton of powerful features that will help to optimise your site's URLs, metadata, content and everything else you need to properly optimise your site. Doing so will make sure that Google and other search engines have an easier time understanding what your site is about and which keywords it should be ranked for.
You should also consider installing a broken link checker that will detect links that are no longer active. This is important because Google can penalise your site for links that aren't working since they reduce the quality of the user experience.
Manually optimising every page on your site can be a painstaking process. As a result, taking the time to set up these plugins and following their instructions is definitely worth the effort.
Make your user experience a top priority
Not too long ago, ranking on Google was all about stuffing your content with keywords and obtaining as many backlinks as possible. Back then, Google's algorithm wasn't as sophisticated and was easier to fool, so you could get by with a basic website as long as you knew how to insert keywords in the right places and get links back to your site.
Gone are the days when keyword stuffing actually worked. Today, it won't matter how genuinely good your content is if your site is poorly optimised and a hassle to browse on different devices. As a result, you need to prioritise your user experience above everything else and make sure that it meets all of the requirements of your preferred search engines.
Improving your user experience
The first step of this process is ensuring that your site caters to all visitors, no matter what device they might be using. Mobile users are now responsible for the majority of all online traffic, so your site must be convenient to view on a smaller screen if you want to have any chance of success. Google and other search engines have emphasised the importance of websites becoming mobile-friendly, so you should make sure that your WordPress theme has a responsive design and provides a seamless experience to visitors using a phone or a tablet.
Another crucial aspect you must consider is your site's speed. Plugins such as WP Rocket and WP Super Cache can help to optimise your site's performance and improve loading times by compressing images and scripts. To make sure that your site meets Google's requirements, go and test our your site's speed using the Google Speed Test and see the areas that need to be improved.
Finally, make sure that your WordPress website looks professional – if you're planning on selling products, pick a custom e-commerce theme and set it up to be in line with your brand and marketplace. You should also consider using Lightroom product photography to make your products look their best, as using stock images provided by the manufacturer doesn't look professional and can hurt your site's performance metrics.
Create top-quality content
We've gone through some essential tips for succeeding with SEO above, but creating quality content has such far-reaching ramifications that it's just as important as anything else, if not more so.
There is a high level of sophistication when it comes to today's search engines. The progress of machine learning and artificial intelligence technologies has made it possible for Google to automatically analyse content on a much deeper level. This means the platform can gain valuable insights about readability, quality of content and relevance to users. What that means to you is that there aren't many methods left for cheating the system. Your best bet is to get with the times and focus your attention on creating content that is better than everyone else's.
Start by doing a thorough analysis of the landscape in your niche. Have a look at what your competitors are writing about, which articles are getting the most attention on social media, and what topics are receiving the most digital engagement. Think about how you could insert your own opinions and add value to the conversation that's already happening.
If you write articles that are engaging and provide a fresh perspective, it will become easier to boost your engagement. You'll also find it easier to get your content published on other sites. This can give you valuable backlinks in the process.
Successful SEO strategies at Priority Pixels
One of the best ways of establishing a brand presence online and promoting your business is by building a website. However, these days, simply putting together a website won't cut it when it comes to generating the right kind of traffic. You must also have a strategy that has been successfully used to bring in your target market. Fortunately, when it comes to building an SEO strategy, the team at Priority Pixels are here to get you through.