How to choose a PPC Agency
---
---
Reading Time: 28 minutes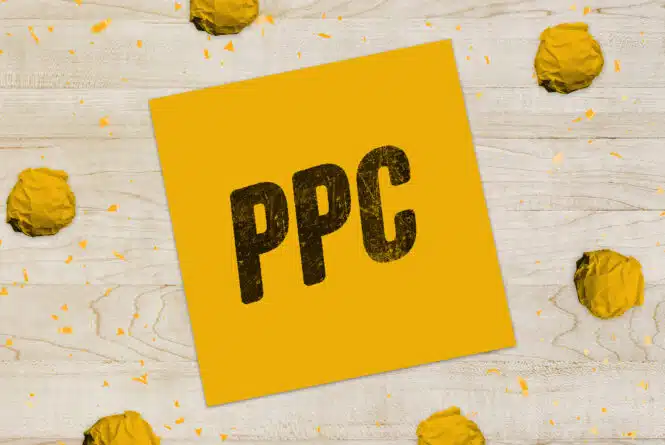 Whether you're a business owner or a marketing leader, overseeing your own operations or leading a team, you might find yourself running self-managed paid search campaigns. Along the way, you could encounter challenges that leave you pondering – Why enlist a PPC management agency for effective control of your pay-per-click ads? Learn more about the benefits and gain insights on how to choose a PPC Agency that perfectly suits your needs.
Before you can answer that question you need to understand what exactly PPC is? Simply put, it's an online marketing method used across search engines and social media. The way it works is in the name, you pay-per-click, with an end goal of creating conversions. Essentially PPC is a targeted way of buying visits to your website or web page where they can purchase your products or services.
However the way it works isn't as straightforward as the name. PPC is extremely competitive and without the right knowhow it's difficult to be successful. Although it seems simple there's multiple metrics that are involved when running ad campaigns across any of the advertising platforms.
When you first think about advertising online, Google is probably the first thing that pops to mind. Which is understandable, it's no doubt the largest platform to advertise on. Google makes up 92.19% of the search engine market Market Share Worldwide. But its closest competitor Bing only accounts for 2.61%.
With a huge network including millions of third party websites and YouTube videos it's a no-brainer to advertise here. However due to its size and reach it's also the most competitive. Using Google Ads alongside other advertising agencies is the best option when it comes to managing your PPC ads.
Other platforms that create a huge opportunity to advertise on include;
Facebook Ads
Instagram Ads
Twitter Ads
LinkedIn Ads
All these platforms share common ground but do have differences that will determine how you use them. When it comes to PPC you will probably be faced with a dilemma. Should I hire a pay per click advertising agency to manage my PPC? Or should this be managed in-house?
Your first thought would be to save money and do it yourself. All the tools are available for you to do this, right? Arguably yes, however in most cases you are initially only presented with a watered down version of the tools. It's not to say you can't have access to the more powerful platforms they are just offered separately.
You might have heard of Facebook's tool to 'Boost' a post but less likely to have heard of Facebook Business Manager. This is because the latter is more complicated and unless your an expert you probably won't understand it. As a result, Facebook provides a less complex version for anyone to use independently. Consequently your missing out on features ultimately damaging your opportunities of running a successful ad campaign. This isn't just Facebook, the same goes for all major social media platforms and Google Ads.
Managing your PPC in house might initially be a cheaper option but in the long run your best hiring a pay per click creative agency. With so many platforms to advertise on its difficult to set up and track without good knowledge. As a result its easy to get lost and aimlessly throw money at something you don't fully understand.
It's worth looking at all the different advertising platforms in further detail. However, let's first discuss the key benefits of hiring a PPC management agency.
A team of professionals
If you attempt to run your PPC in house it's likely to be only one person doing this. The fact that your reading this blog it's fair to say you don't have a professional in-house. When you hire a PPC management agency you get the opposite. A full team of professionals who manage pay per click advertisement day in day out.
When choosing a PPC marketing agency you should choose one with Google Partner status. This can be extremely beneficial for your ad campaign for multiple reasons.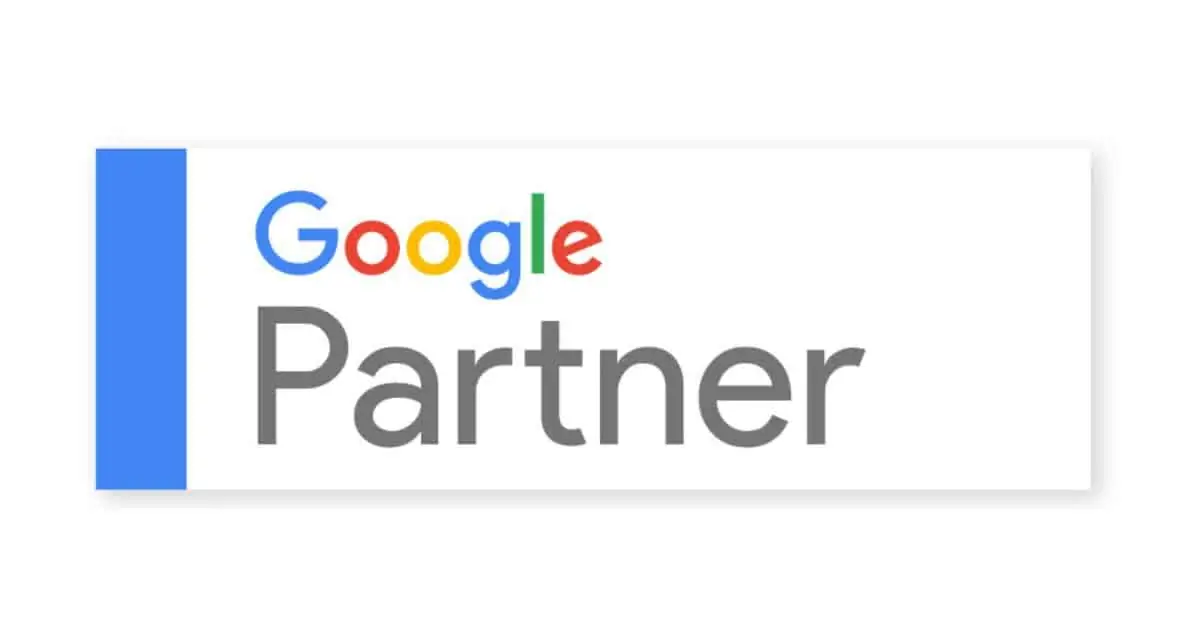 Meeting Requirements to be a Google Partner
There are multiple factors that determine whether a company qualifies to be a Google Partner. Google partners are proven to have the knowledge to successfully run marketing campaigns. This is because companies have to Pass a Google Ads certification through learning and exams. As a result its determines that a company can demonstrate they have the skills and expertise to use Google Ads effectively. A company must also prove that their company is consistently active. To do this they must meet a 90 day ad spend requirement of $10,000 USD. Finally, a company must meet a performance requirement demonstrating that they can deliver ad revenue growth and customer growth.
All of this not only proves that they have the knowledge and expertise but also a track record of success. To meet the requirement spend of $10,000 USD a marketing company is more than likely working for multiple businesses. As a result, they must have a track record of success as people are willing to spend large amounts using their service.
Google Partner Benefits
A marketing agency with Google Partner status will have access to tools and resources closed of to the public. Google Partners often have beta access to features Google are working developing. Meaning they have access to a feature that is completely closed to the general public. As a result of working with a Google Partner your company essentially has access to something your competitors do not. This can only be beneficial for your digital marketing.
Google partners have priority access to Google support at a level closed to the general public. If any issues should arise with your Google Ads you will spend a shorter time waiting for support. Google Partners can essentially skip the que.
Finally Google Partners have access to learning tools to keep up to date with any changes on the platform. These tools are also a great way for partners to further develop their skills and keep up with trends.
If a business is a Google partner they will be awarded with a certificate and a Google Partner badge. Of course it's easy for anyone to just paste the base on to their website. When approaching a Google Partner it's not unreasonable to ask to see their certificate. Which has an individual code to prove its authenticity.
Priority Pixels are proud partners with Google and have been since 2018. We worked hard to achieve this status to ensure we can run the best campaigns for our clients. It's important to us that anyone approaching us to manage their PPC ads has piece of mind that their AdWords are in capable hands.
Keeping up with changes
Technology is always changing and upgrading. In this digital age these changes are happening fast. Not only should you ask yourself if you have time to learn PPC strategies but also can you keep learning? Will you be able to keep up with the ever changing technology? Across all platforms? If the answer is no, than this is where a pay-per-click advertising agency can help.
A successful PPC management agency will always stay on top of these changes. They will continue to learn through study, attending conferences, and working alongside other professionals. Not only will they keep up with changes in some cases they will get early access to the latest technologies. For example PPC management agencies with Google Partner status will have access to beta features to further enhance the running of ad campaigns.
It's worth mentioning that is not just humans that contribute to the development of platforms on the internet. Artificial intelligence (AI) is also being used on the internet to develop platforms which is already incorporated in to Google Ads. AI is able to predict the actions of humans and generate text ads for advertisers. Although this can be extremely beneficial technology doesn't always get it right. Advertisers shouldnt rely on AI to generate leads. A digital marketing agency should use AI as a tool to help them make better decisions not do all the work for the,
Here at Priority Pixels our marketing team always keep on top of these changes with every update. We are continually looking at what's working and what's not. As digital advertising experts we reach every aspect of each digital platform in depth to ensure we have the knowledge to make all of our clients campaigns successful.
Time
Managing your own PPC is extremely time consuming. It involves initial research, setting up your ads and continual audits to determine the performance of your campaign is of the highest standard. This is across every platform you choose to use. You might choose to advertise on Google, Facebook and Twitter and it's not just a one size fits all kind of job. What's working on Facebook might not necessary be working on Twitter.
You might be thinking that different platforms can all be managed from one place with the same adverts running. Unfortunately that's not the case. Although some features might be similar there will be differences and they will all be managed separately on individual platforms.
What platforms are available to me?
Google Ads
Google Ads is an advertising platform for Google and YouTube. Originally Google Ads was split into two and went by different names; AdWords and AdWords Express. Essentially the express version was aimed at the less experienced user. Google announced that AdWords Express would merge as part of Google Ads under the new name; Smart campaigns. Smart campaigns are designed to create adverts for Google quickly and efficiently, for those with little knowledge and a low budget. Advertising with Google Ads can show your ads on Google.com, Google Maps, and relevant websites within the Google Display Network.
What are the key differences between Google Ads and Smart Campaigns?
Bidding – When using Smart Campaigns the platform will manage bidding for you inline with your set budget. Google will manually choose the goal of the ad for you by predicting what the best value will be. However when using Google Ads there is a lot more control over this. You will have the option of choosing a bid strategy to determine your goals and manage your budget yourself.
Keyword Creation – Smart Campaigns will automatically generate keywords for you based on your products and services. As a result have less control over who you want to target. If you have a niche market it might be hard to teach them with automated targeting. With Google Ads you are reasonable for choosing your keywords through research. This allows you to get more specific and make changes if your not getting the results you want.
Where your ads show – With Smart Campaigns your ads will automatically appear across Google sites and the Google Network. With Google Ads you are able to specify where you want to them to be displayed. For example if your ad is not performing well in Google search but is elsewhere you can stop displaying ads in search. As a result, you can invest your money in ads that are performing.
Reports – Google Ads reports are extremely in depth to ensure you have full transparency of how well your ads are performing. The problem is for the less experienced this can be overwhelming and confusing. Smart Campaigns will provide a report that is easier to grasp only providing stats of your ad campaigns.
What is the Google Display Network?
Google Ads is split into three networks, Google Merchant Centre, the display network and the search network. You are probably familiar with the terms Google.com and Google maps but maybe not the Google Display Network. In short it is a platform that helps you reach people online with advertising regardless of what they're doing.
They could be checking their Gmail account or browsing their favourite website. Although you may not have heard of the term Google Display Network you likely see partnered websites on a daily basis. Google claims that over 2 million sites are a part of the network which covers over 90% of the global internet.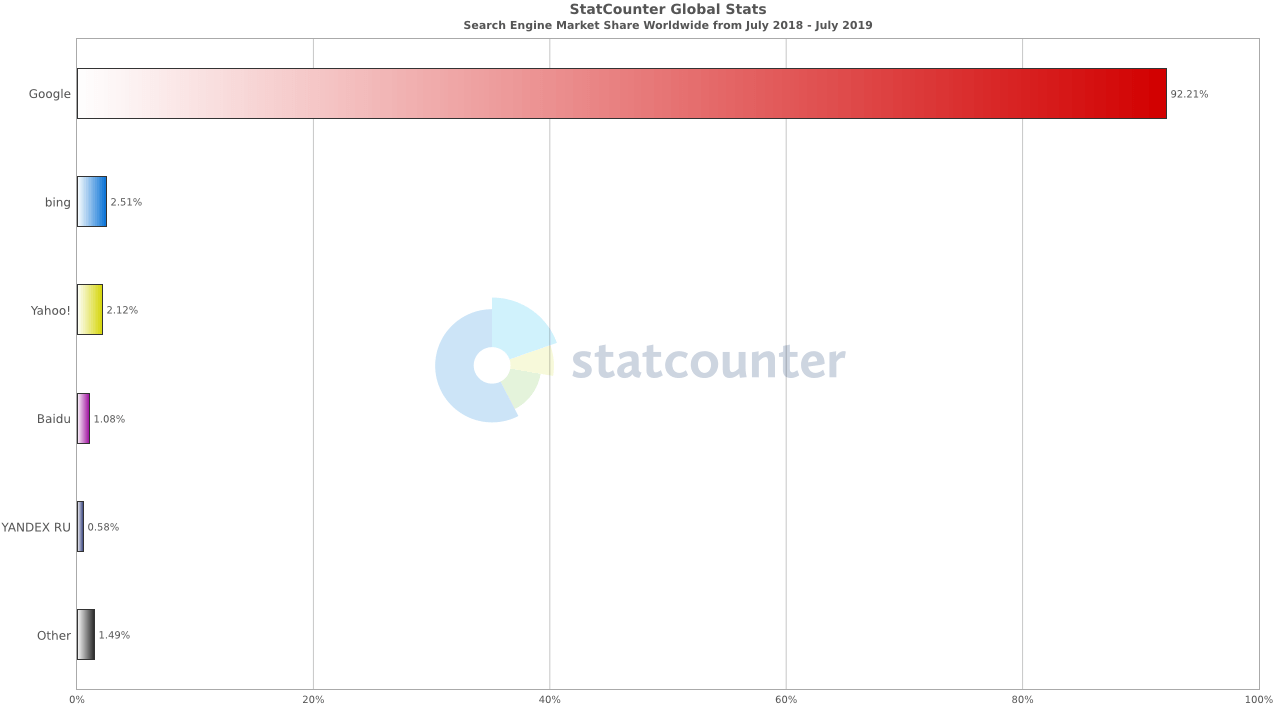 However it's not just random, it allows you to target specific people with display advertising. With tools such as remarketing lists you can also re-target those who have already interacted with your website.
You might be wondering exactly what display ads are. Display Ads are the most common way of advertising on Google Ads and have a number of different formats, including;
Text Ads
Image Ads
Video Ads
Rich Media Ads
What is the Search Network?
The search network targets people directly typing into Google's search engine and other partnered search sites. There are a variety of types of ads on the search network, inducing;
Text ads, Dynamic Search Ads, and call-only ads
– commonly these ads mimic the look of a standard search result in Google with one difference, a green 'ad" label will appear next to them
– Usually appear at the top of the Google search engine listing items for sale.
– Search partners have the ability to host image and video adverts.
What is Google Merchant Centre?
Shopping Ads was briefly mentioned above as its possible for the, to appear in Google's search Network. Google Merchant Centre is a dedicated platform for making your products available for ads on Google. Here you can manage all your products information to ensure it stays up to date and relevant. There are many guidelines that must be followed to use the service ranging from formatting of product specification, handling customers data correctly to presteing your return policy to all customers.
However an important one that's easy to slip up on is logging into your account regularly. If you don't log into your account at least once every 14 months your account will be deactivated. This is unlikely but Google says that the more often you login lets Google know your goods are fresh and not dated.
How do Google Ads and Smart Campaigns work?
Both work on a cost per click (CPC) basis. This means you only pay when someone clicks your ad as an interaction. The average cost per click in the UK is around £1 – £2 however this can be significantly higher.
Factors that affect the cost of creating an ad;
Google Ads works on a bidding system of keywords known as Google Adwords. The cost of these keywords will vary depending on how much competition there is. To ensure you are getting the most out of your keywords extensive research and planning should be considered. Google's online tool Keyword Planner will help you with this. Keyword Planner can;
Suggests keywords relevant to you
Shows how often certain words appear in search results
Suggest bid estimates for keywords
Provide an online planner which can be shared with your team
Does this mean you can just throw money at key words to ensure you appear at the top of all search results? No. Google considers other factors of your ad to give it a quality score. The quality of your ad is defined by multiple factors; keyword relevance, click-through rate, landing page quality, and overall account performance. A result of a good quality score tells Google it should display your ads highly in search results and at a lower cost. This is because Google wants to display the most relevant content to people.
When choosing to advertise on Google you will be left with a decision to make. Should you use a Google Adwords Campaign Management Service or do this independently? If you choose the latter you will likely use smart Campaigns. The problem is a lot of control and features are lost compared to Google Ads. This results in your adverts being shown to less people minimising your chances of creating leads.
Multiple Ad Formats
One of the biggest advantages of Google Ads is the ability to display ads in multiple formats, particularly video. The ability to display video ads creates a huge opportunity because of YouTube. Its reported that almost 5 billion videos are watched every day on the platform. This is a huge audience you're not reaching if you are not using video ads. YouTube Ads works shares similarities to Google Ads regarding the way they work. You only pay when people watch your whole advert or engage with it by clicking on a call to action.
With so many tools and features available to enhance your Google Ads campaign it's not worth the risk of managing it with no experience. Using a Google PPC Management Service can help get your ads to the right people at the right time using the full features of Google Ads.
When should I use Google Ads?
Google Ads is great for generating leads and creating immediate sales. With the use of keywords the platform is perfect for advertising products and services. When people are searching for a specific product or service online they have a high intent of making a purchase. However for building awareness, growing your audience and promoting new products, using social media might be the better option.
Facebook
Facebook is one of the most popular social media platforms on the internet. Its reported to have over 2 billion active users monthly. Your audience is more than likely on Facebook so it makes sense to advertise here. This is one of the many reasons to advertise on the platform which offers two ways to manage your ads. These are known as boosted posts and Facebook ads. Facebook Ads can be managed in a dedicated professional platform offered by Facebook called Business Manager.
You will find more infographics at Statista
Facebook boosted posts are a limited version of advertising due to the fact they are not created in Ads Manager. Ads Manager is Facebook's main advertising platform which boosted posts does not sit in. As a result this means they miss out on a lot of customisation features available.
Benefits of advertising on Facebook
We've already established that your audience is probably on Facebook, spending an average of 2 hours per day on the platform. There are other benefits to advertising on Facebook;
Facebook Ads are relatively cheap.
Facebook Ads have wide range of demographic targeting
The ability to re-market to your current customers
One of the most important reasons for any business to advertise on Facebook is due to a decline in organic reach on the platform. On social media organic reach is how well a post performs without money being spent promoting it. It's believed that Facebook wants to show more content from family and friends to its users over branded content. Founder Mark Zuckerberg confirmed this with a Facebook post in January 2018. One of the ways to overcome this decline is to invest in Facebook Advertising.
Should I use a Facebook advertising company?
Facebook Ads is the obvious choice to reach a wider audience in a more engaging way. However it can be extremely overwhelming for someone without a working knowledge of the platform. As a result, you might choose to use a Facebook advertising company.
With Boosted posts it's extremely easy to create your first ad. However it is extremely difficult to make it successful. It's been reported that 62 Percent of many small businesses struggle to hit their target when advertising on Facebook. This is more than likely due to a lack of experience rather than the platform itself.
Did you know there are multiple types of ads you can run on Facebook? Facebook allows multiple ads that you can include as part of your campaign.
Types Of Ads
Lead Ads – These ads are a great way to build your email list with ease. There's not drawn out form to fill in as Faecbook already has this filled in using their account information.
Multi Product Ads – Also known as Carousel Ads these types of ads give the ability for advertisers to display a series of swipeable images in one ad unit.
Custom Audiences – Commonly known as retargeting, Custom Audiences allows you to add a specific code to your website. This code ultiimely tracks people who have visited your website and when using Facebook ads can be targeted towards them. This is extremely beneficial to display your product or service to someone who has already shown interest.
Abandoned Cart Ads – Another from of retargeting. These ads target people who have added an item to a shopping cart elsewhere but did not complete a purchase.
Call to Action Ads – These type of ads encourage a user to take action on the advertisement. For example a YouTube video that is being promoted will have a watch now button or something similar.
These can also be run in 12 different formats including;
Video, Image, Collection, Carousel, Slideshow, Instant Experience, Lead Generation Ads, Offers, Post Engagement, Event Responses, Page Likes, Stories Ads.
Having a professional Facebook Marketing Agency run your campaigns could be the difference between you seeing success. Getting the results you hope for is not easy. Facebook is always working to improve its services by adding new features and updating its algorithm. A successful Facebook Marketing Agency will keep up with these changes to ensure their ad campaigns remain relevant.
When should I use Facebook Ads and boosted posts?
Facebook answers this question for us;
"Where a boosted post may initially optimise for Page likes, comments and shares or overall brand awareness, Facebook ads can optimise for App Installs, website conversions, video views, shop orders and more"
Instagram
You are probably aware that Instagram is owned by Facebook after acquiring the platform in 2012. After a year under Facebook's ownership a limited advertising service went live. However due to the success of the platform eventually Instagram ads was integrated with Facebook Ad Manager. Meaning advertising on Instagram allows you to take full advantage of Facebook Business Manager.

Find more statistics at Statista
Instagram is one of the largest social media platforms on the web with 1 billion users every month. Not only is the user base large it is extremely active and engaged. This extremely large, active audience has made it a platform your marketing strategy must include. The social media platform creates huge lead generation with 75% of users taking action on ads on the platform. This action includes visiting their website or making a purchase.
Although Instagram can be managed in Facebook Business Manager, the platform currently does not offer the same amount of ad formats. Compared to its parent company off 12 ad formats Instagram only offers 5. These ads include Stories Ads, Photo Ads, Video Ads, Carousel Ads and Collection ads.
Stories Ads
Stories Ads has been a huge success for Instagram and advertisers. These ads have proven to be extremely engaging and a great way of encouraging people to take action. Let's have a look at the stats from Facebook;
As part of a survey more than half of people are making purchases after seeing a story
38% people said that after seeing an advert in a story they have told someone about it
34% of people said after seeing the advert they would go to a store to look for it to potentially make a purchase
Instagram Stories Ads was one of the biggest things making them stand out regarding advertising. The ad format is now no longer unique to the platform. In 2018 Facebook introduced the service on both platforms. It's now possible to include your Instagram Stories Ads on the Facebook platform as well as the Facebook Messenger App.
Although an Instagram advertising agency will be able to create a marketing campaign for the specific platform many Facebook advertising agencies will combine the two.
Twitter
Twitter has become a great platform to advertise on even though its reach is much lower than the likes of Google and Facebook. Compared to Facebook's 2 billion, Twitter sees around 321 million monthly users. This doesn't mean it's as straightforward as hitting a single button and you're guaranteed to get noticed. Twitter sees hundreds of millions of Tweets being created every day. This means it's easy to get lost in the crowd.

Find more statistics at Statista
Key Benefits of Advertising On Twitter:
There's no need to set up a business page/account. Personal branding has gone far beyond just being beneficial for a corporation. Many people use their own personality and life literally as their brand. Think about Vloggers, YouTubers, Instagram Influencers and so on. Unlike other social media sites such as Facebook and LinkedIn there's no need to set up a separate page or account to advertise on. Anyone can advertise from their personal Twitter account. Which is extremely important for personal branding.
Twitter offers the potential to network with influential people. We've already established that Twitter's reach is much lower compared to other social media platforms. However due to the fact there are no brand pages or separate accounts for influential people or brands it's much easier to network with them. Twitter is extremely popular amongst celebrities, politicians and news sites that it's much easier to stand out from the crowd. Simply because it's not overcrowded.
Targeting on Twitter is specific. This might be a bit of an understatement. Targeting on Twitter is extremely specific. These are all the ways to can target on Twitter:
Age or Gender Targeting
@Username Targeting
Interest Targeting
Tailored Audiences
TV Targeting – Reach users who have engaged with a TV show on Twitter. What makes this unique is the ability to set ads to appear before, after or during a broadcast.
Event Targeting
Conversation Targeting
How do Twitter Ads Work?
Just like other advertising platforms such as Google, Twitter works on an auction system. Advertisers bid against each other to have their ads displayed to their target audience. Does this mean you can just throw money at the ad to always win the bid? No, your ad placement is also determined by your ad score. Your ad score is made up of 3 defining factors. These are;
Resonance – Twitter sometimes refers to this as quality. The resonance of an ad is determined by the amount of engagement it gets. This includes likes, retweets and replies.
Relevance – Twitter determines the relevance of an ad by how closely it aligns with your audience. For example if you are targeting alcohol to an age group not of the legal drinking age your ad score will likely be low.
Recency – Twitter only wants to show content that is up to date and fresh. If your ads are displaying out of date content you will see a decline in your ad score.
Twitter Promote Mode
A common feature among advertising platforms is a limited version aimed at less experienced users. Twitter also offers this through their advertising service; Twitter Promote.
Twitter promote mode is offered as a subscription service that sees you pay a monthly fee, never any more or less. The idea of this service is to provide an automated marketing service at a cheap price. The way it works when enabled is easy but also offers little control over your marketing campaigns. Twitter takes your organic Tweets and automatically adds them to a daily campaign. Your campaign will only be aimed at the audience you choose ensuring the engagement you receive is worthwhile. Twitter claims that its possible to reach up to 30,000 people monthly along with gaining 30 new followers.
Although this might sound straightforward and look like a good deal there are drawbacks. All of your organic Tweets need to pass Twitters quality filter. A list of rules that not only your account must meet but also your Tweets. The rules are quite in depth but in short you must present everything professionally. Your profile picture and banner must be high quality. You must provide a working URL in your bio with the landing page also adhering to all ad policies. You can't just tweet a meme and promote it in hopes of it going viral.
If all of your ads that you run through Twitter Promote mode must be of a professional standard is it worth it? It might just be worth hiring a Twitter ads marketing agency to ensure everything meets Twitters standards.
Twitter Cards
A criticism over the years regarding Twitter is that its not engaging and interactive enough. This could be the reason it doesn't see even half as many visitors that Facebook does monthly. The limit on only being able to use 280 characters likely plays a part in this. Which is double than what is used to be. Is there a solution to making more engaging and interactive content? Twitter created Twitter Cards as a solution.
Twitter Cards allow rich photos, videos and media to be attached to Tweets to encourage engagement and drive traffic to your website. They essentially appear as a larger Tweet in the timeline helping your content stand out. The way they work is by applying a specific code to your website that allows Twitter to find your card. But more on that later.
Twitter recognises when a tweet includes a website's URL. The system will crawl the website mentioned to find its Twitter Card and determine the card type and content. Once it's done this it will apply them both to a Tweet. The great thing is even if someone else is Tweeting about your website the card will still be applied.
Types of Twitter Cards
There are four types of cards available including;
Summary Cards: These cards feature a larger image alongside a Tweet which is designed to direct a user back to your website when clicked. The idea is to give your followers a rich image experience.
Summary Cards with a Large Image: These cards are Similar to summary Cards however they feature a full width prominent image alongside a Tweet. Once again they aim to provide a rich image experience.
App Cards:These cards will feature a direct download to a mobile app alongside a Tweet. With the original Tweet in place additional information will appear with it. This includes the name of the app, its description, an icon, its price and its rating in an app store.
Player Cards: These cards can display video, audio and media. These are a great way to create more engaging content with your Tweets.
Can anyone use these? Essentially yes however its takes a little know-how in coding to get them set up. Twitter provides a template for all the different cards. What you need to do is replace them with relevant information and paste it in the section of your website. However there is an easier way that requires no coding. If your website was built in WordPress there are plugins available that let you bypass the coding stage.
LinkedIn
Unlike all the other major social media networks LinkedIn is quite unique regarding its audience. The audience on the platform is more of a professional and older audience unlike Facebook which is extremely diverse. Does this mean it's not worth advertising on? No, LinkedIn is a great place to build B2B (business-to-business) relations and a network of professionals. LinkedIn has over 600 million professionals with the majority of them driving business decisions.
Benefits of Advertising On LinkedIn:
It's already been mentioned that LinkedIn has a specific audience who are more than likely professionals. This means they probably want to present the best version of themselves at all times on the platform. That can be a befinet to your brand. You are less likely to be associated with someone that can be harmful to your business.
LinkedIn lets you create ad campaigns targeted at a specific audience quickly and simply. It's possible to this independently without the need of a linkedin ads advertising company with LinkedIn's Campaign Manager.
Sponsored Content
Also known as promoted content, sponsored content allows you to run native ads across LInkedIn on desktop and mobile. When creating the advert you are able to determine what you want the ads objective to be. Your objective might be to raise brand awareness with website conversions being your end goal. By selecting your objective you will be presented with ad formats and features to support your campaign. Sponsored content allows you to use multiple media as part of your ad including;
Images
Text
Videos including ones from YouTube, Vimeo, and SlideShare
Sponsored InMail
If you are looking for a more personal way of approaching potential leads Sponsored InMail could be the way to do this. This features has to be used with caution however. If the ad does not present itself in the right way it could come across as extremely invasive. The way it works is simple, your ads are sent as a message through LinkedIn messenger. What makes these great is the fact that the messages are only sent to active users. You don't have to worry about your ad not being seen due to someone not logging into to LinkedIn for months. Sponsored InMail is a great way to personalise invites to an event, promote your brand or offer free downloads.
Carousel Ads
If you want to tell a story or or visually showcase your brand or services Carousel Ads are a great way to do this. In a single ad you can feature a series of swipeable images.
If you choose to advertise on LinkedIn be prepared to spend more money than you would on Facebook or even Google. This does not mean you have to spend extortionate amounts as its still possible to create campaigns at a relatively low price. Just not as much as other social media sites.
Final Thoughts
If you have made it this far you can probably tell that there is a lot that goes into PPC advertising. As a result this should be reason enough for you to get a professional to run your advertising campaigns online. Keep in mind that this is just the basics. Managing your pay-per-click ads can be extremely overwhelming for an individual or even a business without an expert handling the work. If this is the case then using a PPC management agency to manage your pay-per-click ads will be the best choice.
Advertising on the internet is more than just throwing money at adverts in hopes you reach more people. It should be seen as an investment in your business. All advertising campaigns should be thoroughly researched to ensure they reach people who might genuinely be interested in your brand. When you reach these people you will want to look professional and get your point across effectively and efficiently.
FAQs
What makes a good PPC agency?
A strong PPC agency combines expertise in campaign management, transparent practices, tailored strategies, data-driven decision-making, adaptability to trends, open communication, proven results, collaborative approach, adaptability, and ethical conduct. These qualities ensure effective and successful PPC campaigns.
How much do PPC consultants charge?
The cost of hiring a PPC consultant can vary significantly, influenced by several factors. These include the consultant's expertise, the project's complexity, the platforms involved, the geographical location, and campaign objectives. Some consultants might charge hourly rates, while others offer package deals or performance-based pricing.
On average, PPC consultants in the UK might charge between £40 to £200 per hour. However, prices can vary widely. Some consultants might also propose retainer or project-based fees. It's advisable to request quotes from different consultants, considering their experience and the value they can bring to your campaign. Always ensure that the pricing aligns with your budget and the potential return on investment for your PPC initiatives.
How much should my PPC budget be?
Determining the appropriate PPC budget depends on various factors that contribute to your campaign's goals and success. Factors to consider include your industry, competition, target audience, geographic scope, advertising platforms, and desired outcomes.
As a rule of thumb, it's recommended to allocate a budget that aligns with your business goals. For new campaigns, consider starting with a conservative budget to test different strategies and gather data. This can range from £500 to £1,500 per month for smaller campaigns. More competitive industries or larger-scale campaigns may require budgets upwards of £5,000 per month or more.
It's crucial to strike a balance between budget and expected results. Keep in mind that PPC is an investment, and the budget should be sustainable over time. Regularly monitor and adjust your budget based on performance data and conversion rates.
Working with a knowledgeable PPC agency can help determine an appropriate budget tailored to your specific circumstances and objectives. They can guide you in making informed decisions to maximize your return on investment and achieve your desired outcomes.
Is PPC cheaper than SEO?
Comparing the costs of PPC (Pay-Per-Click) advertising and SEO (Search Engine Optimisation) involves considering several factors that influence their pricing and outcomes.
PPC often yields quicker results, as you pay for each click on your ads. Costs vary based on keywords, competition, and ad placements. While you control your budget, it can become costly if not managed well. PPC expenses continue as long as you run ads.
Conversely, SEO aims to enhance your website's organic search ranking. Though results take time, higher rankings yield ongoing, cost-effective organic traffic. SEO costs include content creation, technical optimisation, and link building. Yet, these expenses fluctuate depending on your industry's competitiveness and goals.
Ultimately, whether PPC is cheaper than SEO hinges on your goals, budget, and timeline. Many businesses benefit from both: PPC offers immediate visibility, while SEO establishes a lasting online presence. Consulting experts can guide you in optimally allocating resources for your unique business needs.