Meta and Facebook: What The Social Media Giant Rebrand Really Means
---
---
Reading Time: 3 minutes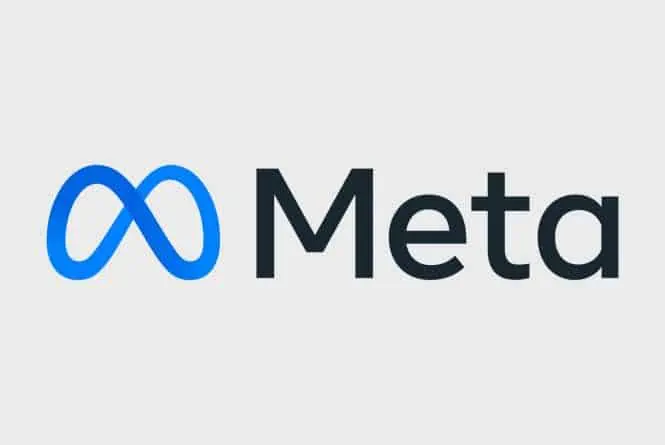 On October 28th last year, American media mogul and philanthropist Mark Zuckerberg, best known as the co-creator of social media giant Facebook, announced that his company was rebranding as Meta.
Previously known as The Facebook Company, Meta is set to unite apps and technologies under one umbrella company, with a focus on bringing the metaverse to life. Like Facebook, Instagram and Whatsapp, which all fall within the aforementioned umbrella, the ethos of Meta is grounded in a need to connect people, communities and nurture business growth online.
In the years to come, Meta will have to carefully balance its role as a social media giant with the need to please businesses and organisations utilising the platform for advertising. Essentially, we're witnessing the next chapter in a long line of innovative, immersive online experiences. Another level, so to speak.
What is Meta?
Under Zuckerberg's watchful eye, Meta is aiming to bring people into shared virtual worlds and experiences. Yes, that's right. Meta, also known as the metaverse, is essentially laying the groundwork for a platform built that utilises virtual reality.
It's all very Back to The Future, but with no Marty McFly or flying DeLorean to be seen it may be difficult to imagine Zuckerberg's vision coming to fruition. The New York Times has likened the change to the company's 2012 announcement when, in a similarly dramatic fashion, Zuckerberg announced a shift away from desktop computers and laptops towards mobile devices. Although that decision was hugely successful, the metaverse remains a "largely theoretical concept" unlike the move a decade ago when mobile phones were already hugely popular.
It goes without saying that Meta's choice to rebrand will have an immense impact on large and small businesses alike. This includes their social media marketing strategies and of course, their clients and customers.
How will Meta change Facebook?
In November last year, Vox described Meta as a "breakthrough in technology", "a joke" and a "techno-dystopian nightmare" all in the same article. The metaverse will essentially be a virtual world where people can socialise, play and work.
If Meta does become what Zuckerberg is envisioning, the platform has the potential to shift human existence from the real, physical world to one in which a presence online increasingly supplements and replaces our real lives. Although the timeline remains uncertain, it does seem entirely plausible we could be hurtling for a life lived in virtual reality. Freaky huh?
Will Facebook's Rebrand To 'Meta' Affect Digital Marketing?
As virtual reality and the technology required for the metaverse to function are still evolving, there is no telling exactly how the change could impact businesses in the future or how soon. We're still a long way off from virtual supermarkets and shopping malls… aren't we? Don't ask me, I'm just a copywriter.
Until then, us digital marketers just have to sit and wait. It is highly likely that the introduction of the metaverse will have untold effects on digital marketing by creating new and exciting channels and platforms to reach audiences. Virtual reality will most likely provide fresh insight into how our customers behave and allow businesses and organisations alike to nurture their online presence to reach new audiences and grow digitally.
The Meta Pixel
The most obvious (and immediate) change is of course updating the Facebook Pixel on your website. The Facebook Pixel, now known as the Meta Pixel, is a short snippet of JavaScript you can add to your website to track visitor activity. It's essentially an analytic tool businesses and organisations alike can use to measure the effectiveness of their digital campaigns by reporting the actions a user takes on a website. Moving forward, it is paramount that anyone with a Meta Pixel on their website updates any references to the technology. This is particularly pertinent for digital marketing agencies, who should update any reference to the Meta Pixel within their interfaces, content or documentation to realign with the rebrand.
Navigating the metaverse with Priority Pixels
By now, the Meta rebrand and Zuckerberg's dreams of an augmented metaverse may be sounding an awful lot like a Matrix spin-off. If you're feeling overwhelmed by the concept of social media marketing, you could always contact the team at Priority Pixels. From paid advertising and social media marketing to content creation and copywriting, our talented digital natives have the expertise and skills to navigate our fast-moving digital landscape.
Book a call or email the team today, and let's get virtual.