Five Tips for Increasing E-Commerce Website Conversion Rates on WordPress (That Actually Work)
---
---
Reading Time: 4 minutes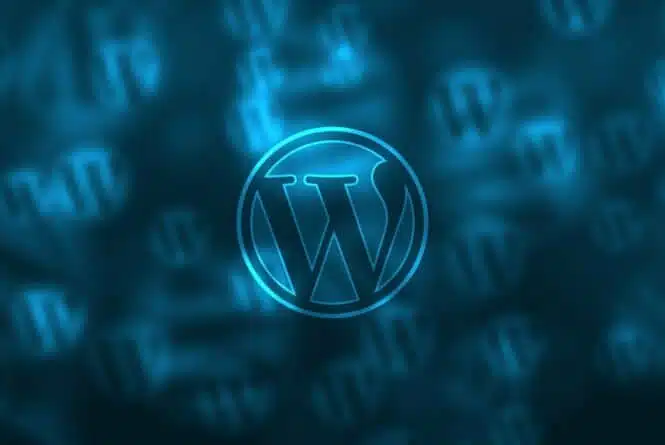 An e-commerce business operates as an online store where either an individual or team of people can sell products and/or services without the need for a physical, brick and mortar store. The convenience of online shopping for modern consumers have driven competition up fiercely in recent years, with many online retailers struggling to stand out from the crow. While there are quite a few platforms that cater to this kind of digital shop, none do it quite as well as WordPress. Finding new ways to draw in visitors to your e-commerce website, boost your lead generation and increase conversion rates can be a tricky business for retailers. Take a look at our tips below to see how you can boost your conversion WordPress e-commerce website conversion rates.
Optimise your website
A unique, successful website is as aesthetically pleasing as it is functional. When building your e-commerce website, it's important to remember every customer interaction with your site matters. Many businesses forgot about engagement when designing their site and as a result, poor website design is one of the biggest killers of lead generation and conversions for e-commerce sites.
Watch your competitors – If you want to create a stunning, practical website, you should make sure you're monitoring competitors' websites. That way, you will be able to find your niche and stay one step ahead of the competition.
Build practical landing pages – To decrease your bounce rate, you're going to want to make sure your landing pages are appealing and draw visitors in.
Make navigation easy – Do not dismiss navigability. Your website design should be easy to click through and navigate.
Optimise your site for multiple devices – Make sure your site is optimised for multiple devices, including mobile phones and tablets.
Watch your loading speeds
Once you've designed a functioning, visually appealing website that invites and entices prospective visitors, it's time to look at the loading speed of your WordPress e-commerce site. As consumers do not like waiting and can be incredibly impatient, conversion rates can be heavily impacted by your site speed. Believe it or not, a one-second delay can actually cause your conversion rate to drop by as much as 7%.
In a nutshell, ridiculously long loading times nearly always result in a bad user experience. Instead of allowing long load times to stand between you and website conversions, do your utmost to ensure your site is as fast and responsive as possible. While a simple website redesign and/or build is a one-time financial investment, a bad design can have a tremendous impact on your profits overall. It's extremely important to pay attention to customer satisfaction metrics, especially when increasing your e-commerce website conversion rates is a top priority.
Find reviews and testimonials
In our fast-paced digital landscape, your top-notch product and/or service means absolutely nothing without at least one stellar review. Positive reviews and ratings can help boost conversion rates as well as build trust with new customers. Therefore, providing a review section on your website is absolutely crucial as it essentially invites your customers to share their positive experience with other people visiting the site.
Moreover, make sure to include customer testimonials. People like to read about others experiences before buying a product and while seeing whether a product rated with five or three stars may be enough for some, others prefer to read full testimonials when it comes to their online shopping.
Partner with Amazon
Partnering with Amazon means you can increase your affiliate earnings by building up a large target audience, implementing the best SEO practices as well as creating valuable content. You will also benefit from Amazon listing optimisation. Perhaps most pertinent, becoming an Amazon affiliate website can help you become credible in the eyes of your customers and can therefore do wonders for your conversion rates. Of course, it's also important to make sure your customers know how you make money and that you are partnered with Amazon. Remember, being honest to your buyers always pays off in the long run.
These strategies are well known for helping increase conversion rates for Amazon affiliate sites. Maybe you don't like the idea of becoming an affiliate website but you should give it a try. If it doesn't work, you can always go back to being an independent e-commerce business.
Improve Your Checkout Process
Improving your checkout process should be right at the top of your priorities if you hope to run a successful e-commerce website. The checkout process has to be seamless, without errors or confusing elements, as these can have a huge negative impact on your sales.
For example, Expedia suffered a major blow in revenue simply because a lot of its customers confused two fields in their registration process. Of course, this issue was relatively easy to fix but the company realised this only after they had lost a hefty amount of money. Therefore, it's important to always strive to improve your checkout process, test it for potential issues and even do a split test to see what works best for your audience.
E-commerce websites with Priority Pixels
If you're feeling overwhelmed and need help with your e-commerce website, you could always have a chat with the team at Priority Pixels. Since 2016, we've been designing bespoke e-commerce websites for our clients across the South West. Our growing family boasts years of combined experience and expertise, from SEO experts and website specialists.