Cyber Security Awareness Month
---
---
Reading Time: 4 minutes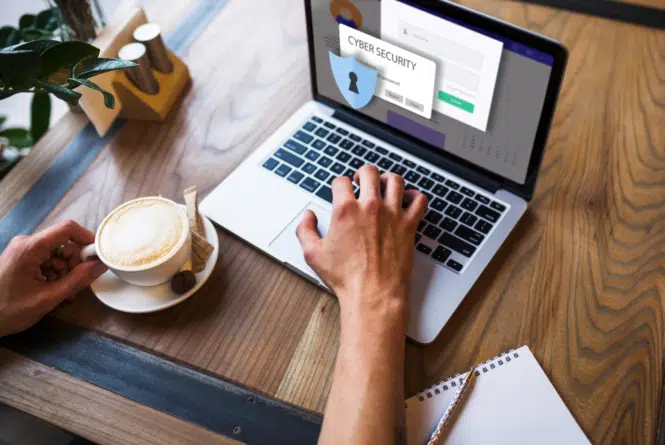 October is Cyber Security Awareness Month, a collaboration between government and private industry, raising awareness about digital security. It started in America and has gained momentum around the world. The theme for October 2023 is 'It's easy to stay safe online.' This month is focusing on how far security education and awareness has come in twenty years, and where it needs to go, to create a secure interconnected world.
In the modern digital sphere, with cybercrime and ransomware, cyber security is vital if you want to stay safe online. Protecting personal data from digital threats is essential if you are to run a trustworthy and successful business. We are living in an era where data is valuable, and staying safe online is non-negotiable.
The Cybersecurity and Infrastructure Agency (CISA) and the National Cybersecurity Alliance partner to develop resources for organisations to communicate with their employees and customers about staying safe online. Trying to understand cyber security can feel overwhelming and confusing. This is what Cyber Security Awareness Month is for – to remind everyone about the many ways you can protect your data. Even the basics of cyber security can have a profound impact.
Whether you're an individual, small business owner, or large corporation, cyber security impacts all of us. October is the month to join forces and create a safer digital world through education and awareness. Cybercrime presents a threat to all businesses around the world. The correct cyber security can help protect your business and alleviate the stress of worrying about criminals targeting your data.
October 2023 celebrates 20 years of Cyber Security Awareness Month. This month, the focus is on strong passwords, multi-factor authentication, recognising and reporting phishing, and updating software.
1. Strong Passwords and Password Manager
Passwords are your digital kingdom. Just like the keys to your home, you want to keep your passwords safe so you can keep your digital data secure. A strong password is your first line of defence against cybercriminals and data breaches. If you find remembering your passwords difficult, as many of us do, you can use a password manager, ensuring you stay safe online. It's essential to choose a long, unique, and complex password. With a strong password, you won't have to change it every few months unless you think your account has been compromised.
2. Multi-Factor Authentication
Multi-factor authentication means you can protect your digital realm in many ways. It acts like a safety deposit box for your keys (your password) which can only be opened by a facial scan. This two-factor authentication is a cyber security measure to prove your identity when logging into an account. Once entering a username or password, you will then prove your identity with a fingerprint or responding to a text message. This means even if hackers discover your password, it will be hard for them to access your online accounts. It's recommended to implement multi-factor authentication for any online accounts you have.
3. Recognising and Reporting Phishing
Phishing is when criminals use fake emails, direct messages, or social media posts, with the aim of their victims clicking on a dangerous link or downloading a malicious attachment. If you click a phishing link or file, cybercriminals may access your personal information. A phishing attack can also install malware onto your device, compromising your online data. When you know what to look for, it's easier to spot phishing attempts so you can outsmart phishers.
Always take your time before clicking on any links or downloading any attachments. Check for language, grammar, spelling, who it's addressed to, urgency, and who the message is from. If you recognise a phishing email at work, report it to your IT manager. If it comes to your personal email address, don't click on anything, and delete it immediately. Some email platforms let you report phishing attempts to them.
4. Updating Software
Keeping software and apps updated is an easy way to boost your cyber security. Every day, software and app developers work on keeping their users safe and secure online. They are constantly looking out for hackers and digital threats. These developers regularly create software updates for their users, to help improve services and boost cyber security. Updating the latest software means you get the best security available, and ensures you get access to the latest features and upgrades. You can choose automatic updates, so you don't need to remember.
Criminals cost individuals and business owners stress, money, and time by targeting their digital assets. By getting savvy about cybercrime, you can ensure your digital infrastructure and data is safe and secure. How do you do this? By educating yourself, learning about the risks, and acting. You can alleviate worries about digital risks by arming yourself with the correct information and taking steps to implement cyber security, so your data is safe.
Here at Priority Pixels, we are experts at web design and web development. We take cyber security seriously and will be jumping onboard Cyber Security Awareness Month. Let's lock arms (and passwords) to create a safer digital world together. If you'd like to find out more about what we do here at Priority Pixels, get in touch with our team today via email at hello@prioritypixels.co.uk or give us a call on 01626 245061.