How To Boost Social Media Engagement in 2022
---
---
Reading Time: 12 minutes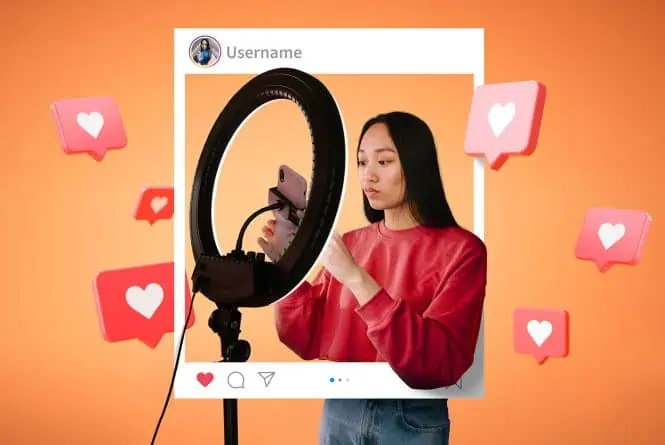 In a world that lives and breathes social media, establishing an online presence is essential for large and small businesses alike. When done correctly, social media marketing can heighten your brand awareness and visibility as well as boost your lead generation, conversions and sales. However, signing your business up for social media is only the first step – it's also the "easy part". If you've recently started promoting your brand online, you may be asking yourself how a brand can boost social media engagement in 2022.
Getting your business set up online is the easy part – reaching your target audience, fostering a community and engaging with both existing and potential customers is the tricky bit. As a leading social media marketing agency, Priority Pixels are always on the lookout for ways to boost social media engagement. From likes and comments to shares and follows, boosting your own social media engagement should be a part of your wider social media strategy that takes your business, product and/or service and target audience into account. Failing to do so will only see your business falling behind your competitors.
It's important to remember that social media engagement is about consistency, connection and community. As a result, social media marketing is instrumental in helping your brand build trust and loyalty, which is the key to transforming one-off purchases and visitors just kicking tires into repeat customers who return to your business again and again.
But first, what even is social media engagement? And why is it important?
What is social media engagement?
As the name suggests, social media engagement is an all-encompassing umbrella term used to describe a set of metrics that measure how many users are engaging with your brand online. Basic metrics include comments, likes and shares on your social media posts. Other forms of engagement are measured by:
Followers, views and overall audience growth
Click-throughs to your website
Any mentions of your brand, both tagged and untagged
The popularity of branded hashtags
Social media engagement is important because it essentially measures how many people are seeing your content. The idea is that the more engagement your brand has, the better chance you'll have of generating leads and increasing conversions online.
How can my brand boost social media engagement?
It's important to remember there is no one-size-fits-all approach to social media. What you want to achieve from having a social media platform will have an enormous impact on the type of content you put out.
That's why the first step to better engagement is establishing an informed, data-driven strategy based on your business, your goals, the product and/or service you're peddling and of course, your target audience. Without a clear understanding of your target audience, it's exceedingly challenging to engage with them successfully. Establishing who your target audience is, from their age to their cultural background, will allow you to better appeal to them which is instrumental in fostering a community around your brand. Everything from the type of language you use to the tone and visual aesthetics should be tailored to the age, gender and interests of your target audience. Doing so will also allow you to establish a social media presence on the right platforms as well as the best time to publish your content.
Creating valuable and engaging content
Although this may seem like the most obvious piece of advice, it's arguably the most important. Your content needs to be visually engaging, thoughtful, authoritative, compelling and perhaps most pertinent, add value to both your brand and your customers' day.
The content you choose to publish must be original and of interest to your target audience. The best way to go about creating content is to treat it like a conversation – if you put yourself in the shoes of your ideal customer, what would you want to see? What are your interests? What aesthetics would you find visually compelling?
One of the biggest mistakes you can make when it comes to social media marketing is assuming you can post whatever you want when you want. While some well-established companies can get away with choosing quantity over quality, it's important to remember your business is not Google, Amazon or Apple. For multinational conglomerates, whose target audience is everyone, engagement will never be an issue. However, for a business just starting out on social media and looking to grow its following, the content needs to be engaging and visually compelling.
Some ways you can start boosting your engagement online is by…
Starting a blog
Whatever you decide to talk about, blogging regularly and publishing it on your social media can open up a dialogue with your target audience. You can discuss new trends, write opinionated pieces about the latest news from your industry or even collaborate with an influencer to promote a specific product and/or service. Either way, creating a blog is a great way of sharing your knowledge and demonstrating your expertise on a specific subject. Just make sure you fill it up with plenty of visual content to keep online users engaged.
Creating videos (with subtitles)
These days, online users absorb more visual content than ever before. That's why a video is always going to receive more engagement than a lengthy review or even a blog post – because it's easier and quicker to consume.
Many online users also browse social media in public places such as on public transport. As a result, it's highly likely they will have their phone set to silent. Including subtitles in your video will increase the chance of them engaging with your content. It also makes your content accessible to users who may have hearing difficulties.
It's important to note that you don't need to spend thousands on high-quality camera gear and editing software to create professional-looking, engaging video content. In fact, creating engaging videos can usually be achieved these days with just a smartphone and some creativity. There are also millions of free video editing software platforms available online as well as on social media apps themselves.
Creating image-based content
Just like video, images are a popular source of online content across a number of social media platforms, such as Facebook, Twitter, Instagram and Reddit. Images are also easily shared between users. There are plenty of ways you can use images to create engaging content such as designing infographics, inspiring quotes and even sharing the occasional (relevant) meme.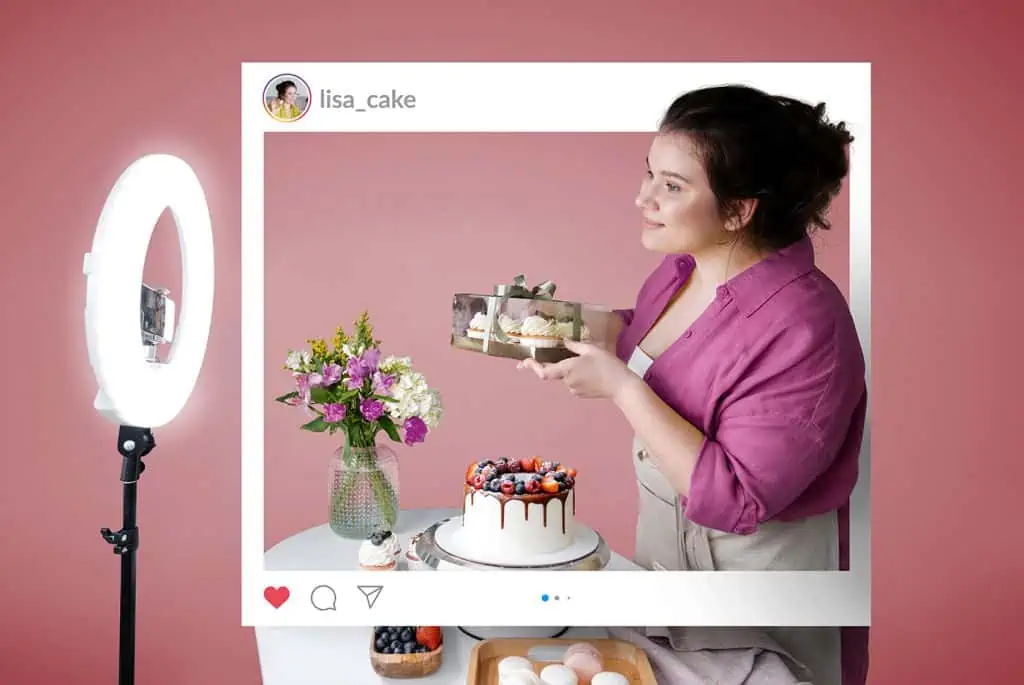 Other tips and tricks to boost social media engagement
Social media is a dynamic, ever-changing environment that, when used correctly, can boost your brand awareness, foster business growth and bolster your online conversions and leads. However, it can also be confusing, overwhelming and downright frightening to put your business out there.
Aside from generating visually compelling, authoritative and valuable content, here are five more tips you can utilise to boost your social media engagement.
Stay topical
Ensuring you and your social media team are up to speed with topical content, trending events and conversations will ensure your content stays up-to-date and relevant. From trending pop culture discussions and important holidays to sporting events and memes, failing to stay up to date will result in an unappealing and outdated social media platform. It can also be downright embarrassing.
Be human
Never be afraid to highlight the unique and 'human' side of your business. Giving your target audience a quirky, behind-the-scenes glance into your brand is more appealing and engaging because it reminds them there are people behind the business. They'll also be able to connect with your brand on a higher level than if your feed is clogged up with promotional posts.
Get a watch
Publishing your content at the right time is essential to improving engagement. This is because your audience is unlikely to be online all the time, so ensuring your content is there ready for liking, sharing and commenting when they are scrolling will increase the chances of them engaging with you.
Of course, finding the best time to post your content is easy said than done. The time you post will depend on a variety of factors including time zones and specific demographics. The tea at Priority Pixels often recommends our social media clients post at different times at first. That way, you'll be able to work out what time garners the most engagement and reach.
Hold competitions
Hosting giveaways and other exciting competitions is another excellent approach to bolstering your engagement. It encourages users to follow and participate and depending on how you go about it, can result in more user-generated content and a quick rise in brand awareness and visibility.
Get friendly with influencers
Like it or not, social media influencers run the internet. Whether they're promoting a new make-up product, jetting off to Istanbul for the weekend or pranking their spouse, social media influencers have a following because they've managed to captivate their audience in some way and as a result, have bolstered their engagement. As a result, by working with influencers that have the same target audience as your brand, you can inherently increase your own reach and engagement.
Start a PPC campaign
Organic reach is a great indicator of real, intentional engagement. It also means you're getting to the right people with relatable, visually compelling posts. Making sure there are shreds of authenticity in your content ensures a stable base of followers who believe in your product and/or service. Real organic reach can take years to fully master. As a result, you might like to consider a combination of organic content and paid advertising.
Also known as pay-per-click advertising or PPC, paid advertising is a hyper-targeted model of digital advertising where the advertiser pays a fee each time an ad is clicked – hence the name, pay-per-click. In a nutshell, you're paying for targeted visits to your website, landing page, social media platform or app.
When done correctly, the fees involved with PPC are somewhat trivial. This is because the click is worth more than what you pay for. PPC ads come in different shapes and sizes and can be made up of text, images and/or videos. They can also appear on search engines such as Google as well as social media platforms.
If you've decided to use paid advertising, it's also important to remember it's not a one-off. You'll require thorough, forward-thinking research and strategic planning for it to truly be successful.
Use social media tools to your advantage
Interested in using social media tools to boost your engagement? Here's a few to get you started:
Live Video
Although it's not new, live video has seen a huge increase in popularity over the past few years. 'Going live' on Facebook or Instagram for example creates an opportunity to interact with your audience on a more personal level. Viewers are more likely to comment on a live video than a pre-recorded one due to the fact it gives a raw and instant reaction from the person behind the camera.
Top fan badges
Allowing top fan badges on your Facebook page is a great way to encourage people to interact with your content. Top fan badges are rewarded to your most active followers – the users who like, comment and share your posts. Although simple, top fan badges don't require a lot of work. It's simply a case of enabling it. Top Fans can be extremely beneficial as it gives people a sense of importance and achievement. It also encourages users to engage with your channel to acquire this status.
Social media stories
A 'story' is a simple yet highly effective tool that businesses can utilise on their social media. In a nutshell, it's a short video or image that disappears after 24 hours of posting. This form of disappearing content has grown in popularity after Snapchat was developed. Instagram saw this success and implemented it into its own platform which eventually migrated to Facebook.
You have probably noticed it's easy to get lost in the news feed on Facebook. Using stories is a great way to stand out for one simple reason – stories sit at the top of an app and are the first thing users see when they open the web or mobile app. As a result, using stories is a great way to engage with your audience as well as share content without necessarily committing it to your feed forever such as short promotions.
Hashtags
Hashtags may seem like an unoriginal, if not tacky marketing tactic. However, when utilised correctly, they can be hugely effective in reaching your target audience.
To get more likes and comments from people who might actually be interested in your business it is important to use hashtags that are relevant. This will result in real interaction and genuine engagements. It's better for your businesses to get one person who might actually be interested in your service as opposed to twenty people who aren't. Remember, the aim is to increase engagement on your social media with an audience that is genuinely interested. Doing so should result in organic engagement that comes naturally.
Social media marketing at Priority Pixels
With the ever-changing features, tools, trends and algorithms, you may think it impossible to grow your social media following. In reality, it's perfectly achievable for large and small businesses alike – it's simply a case of playing the long game, ensuring consistency and of course, getting to know your customers as much as you can. After all, at the end of the day, the best way to accomplish your goals on social media, foster a community and boost your engagement is to have an in-depth understanding of your audience. Do as much research as possible, ask questions, run tests and if you get stuck, you could always turn to your favourite social media marketing agency for assistance.
If you're looking to bolster your social media engagement but don't know where to start, you could always contact the talented team at Priority Pixels. From content creation and copywriting to paid advertising and in-depth social media marketing, our digital natives have the expertise, experience and real-world skills to get your business raking in the likes, comments and shares.
If you would like to know more about how Priority Pixels can help your business develop an engaging and creative social media campaign, please get in touch with our team via email at hello@prioritypixels.co.uk or call us on 01626 245061 – or ya know, we can call you.