50 Best Charity Websites of 2022
---
---
Reading Time: 0 minutes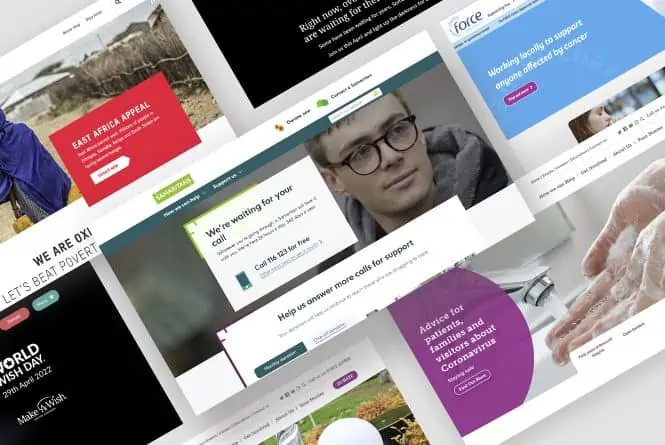 FAQs
What should be included on a charity website?
Creating a suitable website for a charity can be a challenge; sensitivities and trigger warnings must be evaluated with time and care.
A website for a charity should contain educational information, plenty of informative copy about the cause they are fighting for, and the services they offer. Visitors to charity websites range in demographic; from the curious to society's vulnerable, a website for a charity should feature a simple, user-friendly design that creates a welcoming atmosphere to put the user at ease. Information should be easily accessible without being overwhelming; utilising social media to promote the work of your charity through testimonials is also key, with easily navigated payment channels for when users decide to pledge support.
How do I make my own charity website?
The websites for international charities may look like a piece of cake to design but the reality is a lot more challenging.
While you may have some small victories with a drag and drop website, there is a lot of work that goes on behind the scenes that can make or break the success of your site. The team at Priority always recommends talking to a professional digital marketing agency as a first step to building a successful web presence.
Who makes the best charity websites?
Priority Pixels has been building websites for businesses and organisations in the Southwest since 2016 and has worked with a number of charities and NGOs such as FORCE Cancer Charity and The National Trust. Our team boasts a wealth of experience and knowledge, from copywriting to SEO. We can help you design and launch a digital strategy that is utterly unique to your charity or organisation.
How much does a charity website cost?
A fully functioning website for a charity built by a digital marketing team at an agency can cost up to £50,000 depending on your unique specifications.
If you're in need of a website for a charity, it's best to contact the team at Priority Pixels for an accurate quote that will take your budget and goals into account.