Creative New Website for NAB Shipping
---
---
Reading Time: 1 minute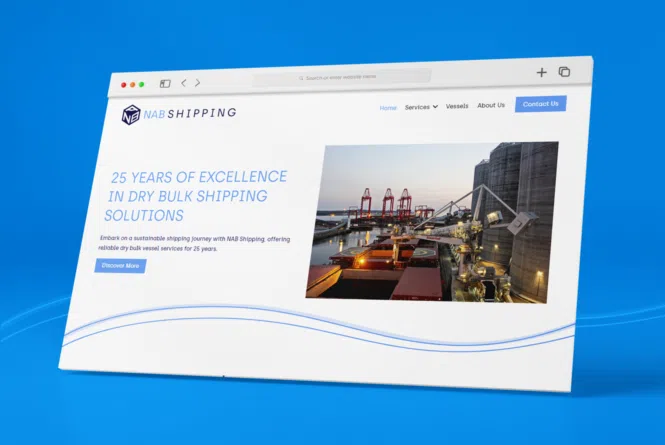 It's been a busy time here at Priority Pixels. Our team of graphic designers, web developers, and copywriters have been working closely with NAB Shipping to design a dynamic website built around its brand. NAB Shipping approached us, requesting support to elevate brand awareness and increase online presence. Our team of creative web designers built a custom theme on WordPress CMS, supporting NAB Shipping's brand and providing the client with full control to edit the site.
For over 25 years, NAB Shipping has been a leading provider of international shipping transportation services for all major bulks. It is a key player in the maritime industry, focusing on the ownership and operation of dry bulk vessels. The team at NAB Shipping consists of industry experts and shipbrokers offering personalised solutions to support maritime transactions and partnerships. Offering shipbroking, chartering services, and consultancy, NAB Shipping has extensive experience optimising cargo routes and improving efficiency for vessel transportation.
We've loved working with NAB Shipping to develop a striking website, optimising UX and UI design, and creating an improved layout. It's essential that the website appeals to partners in the maritime industry, including shipbrokers, shipping agents, and charterers. The result is a user-friendly site with professionally written copy explaining the services NAB Shipping offers, in a clear and concise manner.
If you'd like to discover more about the work we did for NAB Shipping, click here to view the case study. If you are looking for a new website, Priority Pixels would be delighted to help. For more information about our web design services, call our team today on 01626 245061 or send us an email at hello@prioritypixels.co.uk.