Celebrating Positivity on Social Media Kindness Day
---
---
Reading Time: 3 minutes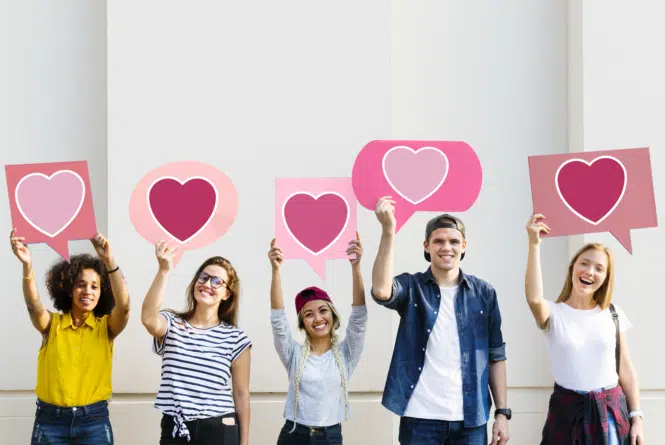 November 9th is Social Media Kindness Day. Social media increasingly plays a part in our daily lives. It's important to make these platforms a kinder place instead of a digital sphere of anger and hate. Every time we use these spaces, we leave a mark on someone. Social Media Kindness Day is encouraging people to be compassionate on their platforms. As an annual event dedicated to inspiring empathy and kindness online, it encourages individuals and organisations to make a positive impact on social media by practicing respect.
You never know how someone may react to a nasty message on social media, which is why Social Media Kindness Day was created. It is also in memory of the late Caroline Flack, whose birthday was November 9th. Social media is an amazing place to socialise, network, and do business. That's why it's so important to keep these platforms positive and avoid harm.
Social Media Management at Priority Pixels
At Priority Pixels, we provide social media management and support for several of our brilliant clients. NHS Devon Alliance hire healthcare professionals from around the world. Over the past two years, they have recruited over 1000 internationally educated nurses across hospitals in Devon. We manage their social media, handling community management which promotes brand advocacy.
We have worked with FHOSS, who protect the lives of people by producing a range of illuminated safety products. Our social media team took over managing the FHOSS LinkedIn platform, raising awareness of their products and brand.
We also work with Tomlinson IT Solutions – a leading IT support company who provide bespoke managed IT services to businesses and domestic customers throughout the UK and abroad. The social media team at Priority Pixels provide ongoing social media management and content creation for the company's LinkedIn profile. Due to the success of our social media campaign, Tomlinson IT Solutions asked us to look into their paid advertising strategy.
Another wonderful client of ours is Phoenix Health PCN who build on existing primary care services to provide a more personalised and proactive approach to health and social care. We provide ongoing social media management and support, raising awareness of Phoenix Health's online directory and helping connect their support network to the people who need it.
How to Make Social Media Kinder
As a digital marketing agency, we understand the power of social media and the reach it has. These platforms – Facebook, Instagram, Twitter, LinkedIn, TikTok – can help your business succeed, and part of that success involves making your social media a positive space for users to be.
Social Media Kindness Day is more than just a day, the aim is to make it a movement. There are many things we can all do to support it.
Help Stop Unkindness
We don't know the impact negativity has on other people. We can all encourage kindness and use our platforms for positive interaction. If you spot trolling online, speak up and make people aware of the impact they may have on others.
Check in on Someone
If you see someone online being trolled, check in to see how they are. Whether you know the person or not, it could make all the difference making sure they are alright. You don't know the power your kindness has on others – it could potentially save their life.
Post a Selfie
Post a selfie of yourself making the love sign on social media and share with people in your circle.
Here at Priority Pixels, we specialise in social media management, web design, and digital marketing. Social media is an essential part of our business, and we understand the importance of creating a respectable space online. Join us for Social Media Kindness Day this November 9th and help raise awareness. If you want to find out more about what we do, contact our team on 01626 245061 or email us at hello@prioritypixels.co.uk.