50 Best Social Media Agency Websites of 2022
---
---
Reading Time: 1 minute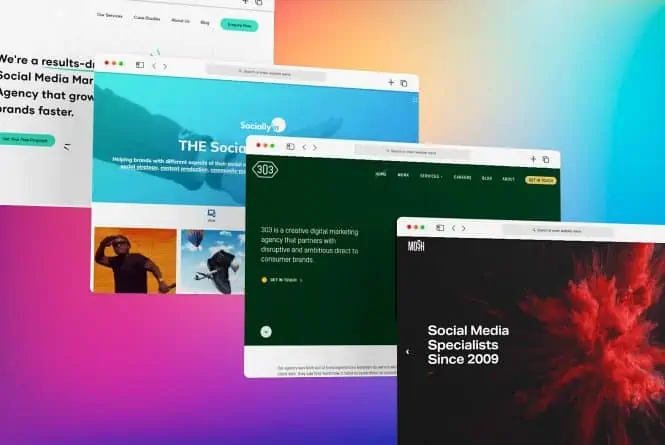 FAQs
Does my business need a social media agency?
Social media allows businesses to put a face to their brand. By putting your business out there you're opening a dialogue with your audience, unlike previous marketing platforms which manifest simple, one-way conversations. You can form a community with your audience and create content that adds value to their day and encourages organic interaction through follows, likes and shares.
Can I manage my own social media?
Ponder this; do you really think you have the professional skills required to grow a social media following successfully?
Do I need a social media agency?
While you could manage your own social media, employing the assistance of an agency gives you access to an entire team of experts and specialists who can grow your following and drive traffic to your site – meaning you'll have more time to focus on your business.
Who is the best social media agency?
Priority Pixels of course! We've been developing bespoke digital marketing strategies for our clients since 2016. Our team of social media strategists and web experts have a wealth of knowledge and expertise to grow your social media platforms. We offer a range of different services that will get your business where it needs to go.
Is an in-house manager or social media agency better?
While hiring an in-house social media manager may seem like the cheaper option, employing the help of a social media agency gives your business access to an entire team of experts with a wealth of knowledge for a fraction of the yearly cost.
How much does social media management cost?
The cost of outsourcing your social media management depends on the needs of your business. For an accurate quote, it's best to approach the team at Priority Pixels.