What is a B2B digital marketing agency?
---
---
Reading Time: 2 minutes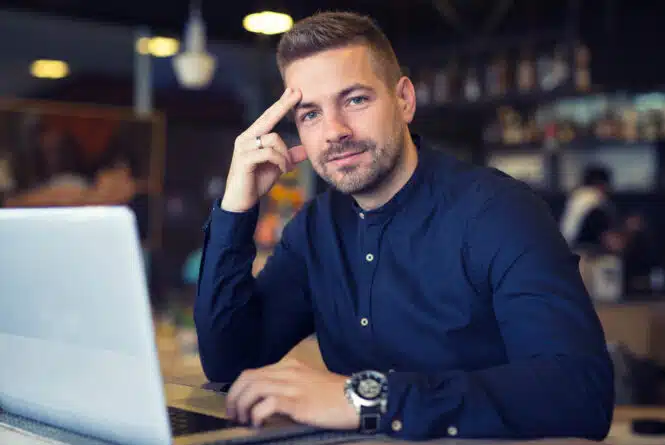 Within the constantly evolving realm of business, where digitalisation stands as the foundation of success, B2B digital marketing agencies have emerged as indispensable partners for enterprises in pursuit of growth and a competitive advantage. These specialised agencies cater to the unique requirements of Business-to-Business (B2B) companies, utilising an array of digital strategies to elevate brand visibility, drive lead generation, and ultimately fortify revenue streams. This article delves into the fundamental functions, benefits, and essential considerations linked with B2B digital marketing agencies.
Defining the B2B Digital Marketing Agency
At its essence, a B2B digital marketing agency is an entity that specialises in crafting and executing digital strategies customised to the distinctive needs and dynamics of B2B businesses. In contrast to Business-to-Consumer (B2C) marketing, which targets end consumers, B2B marketing concentrates on engaging and persuading other businesses. This necessitates a more nuanced and strategic approach, a realm where B2B digital marketing agencies excel.
Core Functions and Services
B2B digital marketing agencies proffer a spectrum of services tailored to foster brand growth within the business domain. These encompass, though are not restricted to, search engine optimisation (SEO), content marketing, social media management, email campaigns, paid advertising, and lead generation strategies. The ultimate aim is to establish a robust online presence, amplify brand awareness, and facilitate meaningful engagement with prospective business partners.
Advantages of Collaborating with a B2B Digital Marketing Agency
The advantages of forming an alliance with a B2B digital marketing agency are numerous. Primarily, these agencies possess specialised expertise in navigating the intricacies of B2B marketing. They comprehend the decision-making processes of businesses, the significance of relationship-building, and the nuances of industry-specific language. This knowledge is harnessed to customise marketing strategies that strike a chord with the intended audience.
Furthermore, B2B digital marketing agencies introduce an objective external viewpoint. They present an impartial perspective, pinpointing areas for enhancement and implementing innovative strategies that internal teams might overlook due to their proximity to the business. This objectivity extends to data analysis, enabling well-informed decision-making grounded in tangible insights.
Key Considerations When Selecting a B2B Digital Marketing Agency
The process of selecting the right B2B digital marketing agency warrants meticulous consideration. A pivotal aspect involves evaluating the agency's track record and portfolio. Past triumphs in promoting B2B brands within the pertinent industry segments can serve as indicators of their suitability. Additionally, a comprehensive comprehension of the agency's approach to data analysis and reporting is imperative. Transparent reporting mechanisms guarantee that the business remains apprised of the progress of campaigns and their impact on pivotal performance indicators.
Furthermore, effective communication is pivotal. The agency should exhibit an eagerness to collaborate closely with the B2B enterprise, grasping its distinctive value proposition, goals, and challenges. A successful partnership pivots on aligning the agency's strategies with the business's overarching objectives.
Conclusion
In a B2B landscape characterised by complexity and robust competition, a B2B digital marketing agency emerges as a strategic companion for companies aspiring to flourish in the digital realm. Through their specialised knowledge, diverse skill sets, and pioneering strategies, these agencies navigate the unique challenges of B2B marketing, enabling businesses to forge meaningful connections, propel growth, and secure a lasting competitive edge. As the digital domain continues to shape the future of commerce, the role of B2B digital marketing agencies remains pivotal to attaining and sustaining success within this dynamic arena.
For further insights into the world of B2B digital marketing, you can explore this guide by Digital Marketing Institute.