Google Analytics 4 Update - Getting Ahead of the Curve
---
---
Reading Time: 3 minutes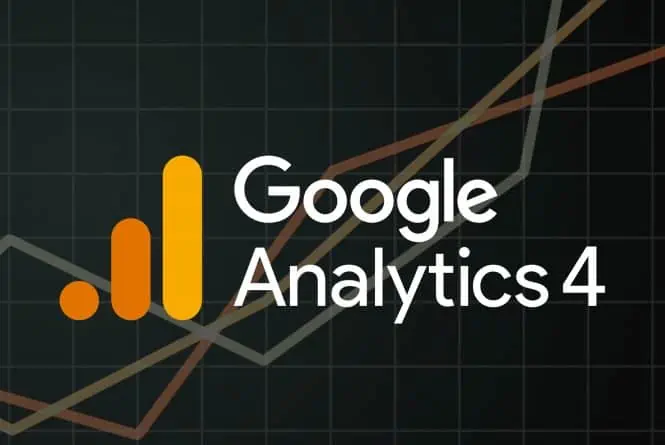 Did you know that on 16th March 2022 Google announced that they will shut down Universal Analytics on 1st July 2023. This announcement came 18 months after they released the BETA version of Google Analytics 4 (GA4).
Over the last 20 years consumer behaviours have changed and so has internet privacy and data laws. Currently Google Universal Analysts tracks users and form buying personas in order to provide its data. This method is now obsolete. With Google Analytics 4, consumers' privacy is protected and there are new features that allow you to collect data safely across your website and apps. Essentially Google has built a platform that will sustainable in the long term in regards to data collection and provides more detailed reporting.
What are the benefits of GA4?
In order for Google to keep up with privacy and data changes, the BETA version of GA4 was introduced in October 2020. This is one of the major benefits. However, there are others. Such as it having a much deeper integration with Google Ads and is more of an event based measurement platform. It also does not use cookies and has cross device measurement capabilities. It's as a result of the fact that GA4 does not track IP addresses that you no longer have to worry about privacy regulations for your industries or countries with privacy laws.
The main issues with Universal Analytics is that it provides data that is primarily centred around individual user sessions on a desktop view. Therefore if you want to have a full funnel view of your customers journey, you have to create those manually yourself. Also, because of the increased usage of mobile devices to make purchases and complete other online functions on your website it becomes very difficult for Google to gather this information without the use of cookies. Something Universal Analytics cannot do is track data across applications. In a landscape that is dominated by apps its becoming increasingly important for you to be able to continue tracking first-party data. The new features on GA4 can do this and will provide you with additional insights.
Event based data models is something that GA4 relies on and that means you can measure the impact of different marketing initiatives. Unlike Universal Analytics, GA4 can inform you of the impact of your conversation rates, overall conversions and bounce rate. This is event based data collection is particularly useful for eCommerce websites as it allows you to construct more enhanced buyer personas and lookalike audiences.
One of the best benefits of GA4 is that it also aims to offer you a much more comprehensive integration and features with other platforms, such as Google Ads, Google Search Console, Google Ads Manager, Google Merchant Centre, Google Display and Video 360, Google BigQuery and Google Search Ads 360. For those that have always struggled with Universal Analytics, this integration means your user experience of GA4 should be much better.
Once Google discontinues Universal Analytics it will stop tracking new hits on your website. Google will keep the existing data you have in Universal Analytics for a further 6 months. After which the data will no longer be available. This will effect all businesses using Universal Analytics right now.
What do you need to do?
Here at Priority Pixels we recommend setting up Google Analytics 4 immediately for all clients. This will ensure that historical data is established as soon as possible allowing you to compare this years data with next year and so on. We also recommend setting up Google Tag Manager to add the correct scripts to your website and testing all data streams and the efficiency of all of your web pages. If you decide that you do not want to implement these changes then the consequences for you will be:
Having a lack of historical data for reporting on year on year comparative data.
Missing out on key conversion data as a result of not using the event based data collection.
Remaining reliant on third party data to track your website visitors.
Having less of an idea of your customers journey in order to make future marketing decisions.
Implementing scripts incorrectly and not testing them properly.
Losing the opportunity of using Google Tag Manager for better tracking and data collection.
We have already started assisting clients with their GA4 and Google Tag Manager set up and hope that this help to inform you of the changes you need to make to ensure you make the right marketing decisions in the future. If you would like some more guidance on GA4 and its implementation, reach out to us today by emailing us on hello@prioritypixels.co.uk or by calling us on 01626 245061 and we would be happy to help.