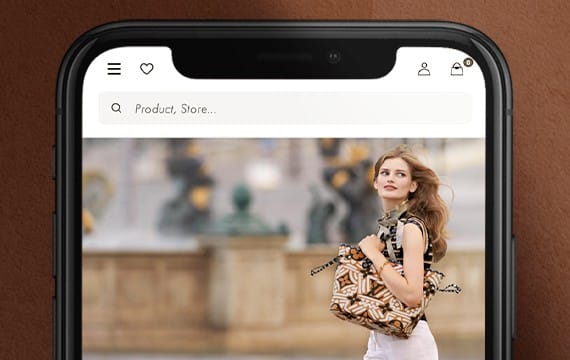 50 Best Luxury Websites of 2021
Posted: 10th February 2021
While branding is important for any business, for the luxury industry it is absolutely paramount. When consumers invest in a luxury brand, they're investing in a lifestyle. For brands like Gucci and Chanel, a website design, as well as subsequent marketing campaigns, must reflect a luxurious, high-end lifestyle that will attract the correct target audience who are looking to live well.
The luxury industry spends millions every year on marketing – and we're spending billions on them. In 2019, luxury brand group LVMH (Louis Vuitton Moet Hennessy) recorded their total revenue at €53.7 billion. LVMH's website is minimalist yet impactful, and portrays that high-end lifestyle they're selling through a simple web design, beautiful imagery (some of it moving), and clean, concise copy.
The consumers who buy into these brands expect to feel a part of an exclusive club. For this reason, a flawlessly designed website is an absolute must-have for the luxury industry. The quality of the products and social status attached to the brand must be on show so of course, imagery portraying the aesthetics and life consumers are seeking is absolutely essential.
As a digital marketing agency, Priority Pixels love to stay on top of the latest trends within the luxury industry, including the digital strategies and website designs the biggest brands are adhering to.
Below you'll find a list of some of the biggest luxury brands in the world, handpicked by the Priority team for their sleek and stylish websites.