21 Best Halloween Websites of 2019
Posted: 10th October 2019
It's almost that time of the year to watch your favourite horror movies, carve pumpkins, and transform your loving home into a haunted house with spooky decorations. Yes, Halloween is just around the corner. And with the holiday vastly approaching panic of not being prepared can also creep up on you. Do you have a costume to wear? What are your plans? Do you have enough sweets to hand out? Here at Priority Pixels, we've tried to put that panic to rest and have complied a list of 21 Websites To Get You Ready For Halloween 2019.
Whether you are looking for the perfect costume or looking to experience a more immersive halloween with a creepy day out, we have you covered. Take a look at these spook-tacular websites and make sure you're well prepared for Halloween!
Days out
Halloween is a fun time for both kids and adults. There is a lot to do in Devon alone to make your Halloween one to remember. Here are our favourite websites offering paranormal experiences, ranging from family days
out, escape rooms to ghost hunting on haunted trains!
Woodlands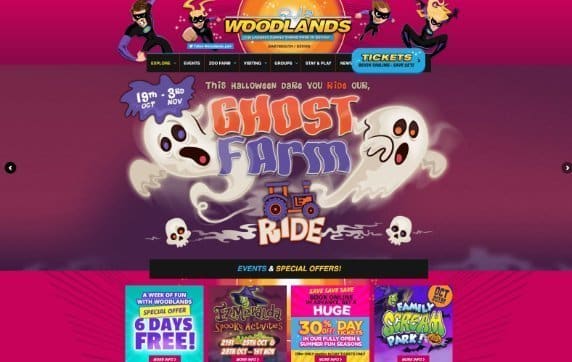 Crealy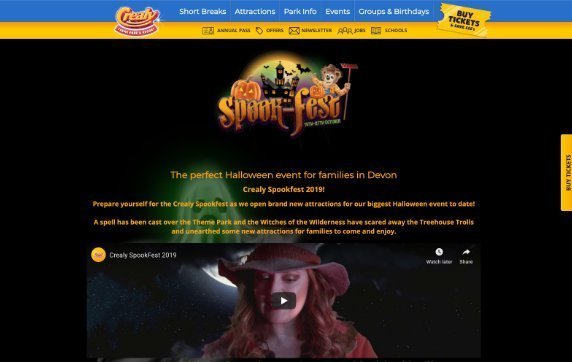 Dinosaur World
www.torquaysdinosaurworld.co.uk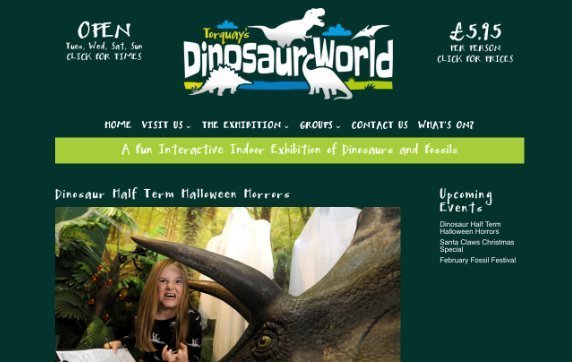 Red House Mysteries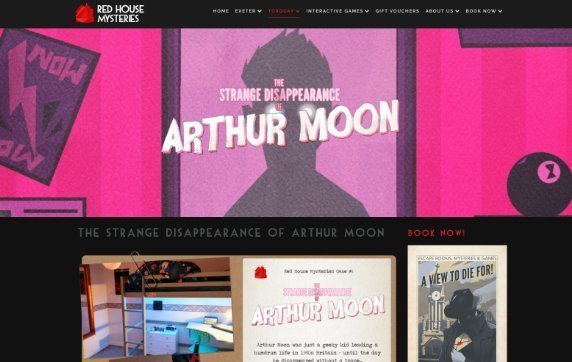 Model Village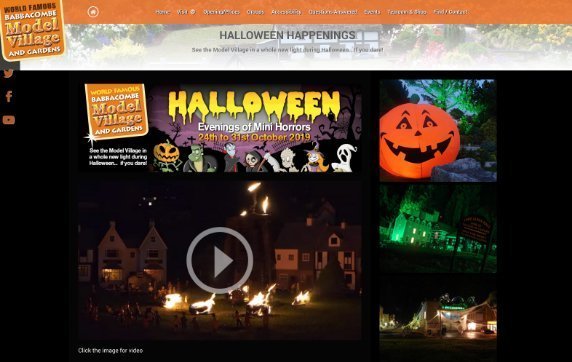 Water Mouth Castle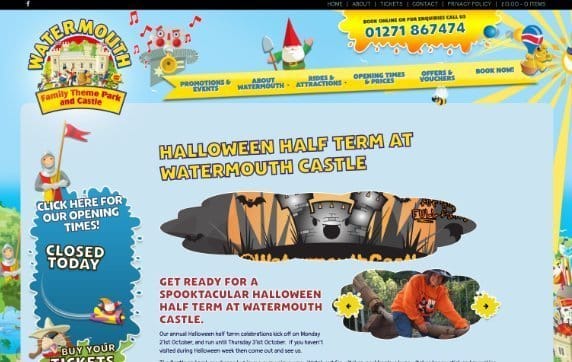 Milky Way Adventure Park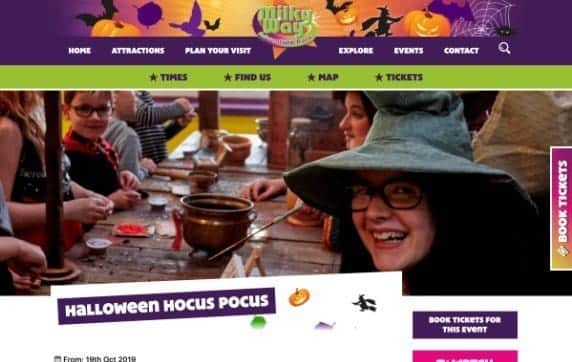 Paignton Zoo
www.paigntonzoo.org.uk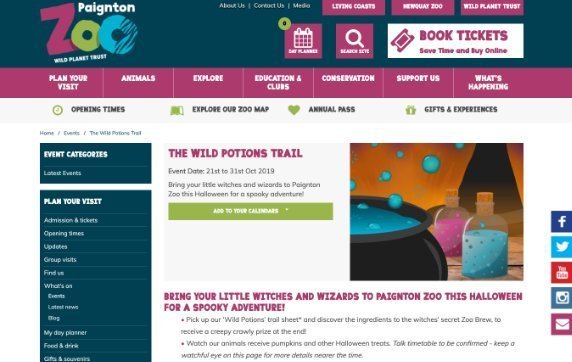 Halloween Fancy Dress
Kids and adults alike love to dress up. Trick or treating has been around for years and is a great time for kids to put a costume on and transform into their favourite characters whilst showing them off to the whole neighbourhood. On the other hand, Halloween parties are a great way for adults to unwind after a long week. Here's a look at our favourite websites to help you find the perfect costume, whatever the occasion. Even one for your pet!
George, Asda
Smiffys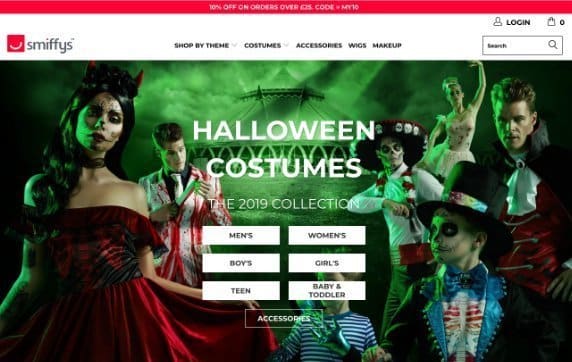 Pets At Home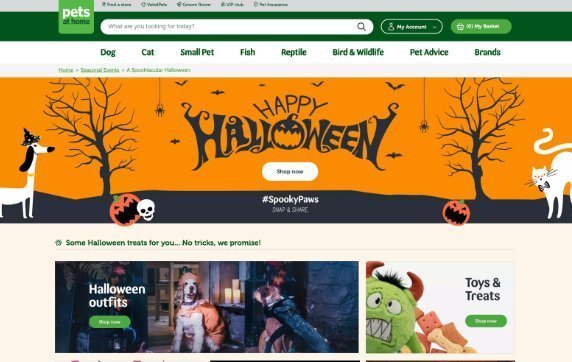 Mad About Horror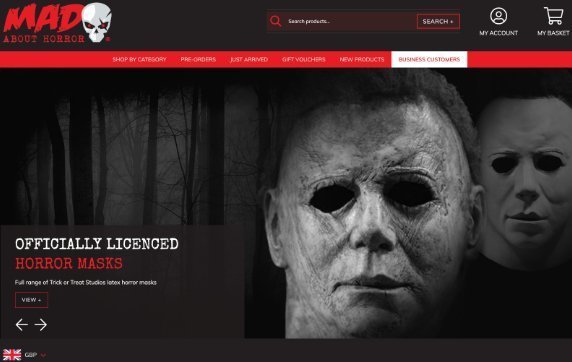 Jokers' Masquerade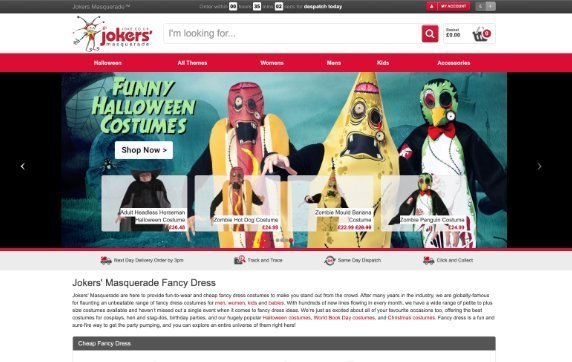 Pumpkin Carving
Did you know that pumpkin carving originated in Ireland…and they didn't originally use pumpkins! For centuries people have been making jack-o-lanterns during the Halloween holiday. However the original carvings were made out of vegetables such as turnips and potatoes. The tradition was eventually brought to America through immigration and pumpkins were discovered to be the perfect fruit to create jack-o-lanterns. As part of our favourite Websites To Get You Ready For Halloween 2019, here are our favourite websites from our list to help you carve the perfect pumpkin.
Zombie Pumpkins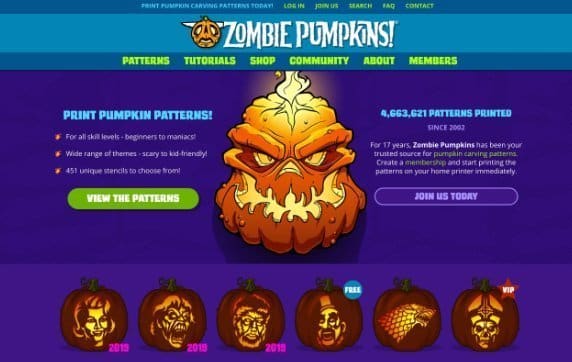 Strawberry Fields – Pumpkin Fest 2019
www.strawberryfieldslifton.co.uk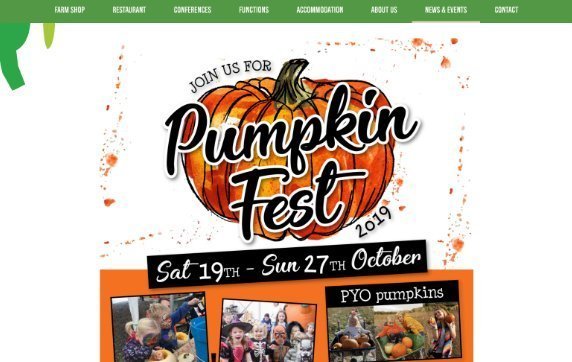 Halloween Recipes
Getting creative at Halloween doesn't stop at fancy dress and pumpkin carving. It's also the perfect time to get creative with food. Whether you are throwing a party or having a Halloween themed dinner, creating ghoulish dishes is fun for the whole family. We have gathered our favourite websites to get you ready for Halloween with recipe ideas. Ranging from cakes, drinks right through to soups.
Jamie Oliver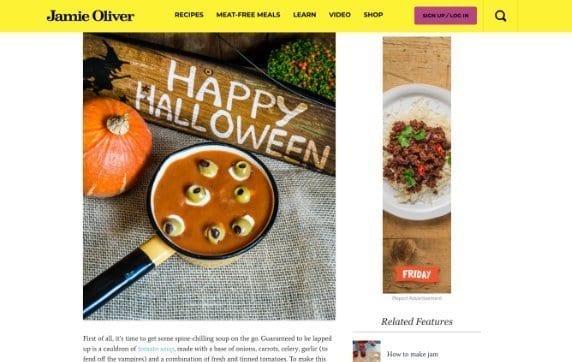 Betty Crocker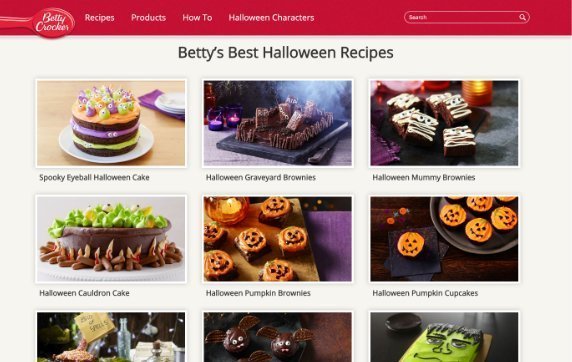 Aldi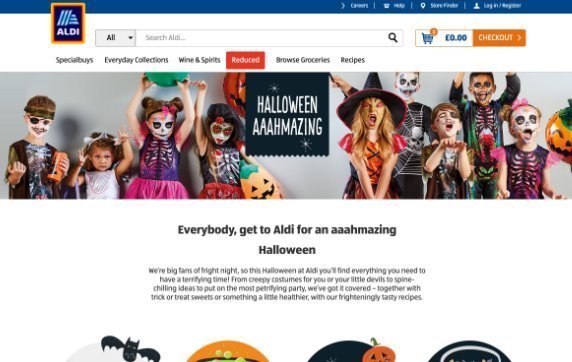 Halloween Decorations
What's Halloween without decorations? Apart from Christmas, there's no better time of the year to go over the top with decorations and transform your home into a thing of nightmares. Are you looking to show off your creative side to the whole town? Or are you throwing a Halloween party that really sends shivers down your guests spines? Whatever the occasion, here are our favourite websites to help you get ready for Halloween with bone chilling Halloween decorations.
Wayfair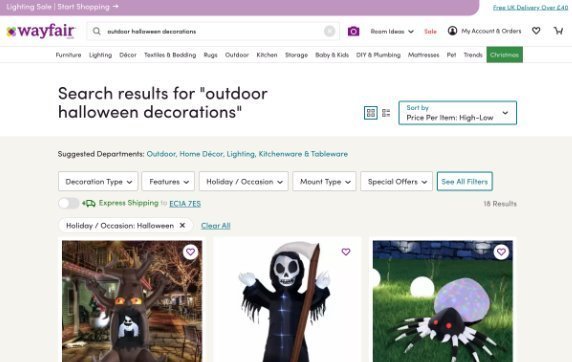 Party Pieces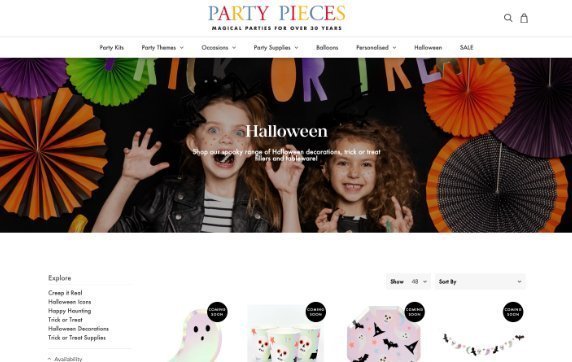 Party Delights